How To Save On A Disney Cruise & Other Secrets No One Tells You
Disney
Disney always includes a ton of fun secret perks, hidden Mickeys, and design surprises in its parks, restaurants, and hotels. So, it's absolutely no different on board one of its cruise ships. From luggage that appears in your room seemingly by itself, to a lounge exclusively for teens, to a one-night-only pin trading party, there are so many super-fun Disney cruise secrets you never knew about.
Disney puts so much thought into its cruise planning that it's practically impossible not to feel right at home on one of their ships. No matter where you're coming from, your server will speak your language. Plus, if you're absolutely nuts for Disney and Pixar films, you won't have to miss a release date. The ships screen new films the same day they're released. Sound amazing but expecting a hefty cost? There are tricks to fetching the cheapest price for a ticket on board a Disney cruise, so you don't miss out on things like accessing the coolest bar on board or a VIP concierge lounge and sundeck.
if you're thinking of taking a Disney cruise anytime soon — be it with kids, teens, or the whole family— here's how to save on a Disney cruise, and other secrets no one tells you.
Book 12 to 18 months in advance, rebook on board
Booking your Disney cruise a year to a year and a half in advance is always going to fetch you the cheapest price. It may seem a little early, but as the ship fills up with people, the prices go up for tickets. It's your best bet to book when the ship is mostly empty. What you may not have known is that if you rebook on board, Disney will offer you a 10% discount! According to Walt Disney World Info, the cruise line will also offer a half-price deposit on itineraries that are seven nights or longer, as well as an onboard credit with $100 for sailings under seven nights and $200 for sailings over a week long.
When you check luggage at the airport, it can 'magically' appear in your room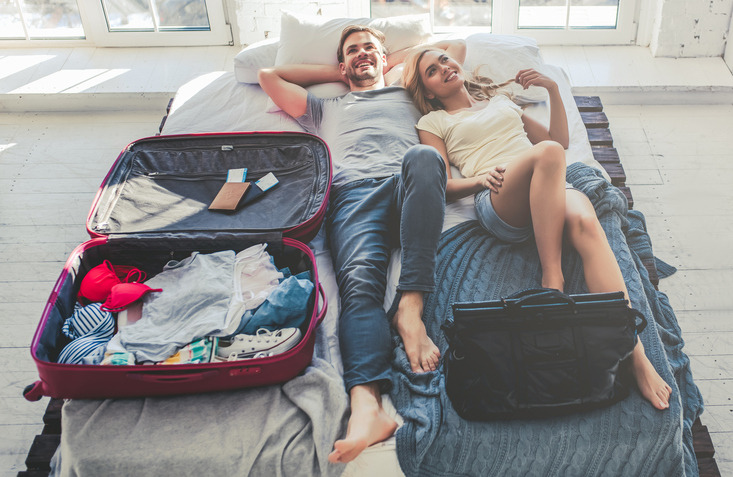 istockphoto.com
If you select a ground transportation package for sailings out of Port Canaveral, Florida, Disney handles your luggage for you! Once you arrive at check-in at the Orlando International Airport at the Disney Cruise Line Terminal, its services "magically" take your bags, and you won't have to deal with them again until it's time to unpack them.
You can exchange currency on board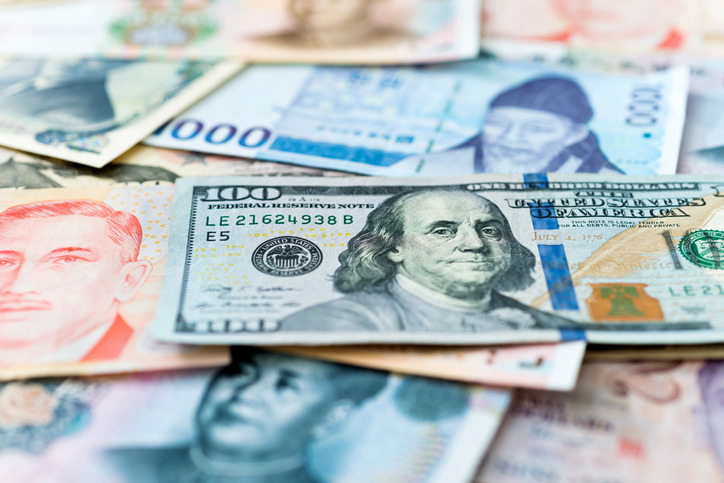 istockphoto.com
Skip going to the bank or one of those awful airport kiosks! Disney Cruise Line take no commission for exchanging bills! Plusit will honor the transaction's rate of exchange for any leftover money. But keep in mind: There is no ATM on board.
Disney cruise décor has a secret meaning
Disney Cruise décor is actually designed to tell you if you're starboard or port side, facing forward or to the back. The key is in the doors and carpet! The staterooms on the port side (left) have fish sculptures as door markers, with the fish positioned toward the back. Staterooms on the starboard side have seahorse sculptures that also face the back. The carpet's design includes compasses. According to Reader's Digest, the point of the star and the north point on the compass design are pointing to the ship's front. Or you could, you know, ask someone where you are!
Concierge guest? You'll have your own private sundeck
The Disney Fantasy, Disney Dream and Disney Wonder each have a concierge VIP section that includes a private lounge, swanky lounge chairs, complimentary sunscreen, chilled face towels, and a pool deck host at your beck and call.
Your dining server will speak your language
According to Reader's Digest, when you register for a cruise, you'll be asked which language you speak. Disney then pairs you with a server who speaks your language!
Disney ships are loaded with 12,000 pounds of chicken
Chicken is clearly the most popular Disney cruise meal. Each week the ship is loaded with about 12,000 pounds of chicken, 5,000 to 6,000 pounds of beef, and 10,000 to 12,000 bottles of wine, Disney Cruise Line hotel director Alberto Boscoe told Reader's Digest.
The best bar is hidden away
The Disney Dream and Disney Fantasy are home to the best bars on all the Disney cruises. The Meridian is an upscale bar and lounge meant for restaurants Palo and Remy, but is open to all adults dressed appropriately (no shorts, flip-flops, T-shirts). The Meridian offers a cigar bar, amazing martinis, custom craft cocktails and a gin and tonic cart.
Of course, you can always BYOB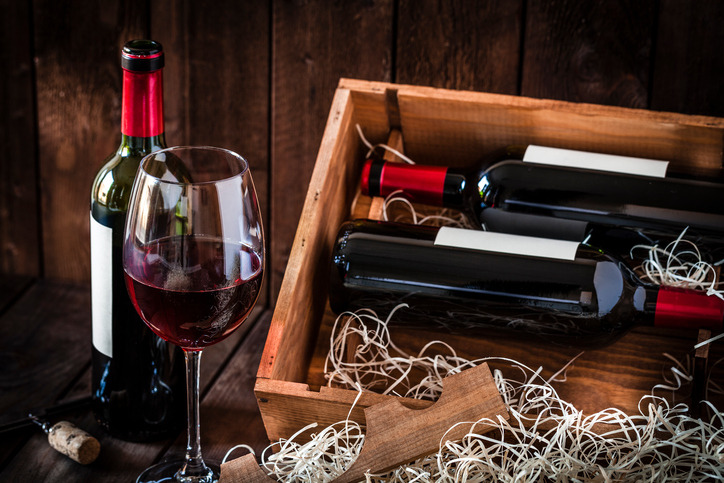 Dreamstime
We bet you didn't know that Disney Cruise Line guests 21 years and older can bring up to two bottles of unopened wine or Champagne (no larger than 750 ml) or six beers (no larger than 12 ounces) on board at the beginning of the trip and at each port of call. Happiest cruise line on earth? We think so.
There's a one-night-only pin trading party you can't miss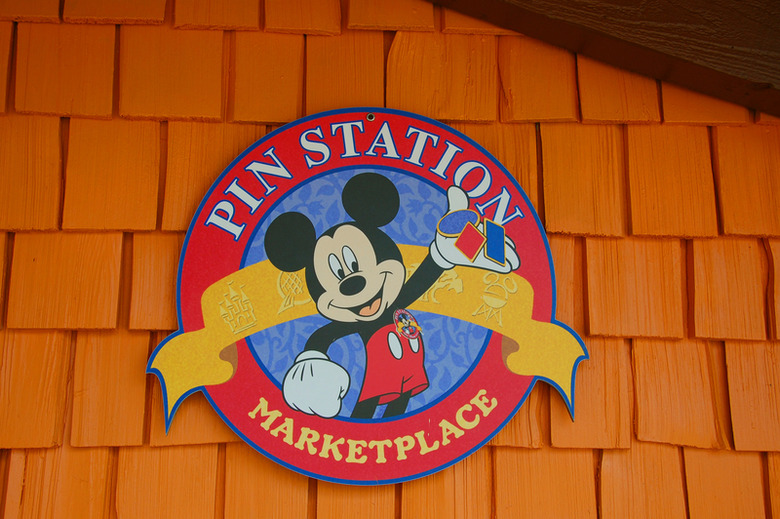 Dreamstime
If you're a Disney pin fanatic, you can't miss "Officer Pin Trading Night." The ship's crew lines up with pin lanyards and pin collectors from all over the ship to trade with one another.
Only teens get to chill out on this part of the ship
There are a private sundeck and secret splash pools exclusively for 14- to 17-year-olds at onboard youth club Vibe, according to Travel + Leisure. Yes, there is adult supervision — but it's still a fun getaway from mom and dad for most of the day.
Text with fellow passengers, the Disney way
Save your data! The Disney Cruise Line Navigator app has free in-app texting with fellow passengers, and includes fun Disney emojis that you can't get anywhere else.
Movies are released on board and in theaters at the same time
Never miss a movie even while you're on vacation. Disney releases Disney-owned movies on the ship when they're released in theaters on land. According to Travel + Leisure, new Disney, Marvel, Pixar, and "Star Wars" films also have 3-D showings you can check out on board.