Can I Fly With CBD Products?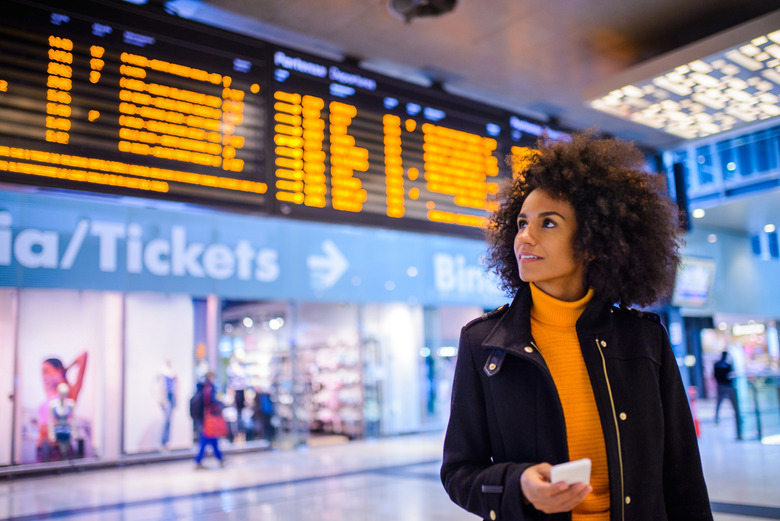 istock.com
Whether it's your first time hopping on an airplane or your thirtieth, flying can be nerve-racking. Everything from booking the flight to navigating a busy airport can be overwhelming. The last thing you want to worry about is whether your travel plans will be halted thanks to prohibited items in your bags. 
How to Save Big on Your Next Trip, According to Travel Agents
It's a given that certain items will never make it past Transportation Security Administration (TSA) checkpoints. But there are a few gray areas that may trip up even an experienced traveler. With marijuana laws varying drastically between states, you may wonder if your safely packed cannabidiol (CBD) products make the TSA cut. Here's what we know.
CBD is one of many chemical compounds derived directly from the cannabis plant. Unlike tetrahydrocannabinol (THC), another active compound in cannabis, CBD does not cause a "high" or alter one's state of mind. According to a report published by the World Health Organization, CBD may provide therapeutic relief to those with debilitating conditions like epilepsy and may soothe other health issues like anxiety and insomnia.
In light of reports that highlight its potential benefits, CBD has become very popular and been added to common products like moisturizers and lip balms. It has even been reported that CBD-infused drinks are on the rise. With so many products on the market, it may seem unimportant to wonder whether CBD is legal or not. It must be, right? Not exactly. 
CBD is federally legal with a few restrictions. The Agriculture Improvement Act of 2018 legalized CBD that is extracted from hemp, contains no more than 0.3% THC and is grown by a federally licensed producer. The Federal Drug Administration (FDA) has approved a single prescription drug containing CBD for medical use. States, on the other hand, have formed their own laws dictating CBD use. In South Dakota, for example, any possession of CBD oil is a violation of state law. And in Idaho, CBD products can't contain "any quantity" of THC whatsoever. 
So, while TSA may allow CBD products in both carry-on bags and checked bags because it is federally legal — under certain conditions —the state that you fly into can dictate whether the product can legally be used. Currently, Idaho, Nebraska and South Dakota are the three states with the most restrictive laws regarding CBD. Marijuana use in any form is illegal in Nebraska, except for epileptic patients participating in a University of Nebraska medical study.  
Restrictions on cannabis and substances derived from cannabis are constantly changing. Before visiting any new place, check city- and state-specific rules to see what may or may not get you in trouble with the law.