Flight Attendants Share Tips To Handle Long Travel Delays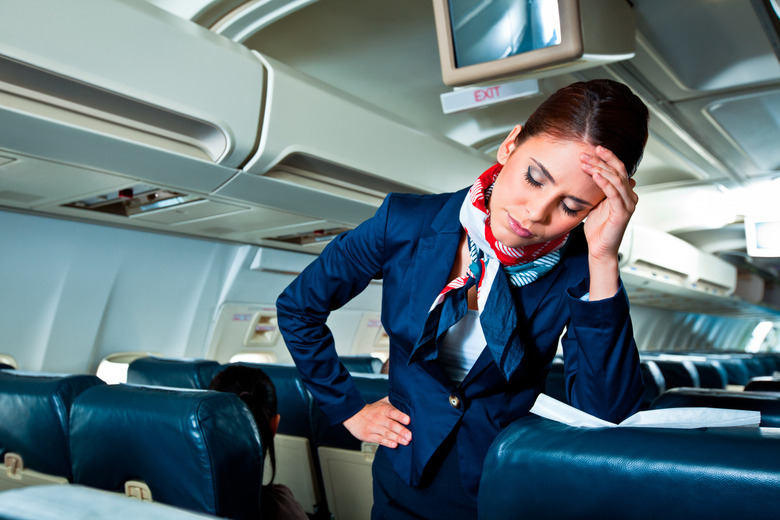 iStock
Flight delays can be as nerve-wracking as they are unpredictable — sometimes you really need to get somewhere on time, but sometimes you're just plain restless and wanting to get out of the terminal. It can be hard to know what to do logistically or even just to get through a delay, but one method is to look to the experts: flight attendants. It's important to know that flight attendants often don't know much more than you do about the delays themselves. Being quite the frequent fliers, however, they definitely know what to do when dealing with one.
We spoke with two different flight attendants with quite a bit of experience navigating airports and the many mishaps and delays that occur there. Mateusz Maszczysnki shared his widsom gleaned from just over six years of work as a flight attendant; he originally flew with Emirates before switching over to a major European airline, and now runs a cabin crew recruitment and aviation news website. We also spoke with Steffanie Rivers, flight attendant of about five and a half years and author of "The Do's and Don'ts of Flying: A Flight Attendant's Guide to Airline Travel Secrets." From keeping track of flight times to packing your carryon so that you're prepared and doing your research so that you know your rights as a passenger, here are just some of the great tips these flight attendants shared with us on how to handle long travel delays.
Book Flights With Time to Spare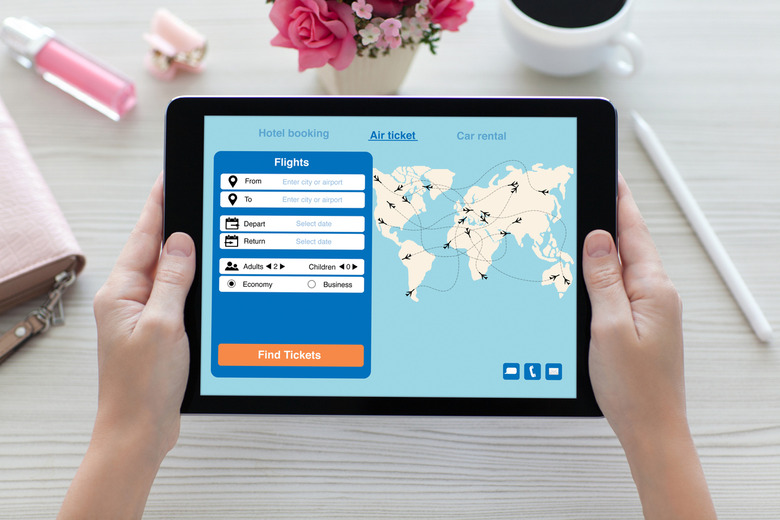 iStock
"Weddings, graduations and funerals and important meetings are not do-overs," said Steffanie Rivers. "Don't miss them due to issues out of your control." As mechanical issues and inclement weather are both unpredictable as well as likely to cause delays, you want to account for these possibilities when booking your flights. Rivers suggested booking flights with plenty of time in between so that you can make any connecting flights or events the same day.
Don't Complain to Airline Employees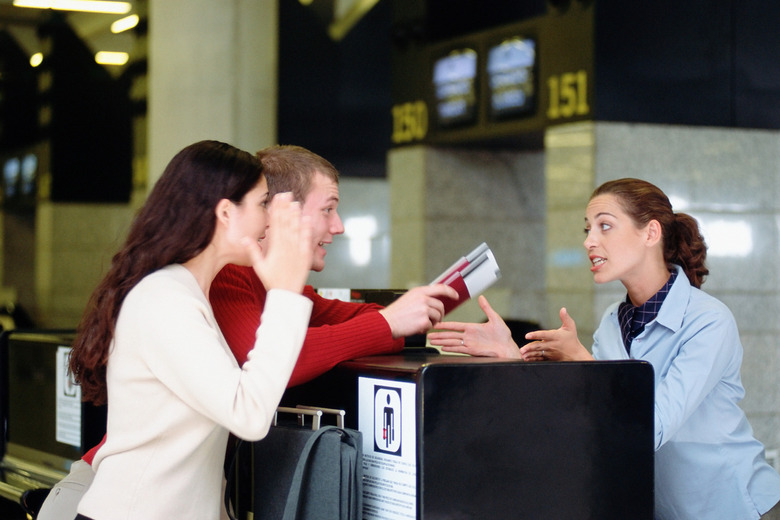 iStock
Gate agents and flight attendants can only do so much when there's a delay — and they want you to get out as soon as possible too. "We showed up to work just as they did to the flight, expecting to take off on time," said Rivers.
Download Your Airline's App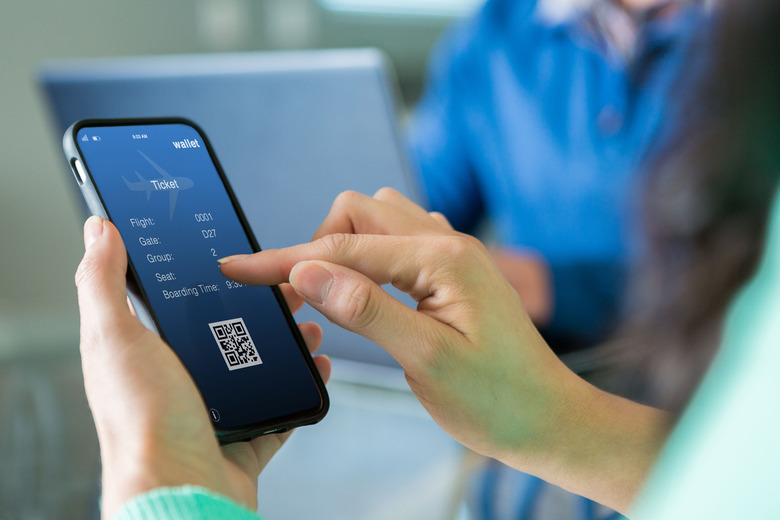 iStock
"One thing that is sure to annoy passengers is a lack of information," said Mateusz Maszczynski, explaining that flight attendants and flight crew often don't have much of it to share. "Most of the decisions are made by non-costumer-facing staff behind the scenes, and information is slow to trickle down." He suggests downloading the official app for the airline you're flying with to get real-time updates. "Nine times out of ten, you'll find out way before the flight attendants on your flight," he told us, adding that if the flight ends up being cancelled, you can just rebook automatically through the app instead of getting in line with everyone else at the service desk.
Have the Reservations Number on Hand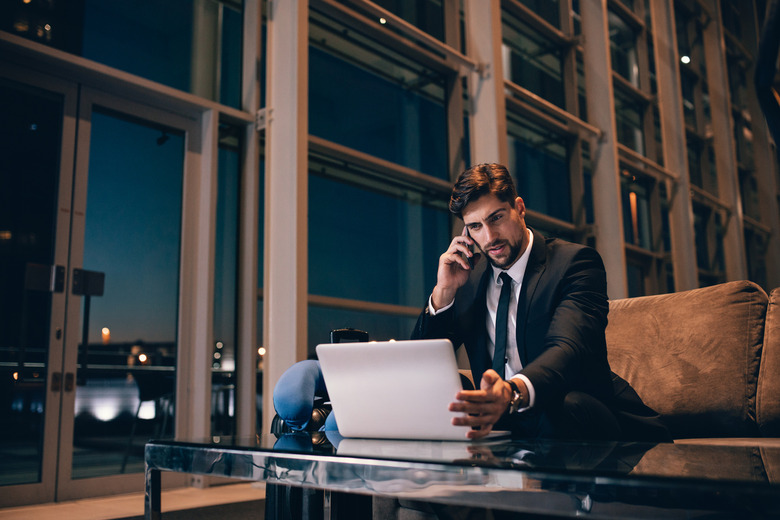 iStock
If you're not comfortable with an app, Rivers suggests calling your airline's reservations department. "Instead of asking the flight crew a whole bunch of questions about your connecting flight and other things we know nothing about because we are focused on the delay at hand, have the 800 number to reservations so you can ask them about the best options from the comfort of your current position," she said.
Know Your Compensation Options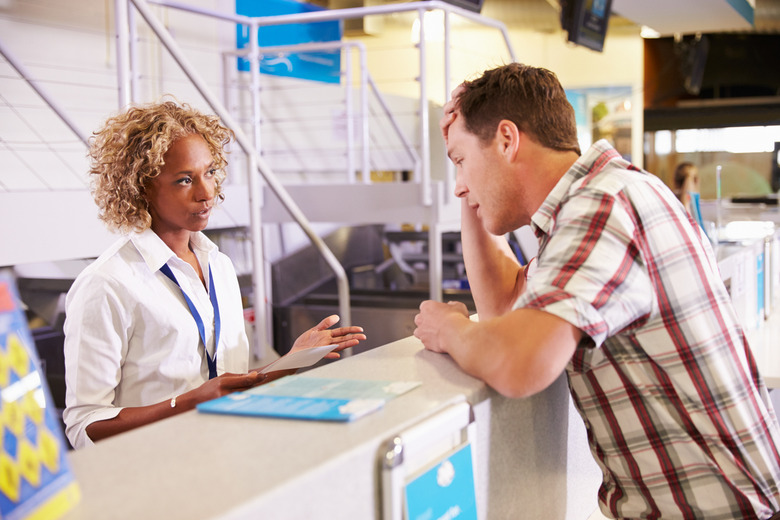 iStock
Maszczynski highly recommended researching what sort of compensation you have rights to in case of a delay. "Knowing exactly what you're entitled to will give you a distinct advantage when fighting for your rights from airline staffers." Maszczynski also added that compensation can vary from airline to airline, as well as country to country — European airlines and flights to and from Europe are likely to be more generous, he told us, giving out food and drink vouchers, setting up accommodations for passengers delayed overnight, and even giving cash compensation at times.
Make Sure You're Charged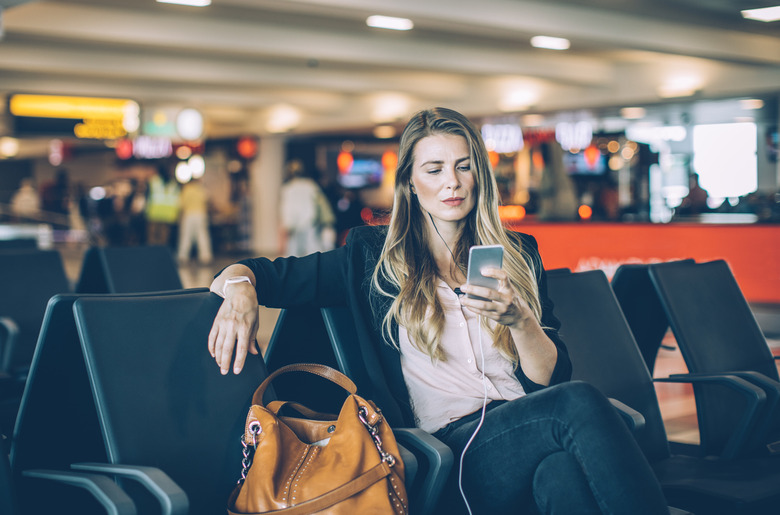 iStock
In today's day and age, you want to make sure you stay connected while traveling in case of an emergency — whether that's so that you can contact your airline, your hotel or anyone else waiting on you or simply to stave off boredom while you wait. "Airlines have policies to help passengers, but being self-sufficient is going to help you out massively should the worst happen," said Maszczynski. "Always have a power bank, a plug and charging cord with you."
Pack a Change of Clothes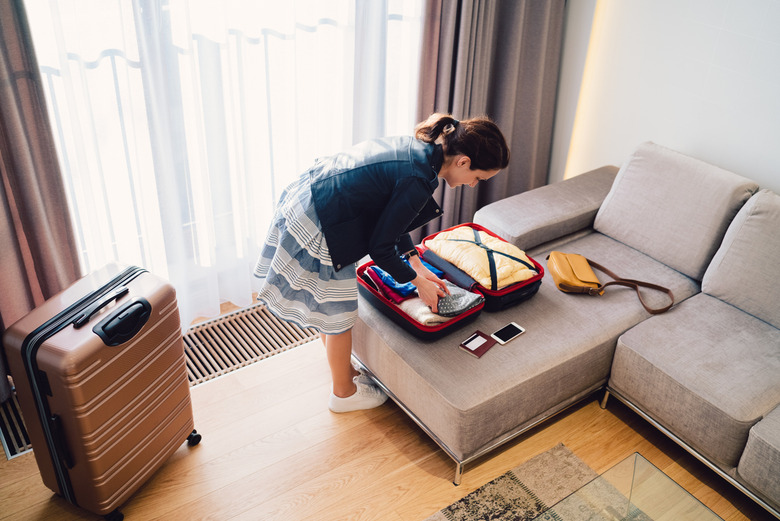 iStock
Depending on how long your delay is, you could end up stuck in the same set of clothes for long enough that you start to feel uncomfortable or even make others around you so. A fresh change of clothes can also help you feel better and a bit less restless while you wait. "How you survive the delay is all about prior planning," said Maszczynski. "I normally check a case but always pack a spare change of clothes and a warm layer in my carry-on."
Pack Your Own Entertainment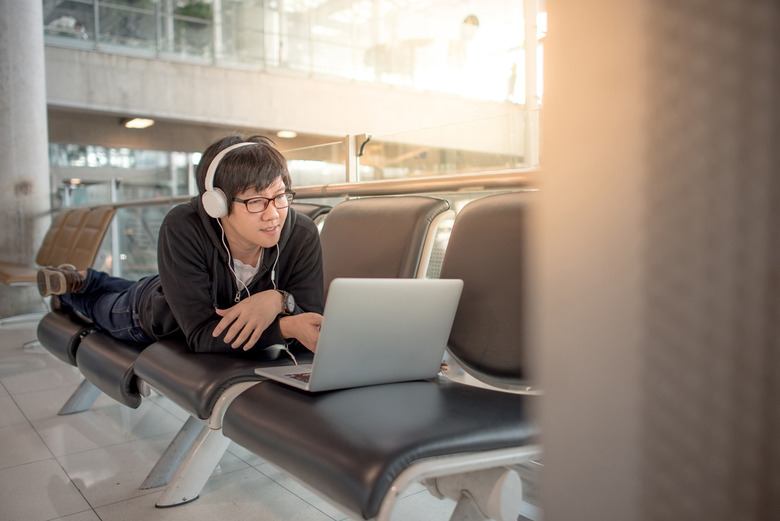 iStock
Having something on hand to help you pass the time is a great way to survive a long flight — as well as a good way to survive a long delay should one occur. "Good quality headphones are a must, and so is downloading movies or TV shows on your tablet or laptop," said Maszczynski.
Remember: Safety First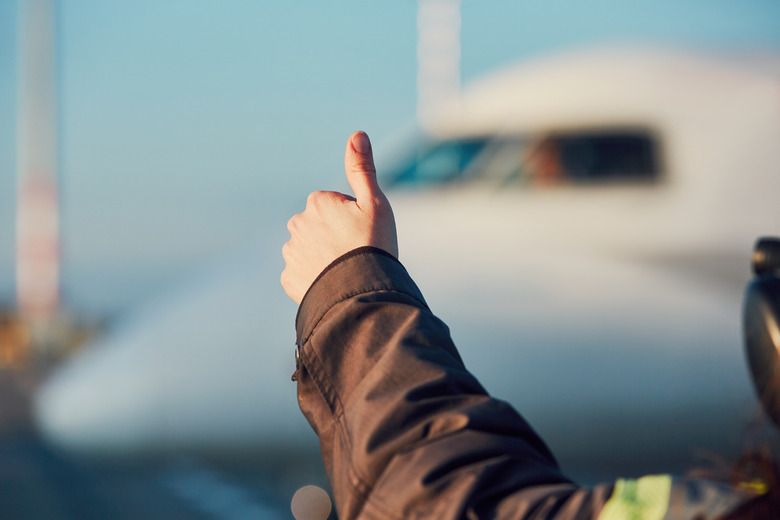 iStock