The Best Hotel Gyms In The U.S.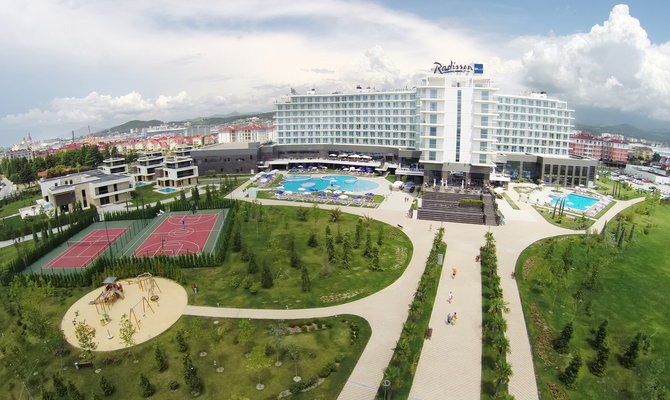 Pavel L Photo and Video/Shutterstock
Hilton Anatole
Verandah Club, located in Dallas. The Verandah Club an award-winning health and fitness facility. It consists of a Private spa, 25-meter indoor lap pool, a strength training room, cardio machines, outdoor pool, basketball, squash and racquetball courts, an indoor cycling studio, boxing gym, and a kinesis training studio. For relaxation, enjoy their whirlpools, steam and sauna rooms. 
Hilton Anatole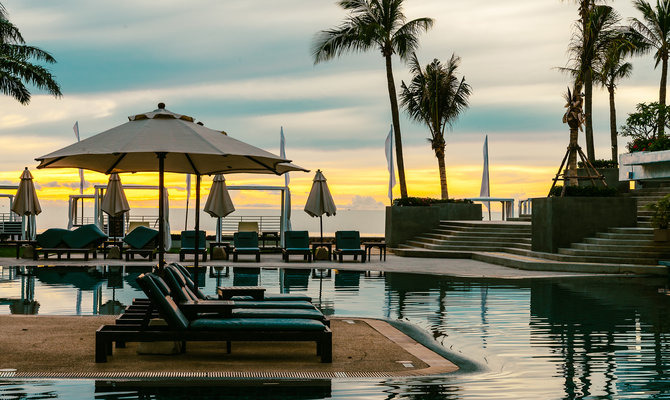 Everything/Shutterstock
*Bonus: They are adding a resort style pool this year! 
The Houstonian Hotel, Club and Spa
Located in Houston. According to The Houstonian Hotel, Club, & Spa, "The central purpose of The Houstonian is to offer individuals and organizations a unique health and fitness facility with programs and services that focus on renewal...personally, professionally and physically." This being said, they have 36 personal trainers to fulfill your needs. Members receive entry into their pool, indoor tracks, and tennis courts. They have over 300 cardio and weight machines as well as aquatics classes you are encouraged to take. *Bonus: You may even see some future NFL players; yup...NFL prospects train here!
The Houstonian Hotel, Club and Spa
*Bonus: You may even see some future NFL players; yup...NFL prospects train here!
Radisson Blu
Located in Chicago. The Radisson Blu has an 8,000 square-foot fitness center. They have a space specifically dedicated for yoga, spinning facility, indoor lap pool, basketball court, weightlifting equipment and a running trail. For relaxation The Radisson Blu "features a sundeck, fire pit, cabanas, a wading pool and a hot tub."
The Perry South Beach
Located in Miami. The Perry South beach has 2 floors of cardio machines! If you're looking for fitness classes, you can take their private boxing, pilates or cycling class. For wellness and relaxation, hang out by the pool, release your stresses in the steam room, or join others in the yoga studio. 
The Perry South Beach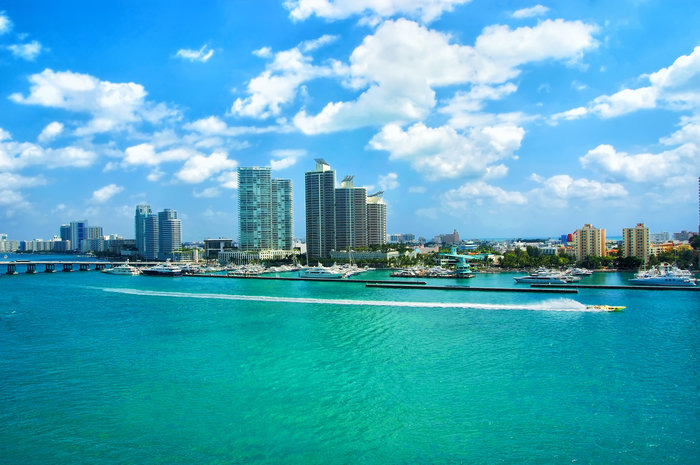 PHOTOSVIT/Shutterstock
*Bonus: Overlook the incredible views of the Atlantic Ocean.
The Health Club by Hilton
Located in New Orleans. The Health Club by Hilton has "over 100,000 square feet of world-class workout facilities." This includes group exercise classes such as, spinning and Zumba. They have weight machines, indoor tennis courts, volleyball, squash and basketball courts. After your workout, make sure to relax in their complimentary whirlpools and saunas.
Whitney Peak Hotel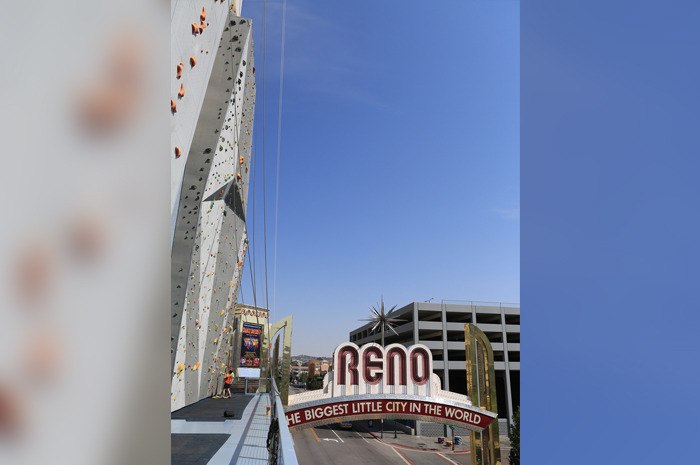 Photo Modified: Flickr / Shiny Things / CC BY 4.0
Located in Reno. The Whitney Peak Hotel has the world's tallest climbing wall at 164ft high, and a 7,000-square-foot indoor bouldering park! Not a rock climbing expert? It's okay! The BASECAMP has beginner to expert level routes. Along with its World Championship bouldering competition area, they also feature a fitness center, boot camp and yoga classes. *Bonus: You never have to worry about your belongings; the Whitney Peak Hotel offers you complimentary lockers and towel service.
The Ritz-Carlton Boston Common
Located in Boston. The Ritz-Carlton, Boston Common features an amazing fitness center with state-of-the-art equipment. Play basketball on their full sized basketball court or squash on one of their four squash courts. Not so much into sports? Take a group fitness class; barre, boxing, yoga and zumba are available.  *Bonus: The Ritz-Carlton, Boston Common has a 25-yard indoor swimming pool!
The Venetian Las Vegas
Located Las Vegas. The Venetian Las Vegas features a 40ft rock climbing wall. They have Spa and fitness center which offers Fitness classes, which include, yoga dance, Pilates and kinesis. Rather relax? Spend the day in their CANYON RANCH SPACLUB®. The club is 134,000 square feet, with more than 150 services to choose from and more than 90 rooms designated for spa treatments.
The Grand Minneapolis
Located in Minneapolis. The fitness center is completely free of charge. Staying at The Grand Minneapolis grants you complimentary access to the Minneapolis Life Time Athletic Club. The Grand Minneapolis features an indoor pool with six lanes. Group fitness classes that consist of boxing and cycling. They have a track, racquetball court, handball court and squash court. Personal training is available for an additional charge. *Bonus: Special discounts offered to AAA Members.