Best Places For An Affordable Ski Vacation In America And Canada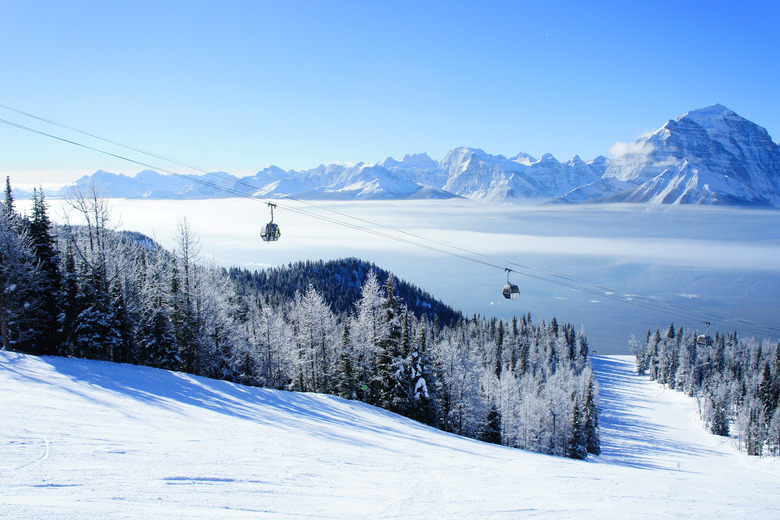 Timothy Yue/Shutterstock
Skiing can be an entertaining but expensive wintertime activity. Some of the most popular North American ski resorts with the biggest name recognition also boast the steepest price tags. Lodging and lift tickets alone can add up to thousands of dollars for a family ski vacation, making a winter mountain getaway cost-prohibitive for many. However, if you look beyond the big names and hot destinations, there are plenty of charming mountain towns in the U.S. and Canada with cheap lift fares and affordable hotel rates.
To narrow down these locations, we compared 2019 survey data on the most expensive ski resorts from CheapHotels.org and 2018-19 data from HomeToGo about the average price of ski rentals, lift tickets, food and accommodations at 50 affordable ski resorts.
These destinations come in near or below the average price of a peak-season one-day adult lift ticket in the United States, which was $94 in 2018, according to ski magazine Snow-Online.com. And while even the least expensive double room at Deer Valley, the most expensive ski resort based on lodging, cost more than $500 per night during 2019's peak ski season, the average price per person for lodging or vacation rentals clocks in around $100 or less on average at these more thrifty places.
Afton Alps, Minnesota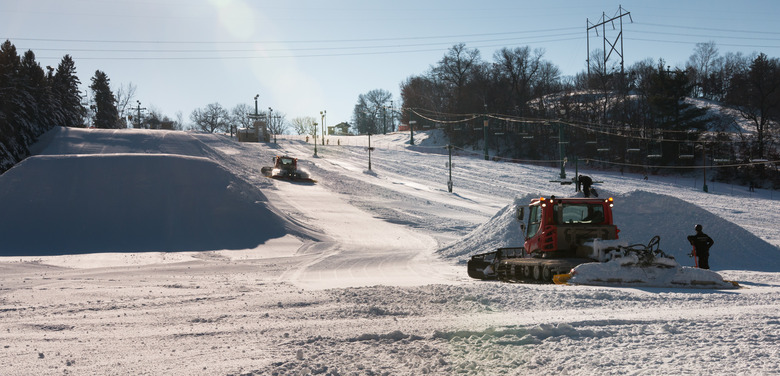 © Kira Volkov/Dreamstime.com
There are plenty of slopes in the U.S. outside of the Rockies and the Appalachian Mountains including lesser-known options in the Midwest, even in Minnesota, the fifth-flattest state in the country by overall elevation. Despite this, the state has a history of downhill skiing that has bred Olympians like Lindsey Vonn. Afton Alps outside the Twin Cities is encouraging a new generation of skiers with plenty of discounts and bundles for beginners and families and world-class instructors. The resort has also seen improvements in amenities after being purchased by Vail Resorts but without Vail prices and crowds. A ski vacation at Afton Alps will run less than $180 per person per day for lift fares, rentals, food and lodging.
Alta Ski Area (Alta, Utah)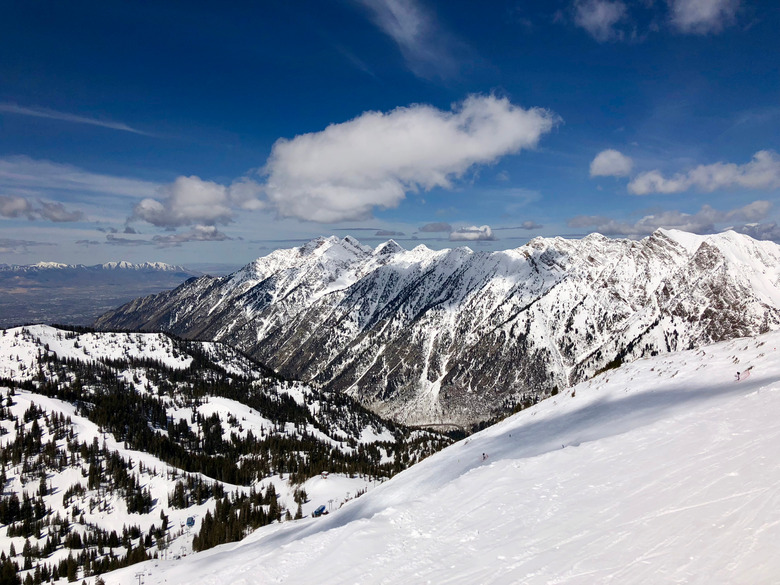 henryyjjames/Shutterstock
Utah is home to "the greatest snow on earth" as well as some of the most famous (and expensive) ski resorts in the country, including Deer Valley, Park City and Snowbird. Avoid paying top dollar and still enjoy world-class skiing at Alta Ski Area, which gets an average of over 500 inches of fluffy snow per year. Walkup lift tickets run $125 for adults but cost as low as $82 when pre-purchased online, and accommodations averaged $113 per night during the 2018-19 ski season.
Bolton Valley Resort (Bolton Valley, Vermont)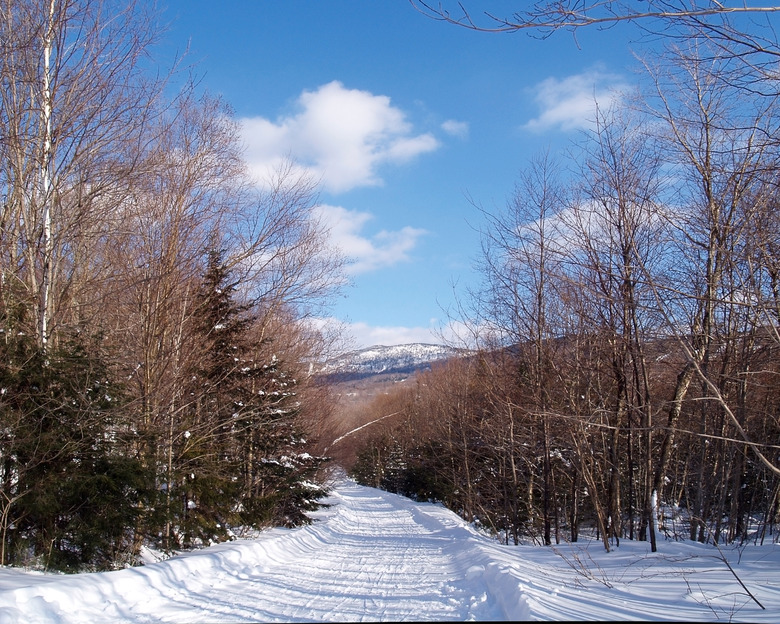 Digitaldepth/Shutterstock
The most affordable ski resort in Vermont is Bolton Valley, which charges $85 for peak single-day adult lift tickets but offers riders 13 hours of skiing from 9 a.m. to 10 p.m. five days a week. On select Mondays, day-long fares are only $29, making it one of the best values in New England and an easy drive from major cities such as Boston.
Bridger Bowl (Bozeman, Montana)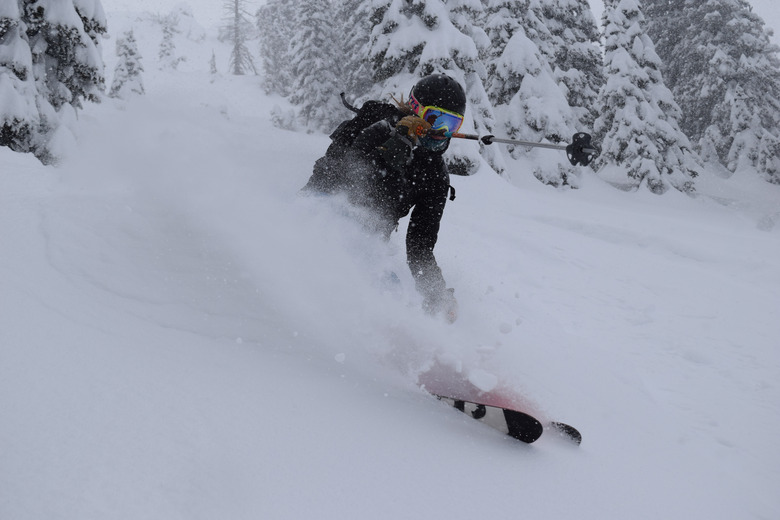 alex95king/Shutterstock
Montana's Big Sky Resort boasts big verticals and big prices to match. But less than an hour away near Bozeman is Bridger Bowl, a much more wallet-friendly local favorite. The resort offers access to both gentle and challenging terrain, a laid back atmosphere and walkup single-day adult lift tickets for just $63. Savvy shoppers also have plenty of affordable lodging options in Bozeman for as low as $99 a night.
Fernie Alpine Resort (Fernie, British Columbia, Canada)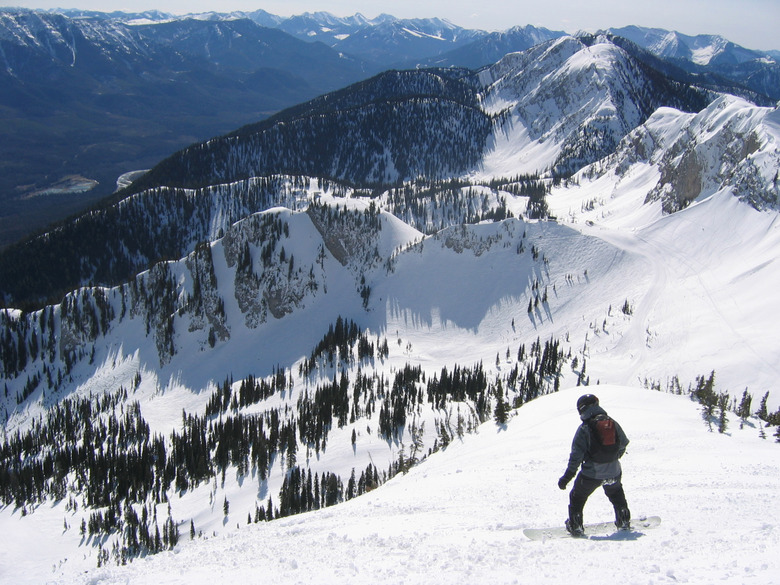 iStock.com/snowlizard
A mountain town Rolling Stone magazine once dubbed "Coolest Town in North America" is also home to the most affordable ski resort on the continent, according to HomeToGo. The secret is out about Fernie, British Columbia, but it's still far less visited than Canada's famed Whistler. With diverse terrain, consistent powdery snow and a charming Victorian mining town center, Fernie Alpine Resort is the full package with accomodations and a lift ticket running just $178.14 total.
Grand Targhee (Alta, Wyoming)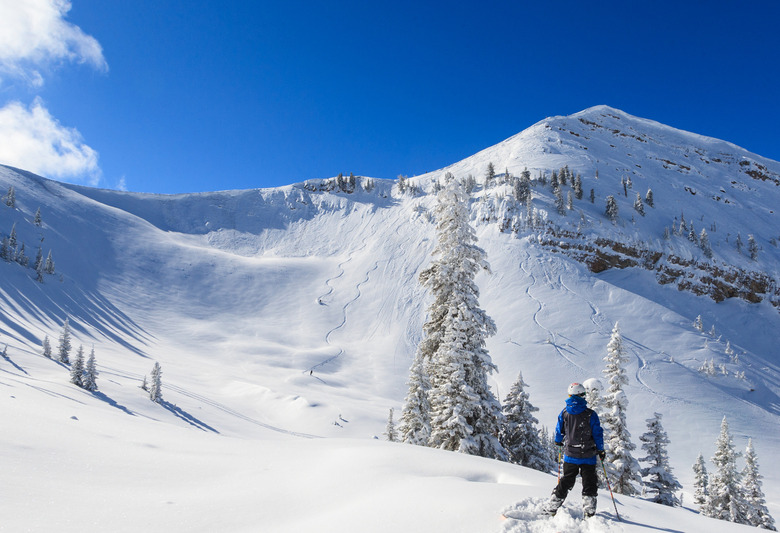 iStock.com/KevinCass
Jackson Hole attracts jetsetters and celebrities with steep, peak-season pricing that could even make VIPs balk. A single full-day lift ticket runs up to a staggering $175 at window price or $158 with an online discount, more than triple some nearby ski areas. For those wanting to experience Wyoming's ski scene, Grand Targhee is a beloved yet budget-conscious option. Short or nonexistent lift lines, heaps of snow and low costs make it appealing for both families and serious skiers. Rooms start at $80 per night, children 5 and under are free, and kids 12 and under ski free when families book three or more nights of lodging and buy adult lift tickets.
Heavenly Mountain Resort (Lake Tahoe, California)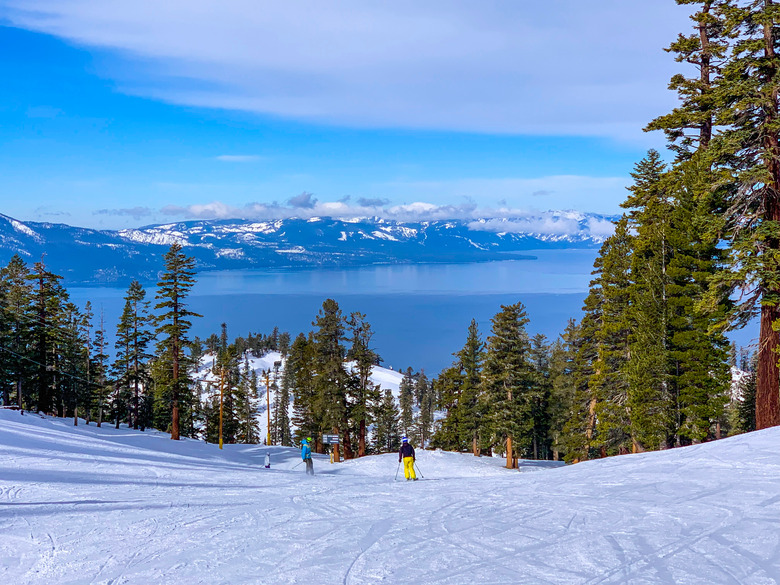 Alisa_Ch/Shutterstock
Heavenly Mountain Resort in Lake Tahoe, California, has quite a name to live up to, and it does offer stunning views of the surrounding landscape as well as some of the best quality snow in the region and the fifth-largest ski area in North America. Almost half of Heavenly's trails are intermediate level, but this destination has something for everyone. Though lift tickets top $100 on average, average lodging costs were $87 per night per person in 2018-19.
Lake Louise Ski Resort (Lake Louise, Alberta, Canada)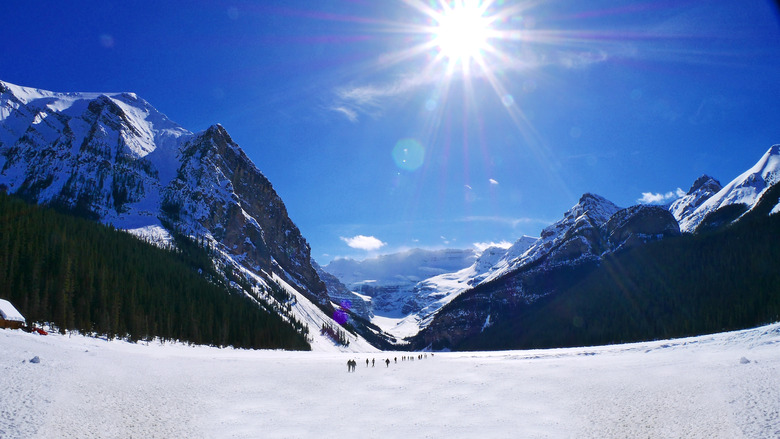 nuchun/Shutterstock
Lake Louise Ski Resort, located in Banff National Park in Alberta, Canada, has some of the most spectacular scenery and most affordable prices of any ski resort in North America. With more than 4,200 skiable acres spread across four mountain faces in the Canadian Rockies, Lake Louise has so many places to explore — and for a reasonable $128 a day during peak season. Lodging also averaged out to a little more than $50 a person per night in 2018-19.
Mammoth Mountain Ski Area (Mammoth Lakes, California)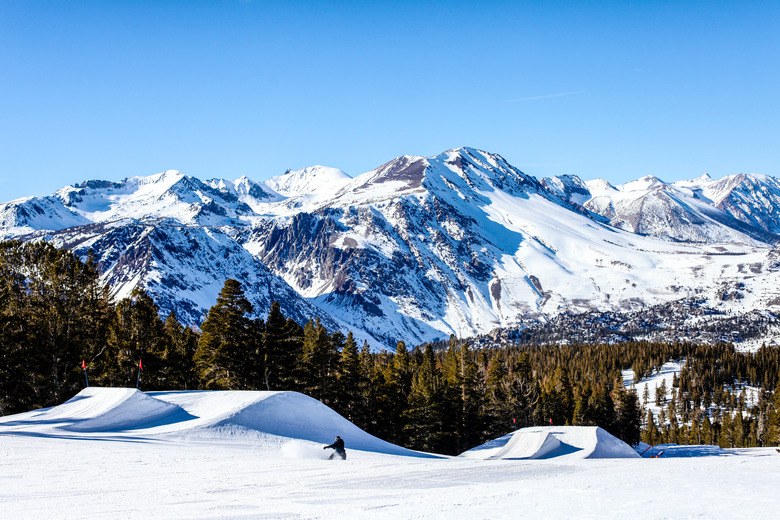 © Simon Campbell/Dreamstime.com
Low rental and lodging rates make Mammoth Mountain much more affordable than other California ski resorts like Squaw Valley and Northstar, with the latter's cheapest rooms in February and March of 2019 running $100 more per night than Mammoth's. This resort offers great bang for your buck as it's one of the country's best mountain towns to visit in the winter, has one of the longest seasons in North America and boasts 3,500 skiable acres to enjoy.
Mont Tremblant Ski Resort (Mont-Tremblant, Quebec, Canada)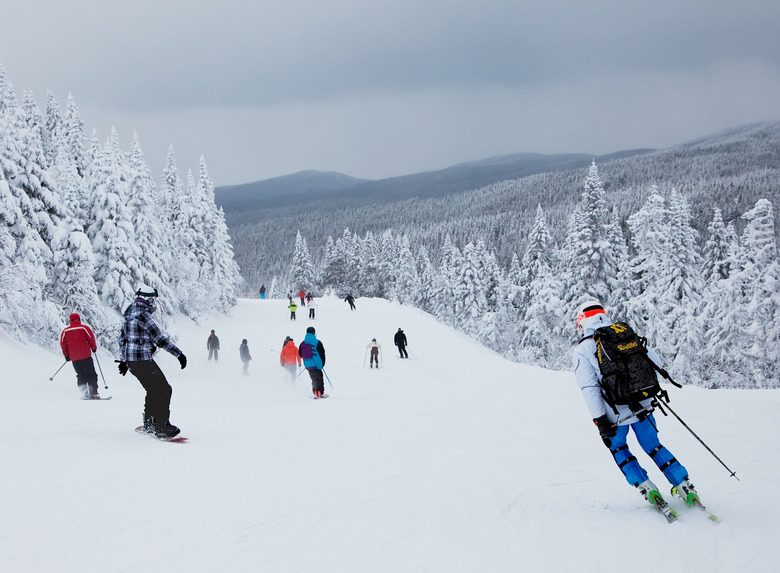 © Denis Pepin/Dreamstime.com
Located near Montreal and easily accessible from New England, Quebec's Mont Tremblant offers Old World charm and amazing skiing without crossing the Atlantic or breaking the bank. The Alpine city has adorable cobblestone streets and French-Canadian fare, while the slopes offer areas to suit every skill level. Adult single-day lift tickets are running $75 for the 2020 season, or about $64 a day if you buy multi-day passes. Accommodations average about $70 per person per night, according to HomeToGo.
Mount Baker Ski Area (Bellingham, Washington)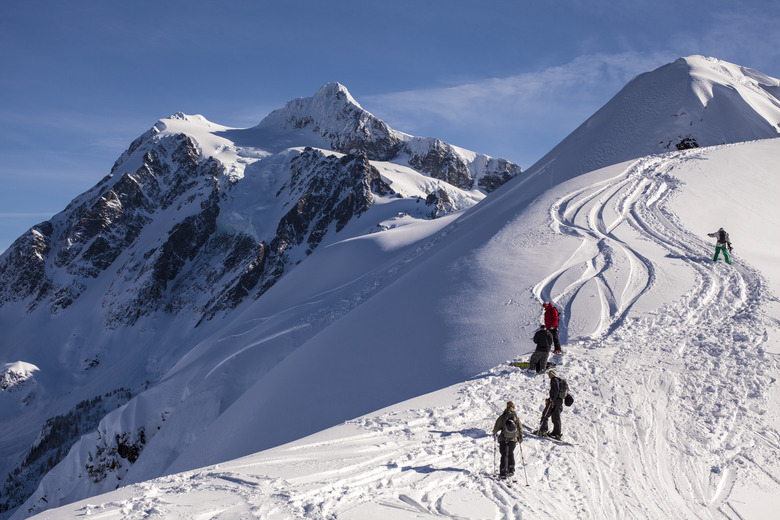 Cascade Creatives/Shutterstock
For an affordable and fun family ski vacation in Washington, head to Mount Baker Ski Area. Though on the smaller side, it gets plenty of snow and has challenging slopes and inexpensive lodging options. Weekend and holiday adult single-day tickets are $63, while weekday rates are $56. Children 6 and under as well as 5th graders ride free.
Mount Hood Skibowl (Mount Hood, Oregon)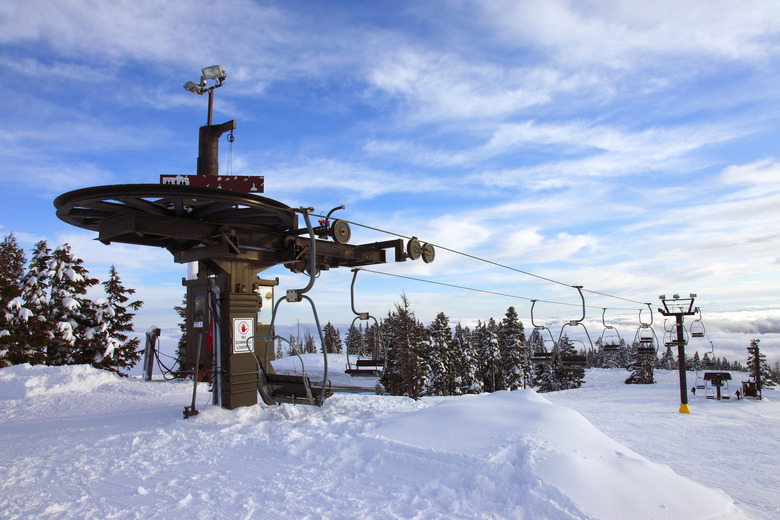 © Gino Rigucci/Dreamstime.com
According to HomeToGo, Mount Hood Skibowl had the cheapest single-day lift tickets in North America at just $53 during the 2018-19 ski season. Mount Hood has multiple ski resorts and areas, but Mount Hood Skibowl is the closest ski and snowboard area to Portland, Oregon, as well as the largest night ski area in the United States, making it an exciting, economical choice for Pacific Northwesterners.
Powderhorn Mountain Resort (Mesa, Colorado)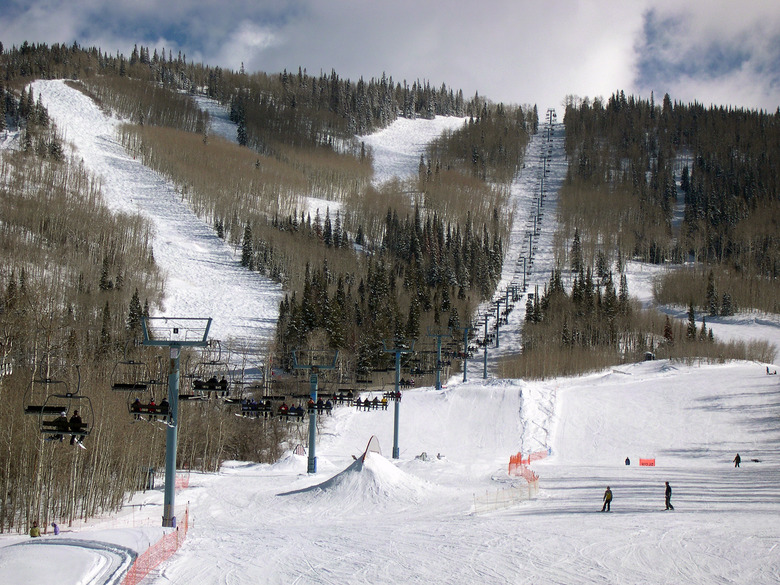 Linda Armstrong/Shutterstock
Located more than 100 miles away from pricey Colorado resorts in Aspen and Telluride, Powderhorn Mountain Resort's wide-open slopes are a great place to learn how to ski or snowboard or hone your skills as 70% of its runs are classified as beginner or intermediate. It also offers free Learn to Ski and Learn to Snowboard programs for anyone ages 8 and up that include free lift tickets and free rental equipment as well. Adult single-day lift tickets cost $69-$79, and visitors can stay on-mountain or in nearby Grand Junction.
Schweitzer Mountain Resort (Sandpoint, Idaho)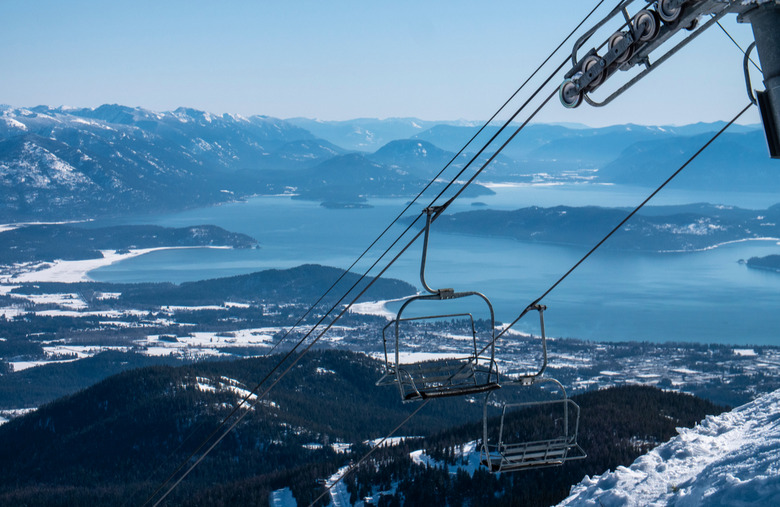 Cascade Creatives/Shutterstock
With its unique place in American skiing history, Sun Valley is the best-known of Idaho's ski resorts. But for a larger area, lower cost and smaller crowds than Sun Valley, check out Schweitzer Mountain Resort. While it doesn't have all the same bells and whistles, Schweitzer has great facilities, impressive terrain and gorgeous views. It was also one of the top-10 most affordable ski destinations of 2018-19, with room rates averaging $67 per person per night.
Ski Cooper (Leadville, Colorado)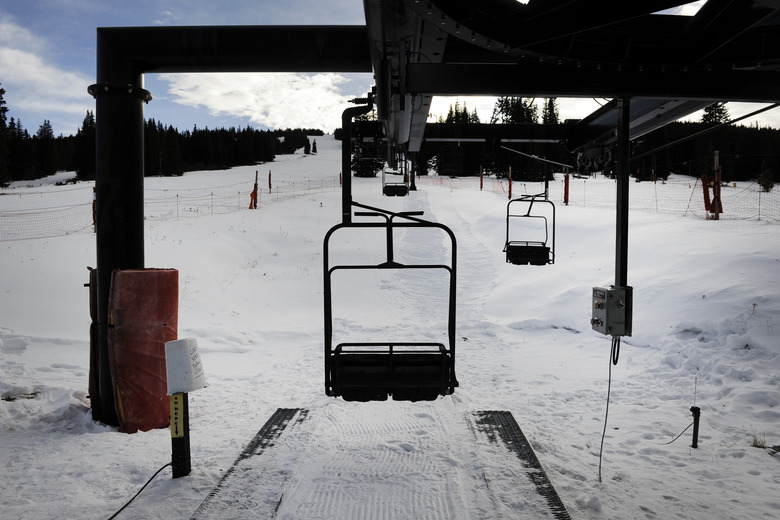 RJ Sangosti/Denver Post via Getty Images
Avoid overcrowded, overdeveloped and overpriced ski resorts in Colorado by heading to the quaint historical mining town of Leadville. Once the second-most populous city in Colorado, after Denver, Leadville is now home to a quiet, charming and family-friendly ski retreat, Ski Cooper. The town offers a variety of lodging options, from hotels to hostels, and even without bundling discounts, Ski Cooper's lift fares are just $62 a day for adults for the 2019-20 season.
Solitude Mountain Resort (Solitude, Utah)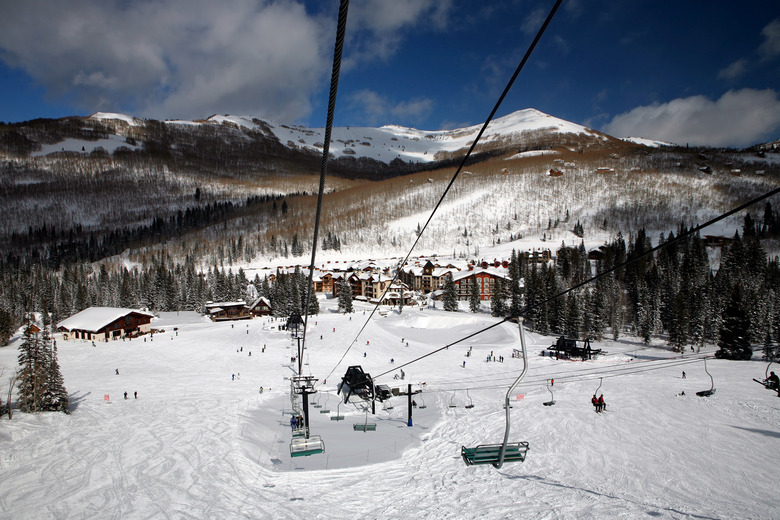 Alexander Gordeyev/Shutterstock
Utah's Deer Valley is among the most popular and expensive ski resorts in North America with room rates starting at $500 per night during peak season and adult single-day lift fares costing $200 a day in January and February 2020. If these steep numbers give you anxiety, it might be time to seek out Solitude instead. Solitude Mountain Resort lives up to its name with big powder but small-mountain-town charm and wide-open runs for intermediates and beginners. Walkup adult lift tickets run $115, and The Inn at Solitude offers deals and bundles throughout the season on ski in-ski out lodging.
Sunday River Ski Resort (Bethel, Maine)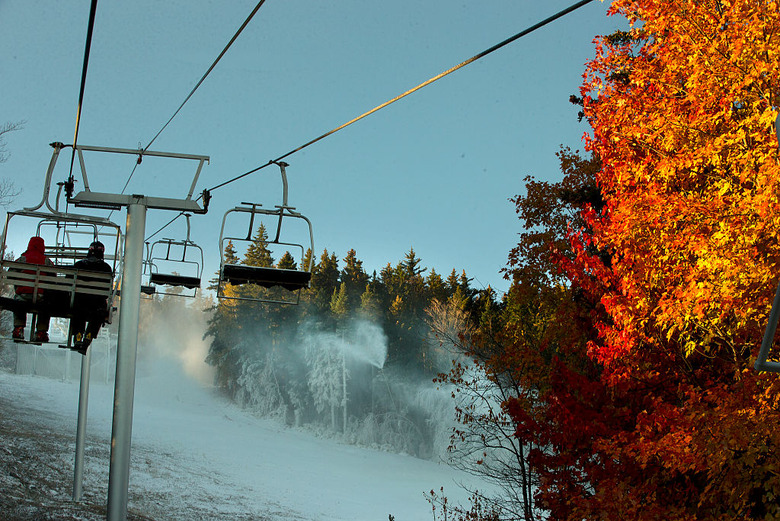 Stan Grossfeld/Boston Globe via Getty Images
Though it's the most popular ski resort in Maine, the sprawling size and amenities of Sunday River Ski Resort don't correlate to sky-high prices. In fact, it's the most affordable ski resort in New England, averaging a little over $200 per person for a full day of skiing expenses.
Taos Ski Valley (Taos, New Mexico)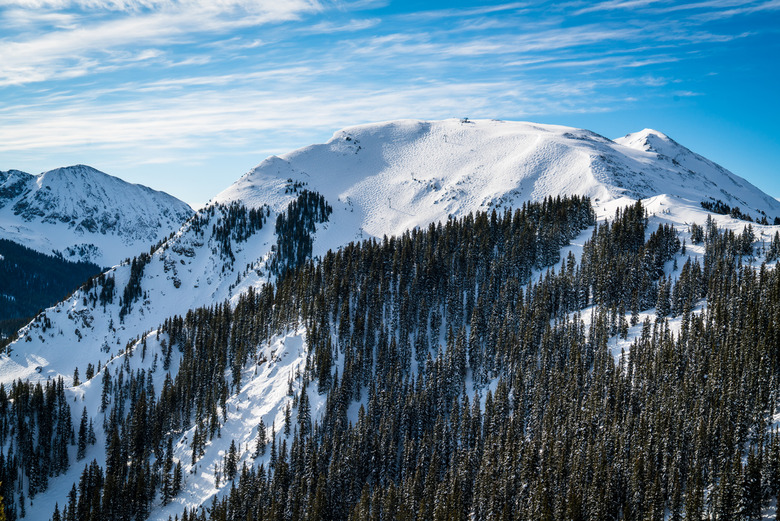 iStock.com/RoschetzkyIstockPhoto
Skiers looking to avoid the crowds and prices of Colorado and Utah should look slightly south to the snowy mountain slopes of New Mexico. Taos Ski Valley sits at an elevation of more than 9,000 feet and offers exciting skiing as well as amazing dining and apres-ski activities in the historic town of Taos. More than 50% of the mountain's terrain is expert-level, but the resort also has a famed ski school that caters to all levels. While lift tickets can be on the pricier side at more than $100 for adults on weekdays, it's a bit off the beaten path, so accommodations average about $100 per night, balancing the overall cost of a relaxing getaway to Taos.
Whiteface Mountain Ski Resort (Lake Placid, New York)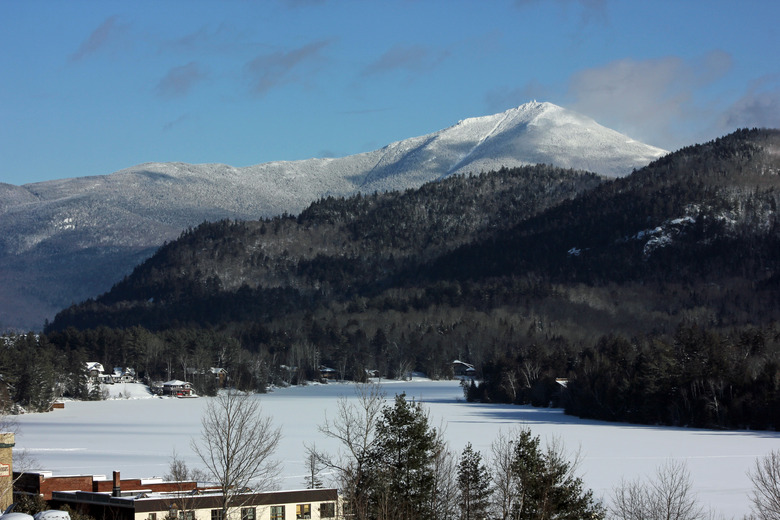 © Jagannathan Narayanan/Dreamstime.com
Whiteface Mountain Ski Resort in New York's Adirondack Mountains contains the championship-quality slopes and well-maintained facilities that hosted the 1980 Lake Placid Winter Olympics. Lift tickets run as low as $49 for single-day adults and don't top $104, even during peak season. And plenty of lodging options from condos to cabins to B&Bs mean vacationers can find deals in their price range.
Whitefish Mountain Resort (Whitefish, Montana)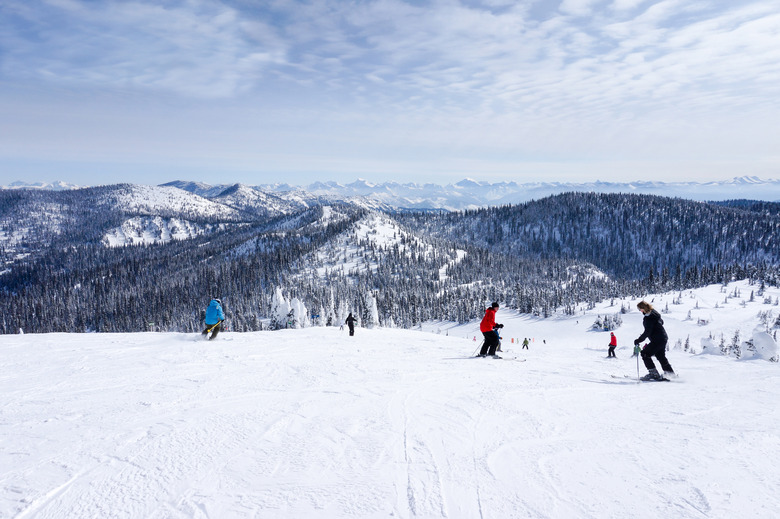 Ronnie Chua/Shutterstock