Are Hiking Trails Open? They Are At These National Parks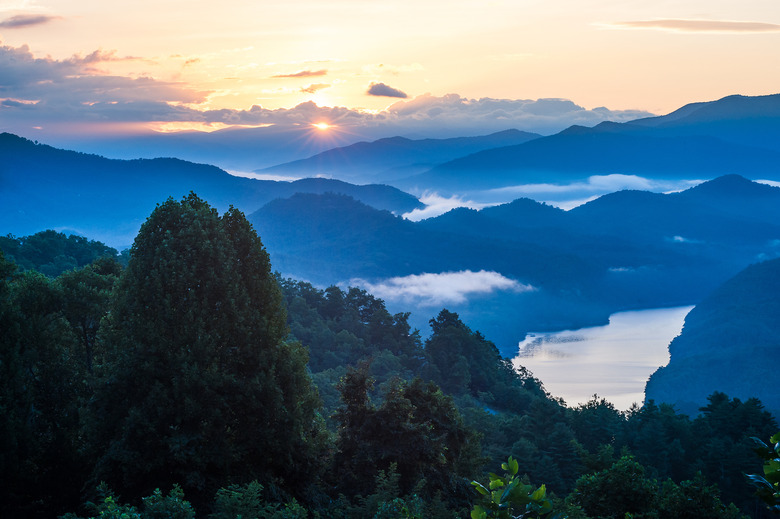 Lamar Sellers/Shutterstock
If you are over taking virtual tours of museums, parks or zoos and want to safely get out of the house, reopened national parks may be the answer. Out of the more than 400 parks in the National Park System, there are more than 60 with the designation "national park" as part of their official name. These national parks, which are among the most popular and most beautiful in the system, are open for visitors and allow for hiking on their amazing, scenic trails.
101 Jaw-droppingly Beautiful Photos of America  
Glacier National Park
Glacier Guides at Glacier National Park are providing guided hiking and camping as trail systems and backcountry campgrounds access allows. Day hikes started on June 12 and overnight trips began again on June 26.
Grand Canyon National Park
Day hiking on inner canyon trails is allowed at Grand Canyon National Park. Existing backcountry permits for hikers camping overnight are being honored, however no new backcountry permits for start dates in July or August are currently being issued. Grand Canyon National Park began accepting requests for fall backcountry permits on June 20. 
Great Smoky Mountains National Park
All trails are open at Great Smoky Mountains National Park. However, Trillium Gap Trail will be closed from Grotto Falls to the summit of Mt. Le Conte on Mondays through Thursdays until Nov. 12, 2020, for rehabilitation.
Rocky Mountain National Park
While hiking trails are open for visitors at Rocky Mountain National Park, an entry pass is required. To increase access to one of the country's most popular national parks while complying with health guidelines, Rocky Mountain National Park has temporarily implemented a timed entry system effective June 4. Yosemite National Park in California is another popular park reopened with reservations.
Zion National Park
At Zion National Park, Angels Landing Trail from Scout Lookout to the end of the trail, Hidden Canyon, Observation Point and Weeping Rock Trail are all closed. However, other trails are open and accessible for visitors. 
For more information on reopened parks, visit the National Park Service park index. Several of the country's state and federal parks make for exciting romantic adventures.