15 Ways To Save Money When You Buy Plane Tickets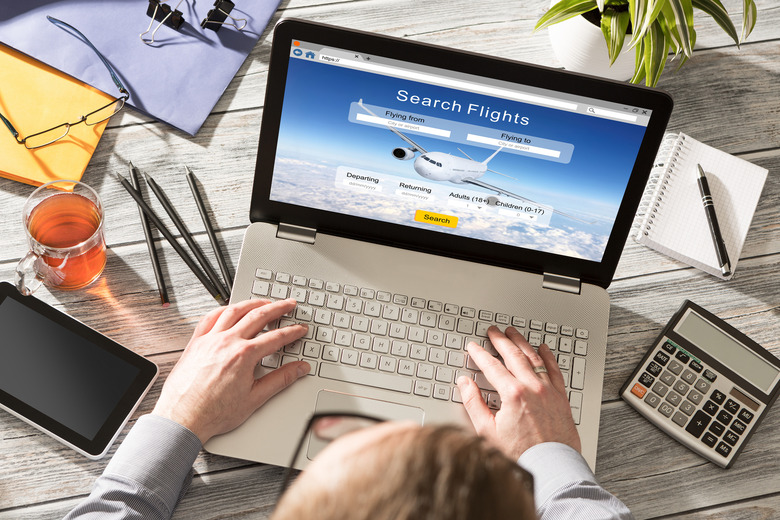 istockphoto.com
Airplane tickets are always a rip off. Not only is reserving a seat expensive, but airlines will try to tack on extra fares for anything from carry-on bags to water to exit row seats. Whether you're flying a budget airline or choosing a basic fare, you'll often end up spending more than you intended. Luckily, there are a ton of hacks to help you save money on tickets and locate flights at the cheapest times to fly. Before you travel this week, this month, or this year, make sure you're beating the system and getting the cheapest tickets you can.
Don't Buy Tickets on a Weekend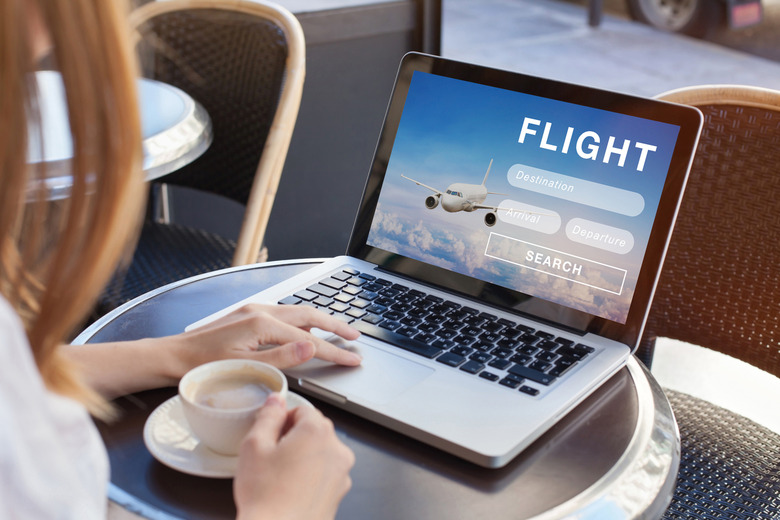 istockphoto.com
Friday, Saturday, and Sunday are the most expensive days to book airplane tickets. While you may have more time to browse, so do other people — and ticket prices sky rocket. Wait until Monday, Tuesday or even Wednesday if you can hold out that long for it.
Buy Your Ticket 47 Days Before a Trip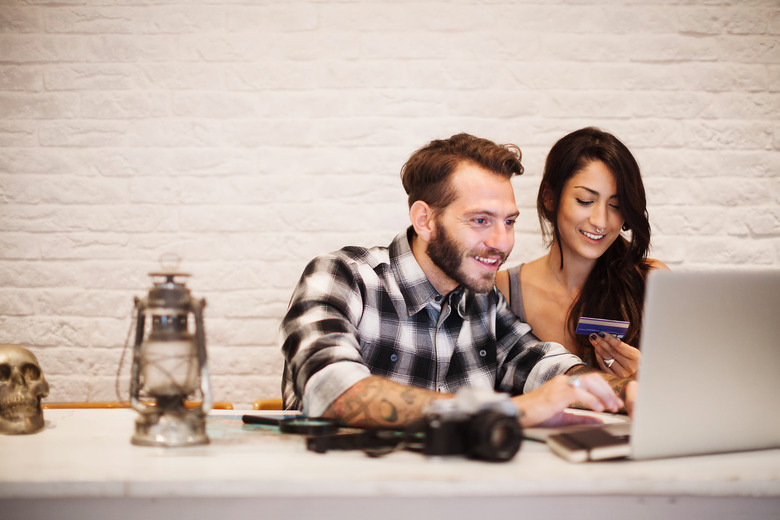 istockphoto.com
According to research from CheapAir, the cheapest time to purchase a domestic ticket is 47 days before the day of the flight. We understand that trips can come up suddenly, or you may not make plans until a month before — but if you can, shoot for that month-and-a-half mark.
Search Flights Using an Incognito Window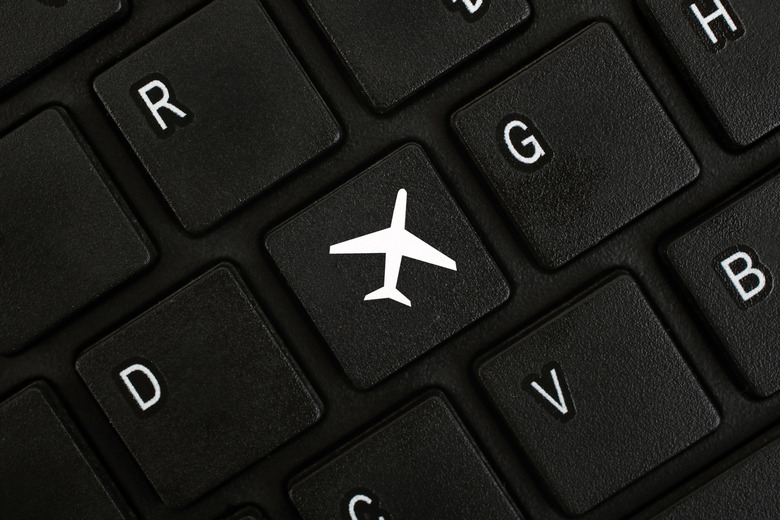 istockphoto.com
Many airline pricing sites respond dynamically to multiple searches, meaning your price can actually go up the second time you look. Using the incognito function on Google Chrome will keep sites from raising the price of a flight every time you search for it.
Use a Service to Compare Prices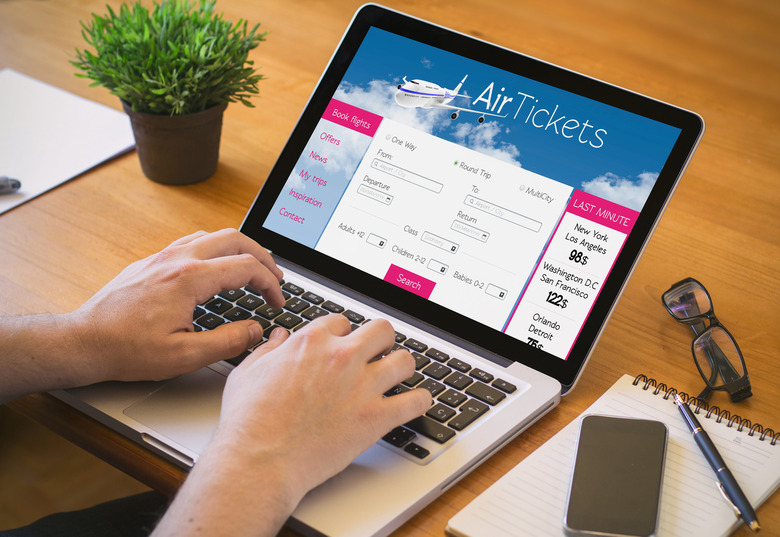 istockphoto.com
The best way to find a cheap flight is to compare prices. Whether you're using Google Flights, Kayak, Expedia, Priceline, or others, make sure you're able to see every possible airline and their ticket prices for the days you want to travel.
Set Alerts for Flights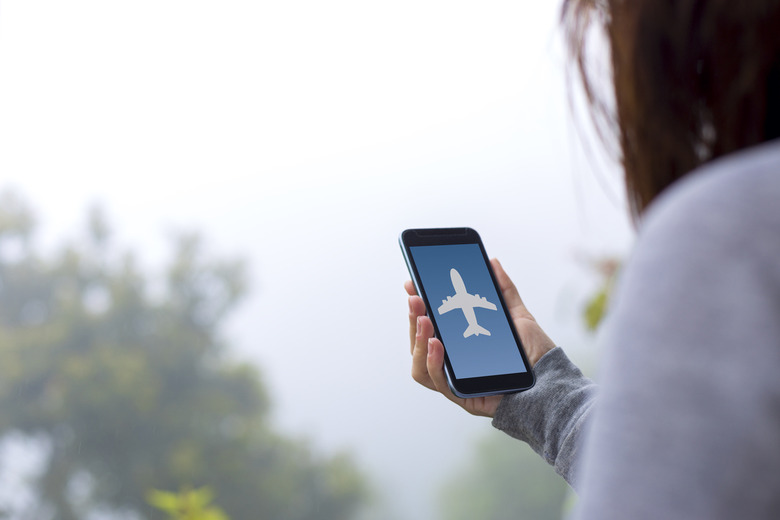 istockphoto.com
Thank goodness for technology! There are tons of iPhone, Android, and computer apps that let you set alerts for flights that you want. These apps will tell you when prices drop in and out of your budget as well as when new flights during the times you want have been added.
Pay Attention to Emails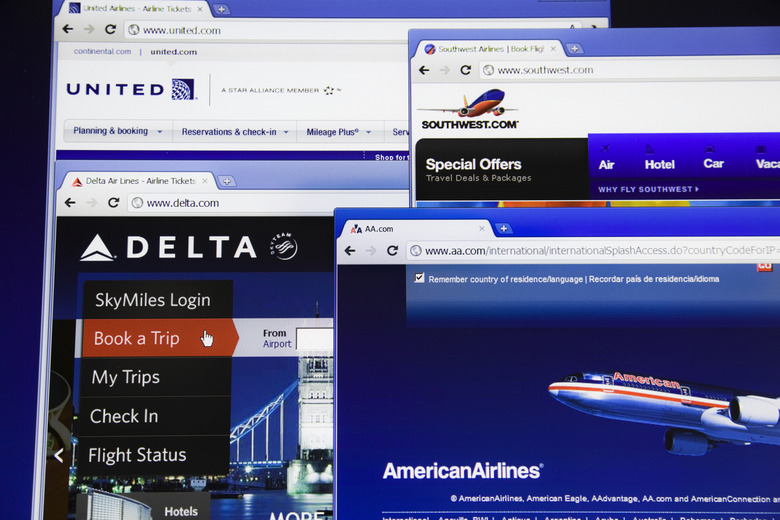 istockphoto.com
Airlines like Southwest, Frontier, and Spirit send out email blasts all the time with special pricing, airfares below $100, and more! Make sure those emails aren't going to your spam folder — you could miss out on a great deal.
Choose a Flight With Your Destination as a Layover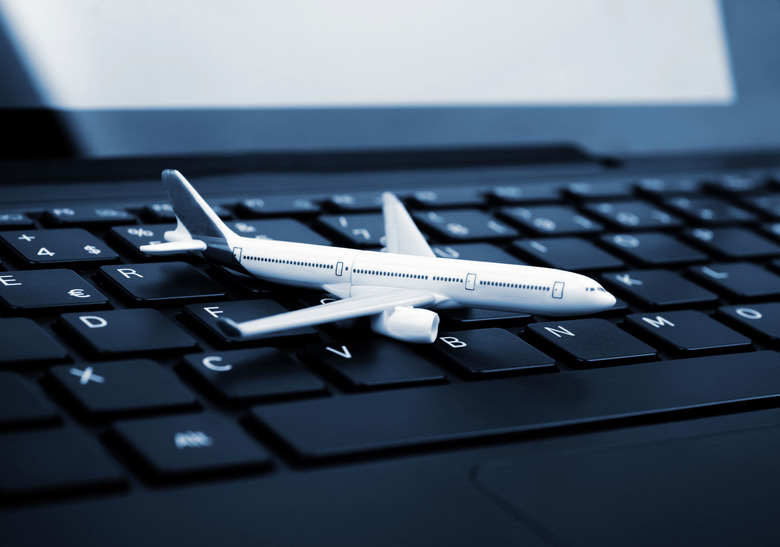 istockphoto.com
A super-huge hack is picking a flight with a layover that's actually your destination. There are specialty websites like Skiplagged that let you plug in the destination you actually want and will show you a flight from your origin to say, San Juan, with a stop in the place you're actually trying to go. Let's say you want to fly from LA to New York. Skiplagged will show you flights from LA to San Juan with a stop at any New York airport. The whole idea is, you get off the plane in NY and simply don't continue to the final destination. The flights are frequently cheaper this way, because while everyone is trying to go to New York, not everyone is trying to go San Juan.
Fly on Tuesdays, Wednesdays and Saturdays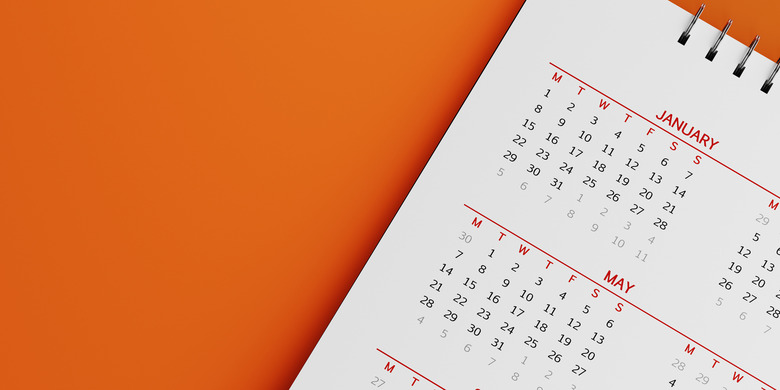 istockphoto.com
No one wants to fly on these days, so typically airplane tickets that leave on Tuesdays, Wednesdays, and Saturdays are cheapest. If you can't miss work, there are always red-eye flights.
Fly between 5 a.m. and 7 a.m., or after 8 p.m.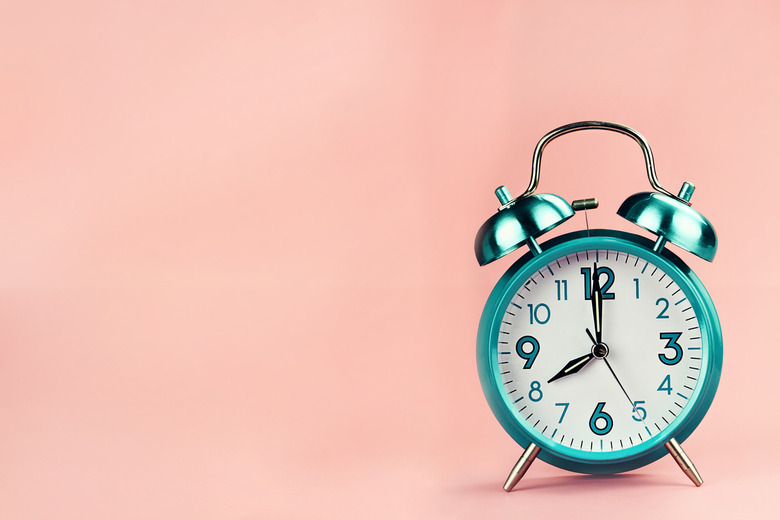 istockphoto.com
While you may need a lot of coffee after, you'll have tons of money to spend on lattes after buying a an early-morning or late-night flight. They're typically cheaper, because most people don't want to fly at this time.
All Tickets Are Refundable Within 24 Hours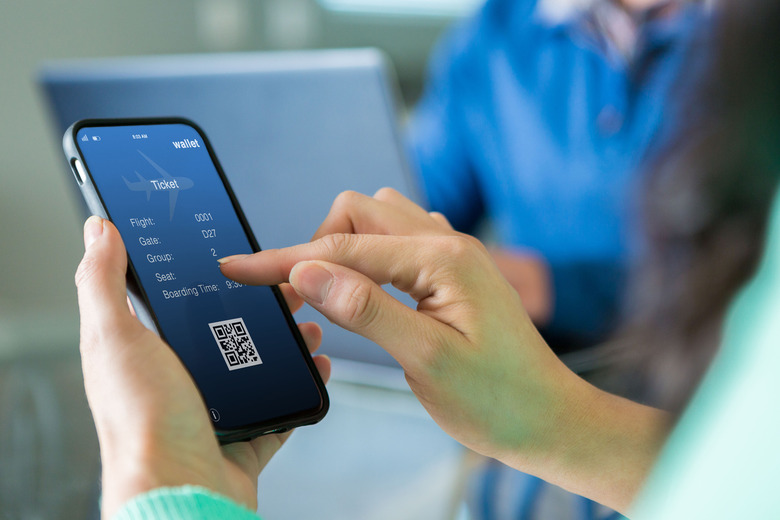 istockphoto.com
What you may not know is that all airplane tickets purchased with money (as opposed to mileage points) are refundable within 24 hours of purchase. If you see a ticket for a cheaper price a few hours to half a day later, feel free to grab that one and cancel your original for a full refund.
Let The Airline Choose Your Seat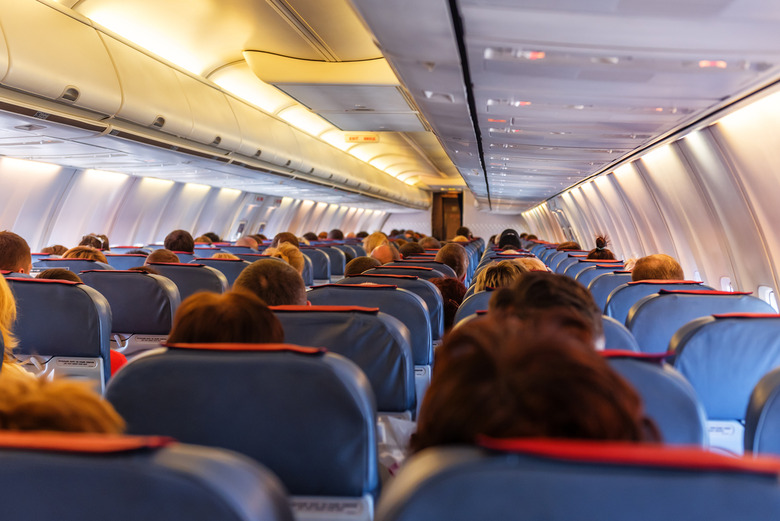 istockphoto.com
You run the risk of getting a middle seat in the last row of the plane right in front of the bathroom, but instead of forking over $50 for "preferred" seating or $100 for an exit row, you'll get a seat without a markup. However, some airlines, like American and United, will show you what free seats they have left to choose from, and if you fly Southwest you're able to choose your own seat once you're on board the aircraft — just check in as early as possible to get into the best boarding group.
Condense Baggage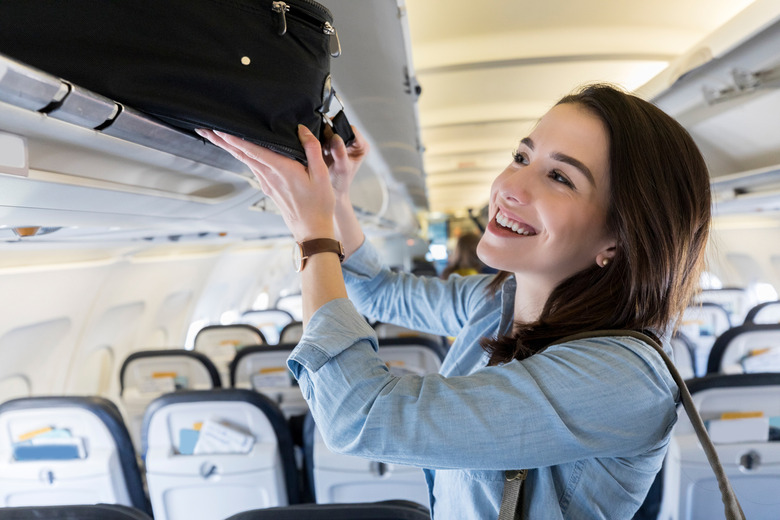 istockphoto.com
If you book a "basic fare" on American, United, Delta or if you fly Spirit, you can bring a personal item (the size of a large purse or a briefcase) on your flight for free. It may be a tight fit, but if you can do it, you save a bundle!
Buy Bags Online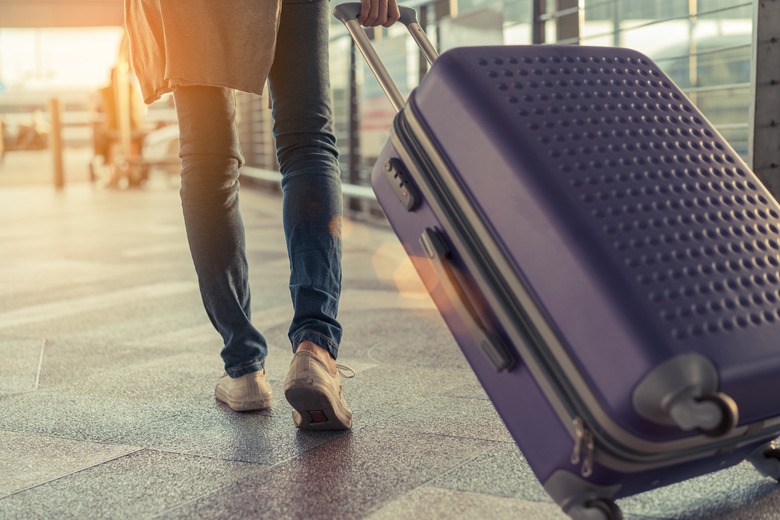 istockphoto.com
If you really can't fit all your things into a personal item and you've chosen a basic fare or a budget airline, pay for your bags (both carry-on and checked) online. They may only be $25 online but will be $50 to $100 once you're at the airport. Don't make that costly mistake!
Bring Your Own Food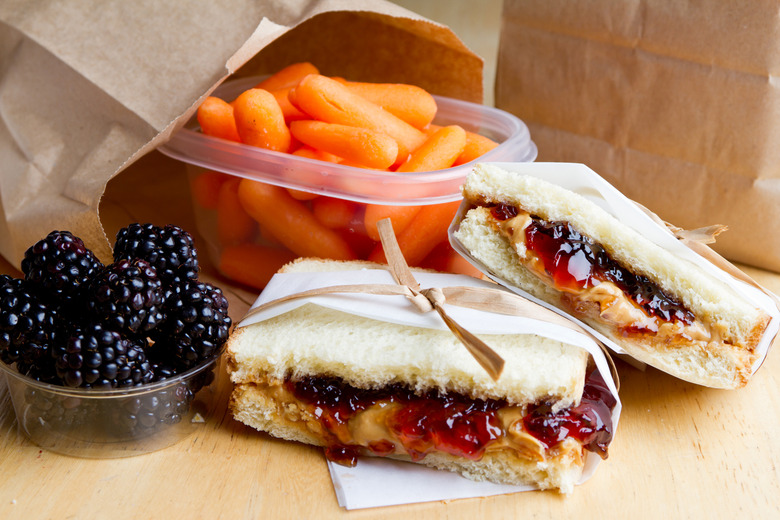 istockphoto.com
You'll feel like an absolute genius if you bring snacks or even a lunch from home on your flight. Airplane food is expensive and frequently terrible. Don't spend an arm and a leg on a damp sandwich that you could make for a fraction of the cost (and tastier too!) at home.
Skip In-Flight Entertainment and Wi-Fi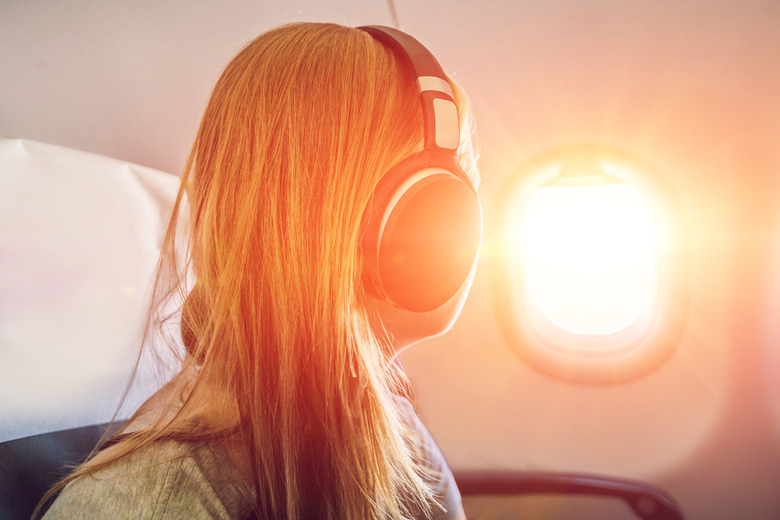 istockphoto.com
While many flights offer Wi-Fi and movies for purchase, it's not a good value. You can download a bunch of different things to read, listen to, and watch pre-flight if you have an iPhone or an Android. Listen to a podcast! Listen to a playlist on Spotify! If you've downloaded the Netflix app to your phone, you can stream pre-downloaded TV and movies for free. All these apps come in handy when you're on one of the longest nonstop flights in the world.