13 Of The Most Spectacular Lakes In The World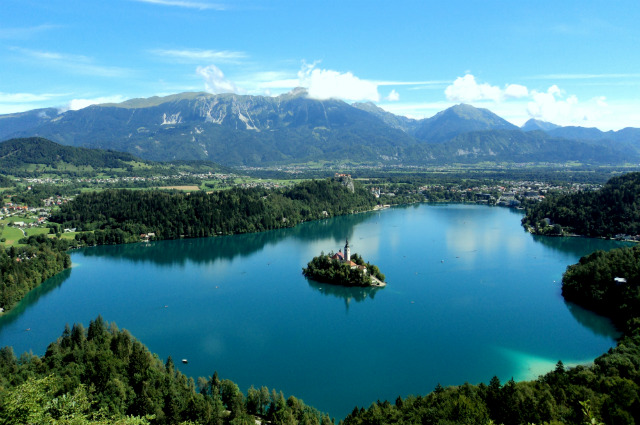 "Lake Bled from the Mountain" by Canadianhockey91, CC BY-SA 3.0 via Wikimedia Commons
13 of the Most Spectacular Lakes in the World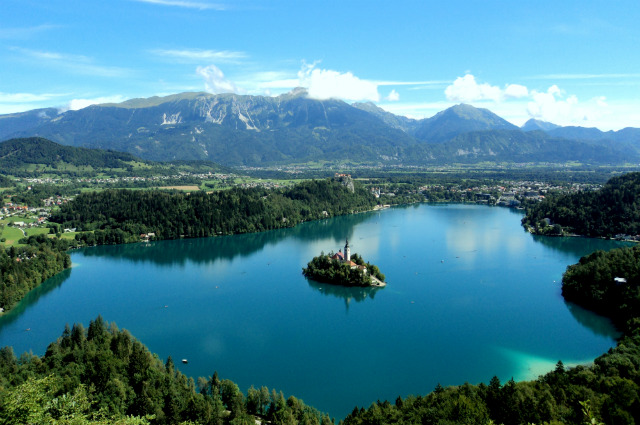 "Lake Bled from the Mountain" by Canadianhockey91, CC BY-SA 3.0 via Wikimedia Commons
Sure, the ocean and its utterly vast expanse is beyond fascinating. But even though comparably they're much smaller bodies of water, the world's most remarkable lakes still possess a magically mystifying aura — some would argue on nearly the same level.
Especially when you take a look at some of the most impressive lakes from around the world, this notion becomes harder to dispute. For example, the world's largest lake (by volume) also happens to be dated as the oldest on Earth. And some of the most strikingly beautiful boast surrounding landscapes so stunning it's almost hard to believe they actually exist.
From Canada's most photogenic Alpine lake to the most massive lake in all of Africa, the following are easily considered some of the most spectacular lakes in the entire world.
Moraine Lake — Canada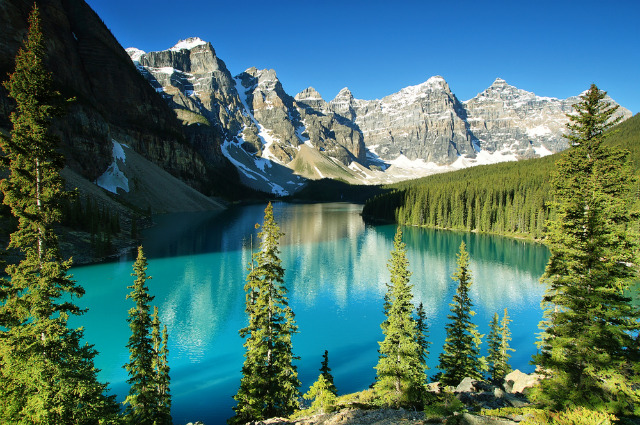 Shutterstock
A popular sight-seeing destination for many hikers in Banff National Park, nestled amidst sprawling mountains, this glacially fed lake can be found in the park's "Valley of Ten Peaks." Its most notable draw? The stunningly bright, turquoise-blue color of its water. So many travel to admire its beauty that it's said to be one of the most photographed locations in all of Canada.
Lake Bled — Slovenia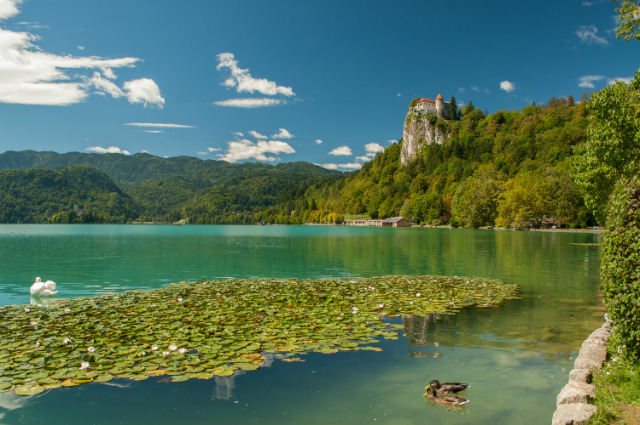 Mihael Grmek, CC BY-SA 3.0 via Wikimedia Commons
Situated in the Julian Alps of northwestern Slovenia, the pleasantly picturesque surroundings of Lake Bled make it a well-loved destination for tourists and locals alike. Adding to its old-world charm, the medieval-era Bled Castle looks over the lake at its north shore and Bled Island is home to a majestic, Gothic-style pilgrimage church. 
Lake Baikal — Russia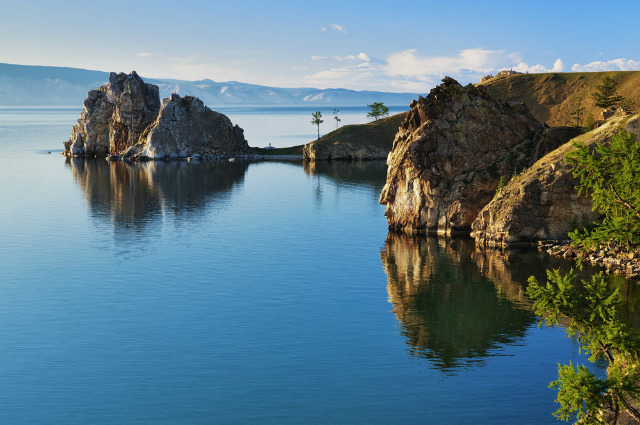 Shutterstock
This monstrous Siberian lake has many claims to fame. Not only is it known for its overwhelming beauty, but it's also the largest (by volume) freshwater lake in the world, the deepest lake in the world and, at nearly 25 million years old, widely considered the world's oldest lake, too.
Lake Nahuel Huapi — Argentina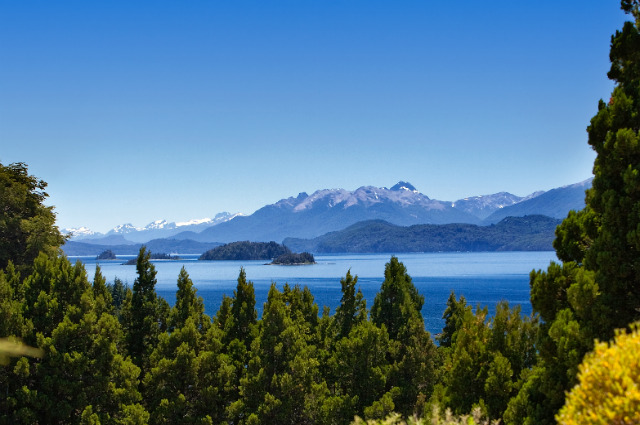 "View from the Golf course at Llao Llao" by David, CC BY 2.0 via Wikimedia Commons
Surrounded by glacial valleys and a rugged mountain backdrop, this striking lake is situated in the lake region of northern Patagonia. At the lake's eastern end is the Limay River, a popular fishing destination for travelers from all over the world, as it's home to several species of fish, including many rainbow and brown trout.
Lake Titicaca — Peru/ Bolivia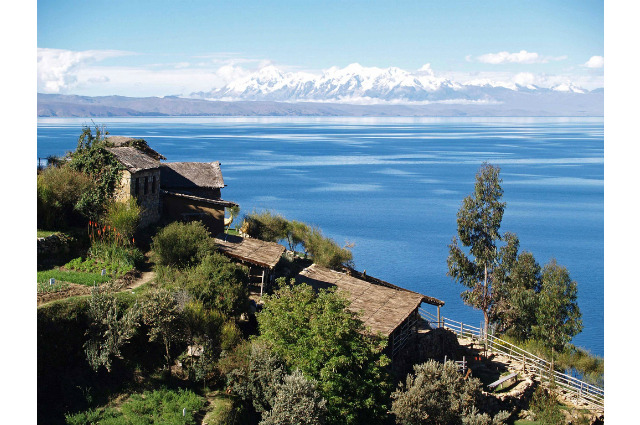 "Lake Titicaca on the Andes from Bolivia" by Anthony Lacoste, CC BY 3.0 via Wikimedia Commons
Bordered by Peru and Bolivia, no list of great lakes is complete without this grand body of water located in the Andes. When visiting this exquisite lake and its mesmerizing surrounding landscapes, guests are encouraged to stay in the Peruvian town of Puno, which is also close to other popular attractions like Macchu Picchu and Cusco.
Lake Tahoe — Calif.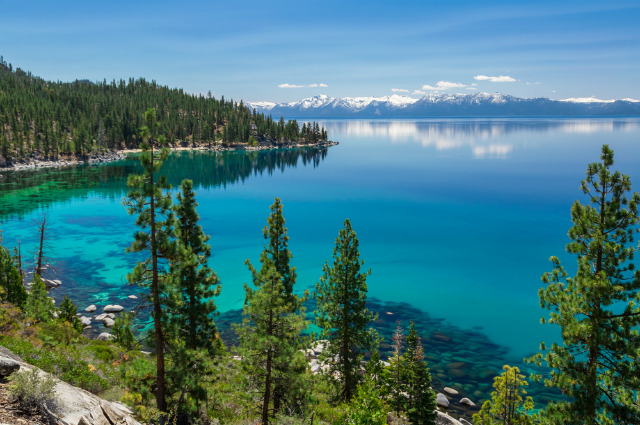 Shutterstock
There are so many reasons to visit Lake Tahoe, but perhaps the most simple is for the chance to witness its sheer, unspoiled beauty. The largest alpine lake in North America, its admired for many incredible features, but especially the surrounding mountain panoramas and its stunningly crystal clear waters, which are said to be 99.9 percent pure. 
Lake Tanganyika — Africa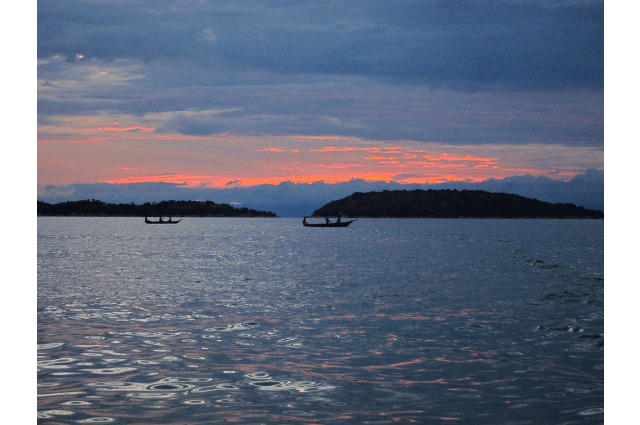 Flickr/fabulousfabs CC by 2.0
This African lake is so massive its waters reach Tanzania, Burundi, the Democratic Republic of the Congo and Zambia. After Baikal, Tanganyika is the world's second deepest lake, and it also lays claim to the title of the world's longest freshwater lake.
Lake Mapourika — New Zealand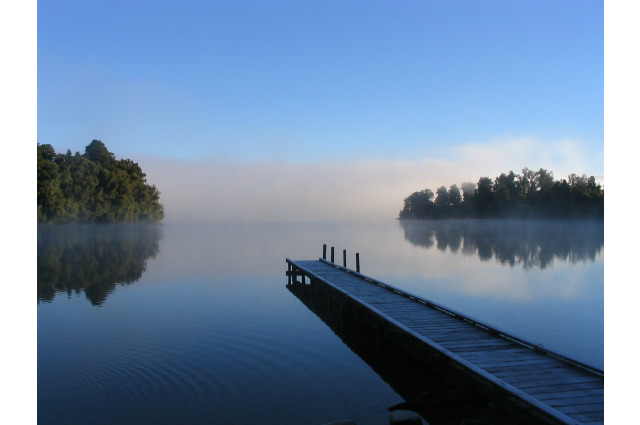 "Lake mapourika NZ" by Richard Palmer, CC BY-SA 3.0 via Wikimedia Commons.
A popular fishing and kayaking destination, Mapourika is the largest lake in New Zealand's Westland Tai Poutini National Park. The lake is also lauded as an incredible spot for bird-watching. Visitors should keep an eye out for many different types of fowl, including the crested grebe, scaup, grey and mallard ducks, white-faced heron, and even the rare black swan.
Lake Garda — Italy
As the largest lake in Italy, Garda is a popular vacation spot for all types of travelers. With a Mediterranean-like climate and a truly majestic surrounding landscape, it's easy to see why this lake is considered among the most spectacular in the world. Nearby you'll find rolling hills, rugged mountains, lush foliage and a rich history of culture all around. 
Lake Ladoga — Russia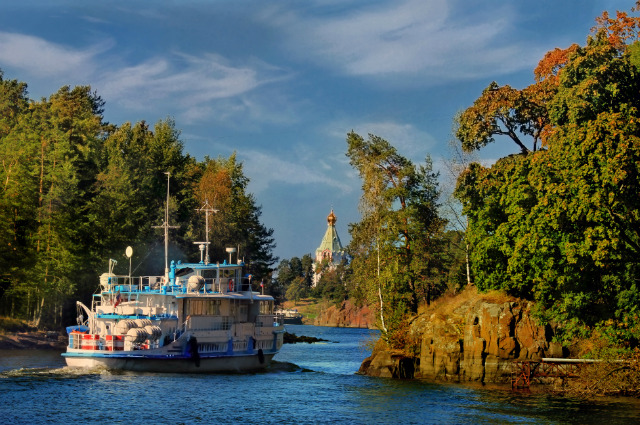 "Ladoga lake and little ship." by Aleksander Kaasik, CC BY-SA 4.0 via Wikimedia Commons
This large Russian lake boasts nearly 1,000 miles of varying shoreline. Some areas are beach-like and sandy, while others are rocky and more rugged. With so many varying surrounding landscapes and cities, Ladoga has many different adventures that cater to all different types of tourists. 
Lake Toba — Indonesia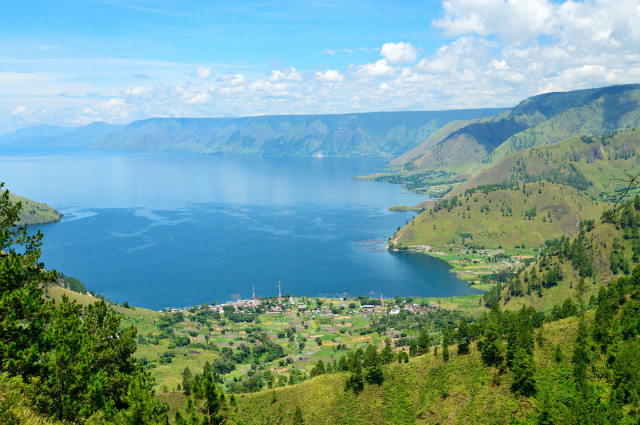 Shutterstock
The largest lake in Indonesia, Lake Toba is said to have formed as a result of the largest volcanic eruption in Earth's history. Among the deepest lakes in the world, Toba is so large that the island at its center is comparable to the size of Singapore. Visitors here are welcome to swim, boat, fish and even water-ski on the lake.
Ullswater — England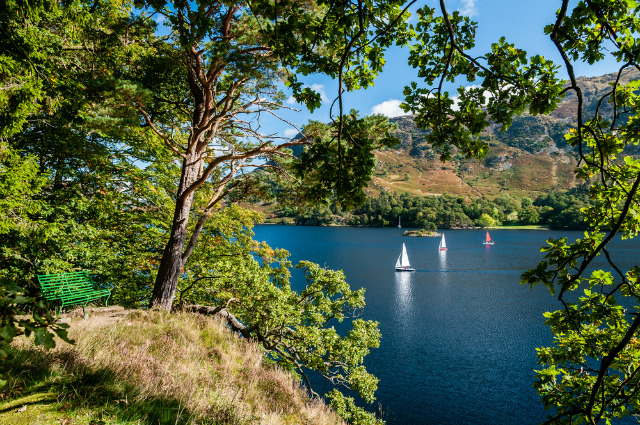 Shutterstock
Of the all the stunning lakes in England's Lake District, Ullswater is frequently regarded as the most beautiful. Of course, that type of judgement is entirely subjective, but with an awe-inspiring backdrop consisting of rolling green hills and flourishing foliage it's not hard to understand why it's so well loved. Many consider it a top-notch vacation destination and the lake is also well-known as a highly-rated spot for sailing.
Oeschinen Lake — Switzerland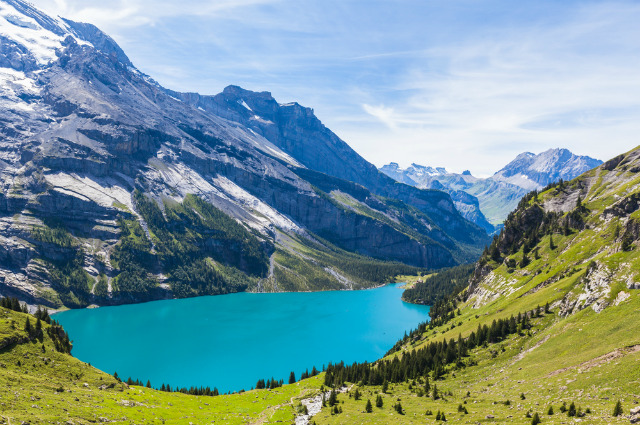 Shutterstock
One of Switzerland's large Alpine lakes, Oeschinen sits at the base of the group of mountains known as Blüemlisalp. Visitors are welcome to swim, row and fish in its crystal clear waters and in the winter ice fishing is popular here, too.