12 Thrilling Adventures In New Zealand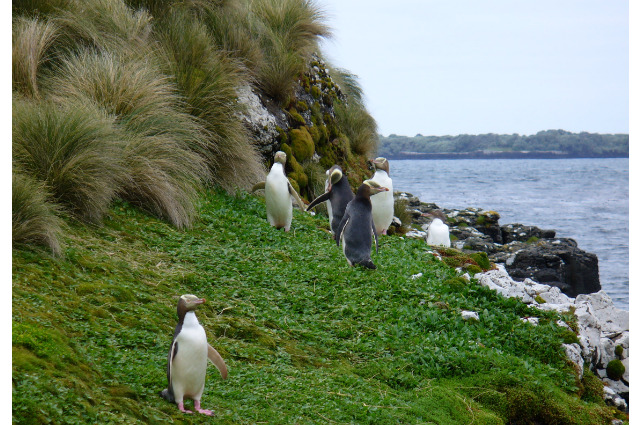 "Yellow-eyed Penguins Auckland Islands". Licensed under CC BY-SA 2.0 via Wikimedia Commons.
12 Thrilling Adventures in New Zealand
Thanks to the fact that New Zealand was one of the last lands settled by humans, it happens to be home to one of the most diverse habitats in the entire world. That, and much of its vast wilderness, preserved as world heritage sites and national parks, has been left entirely unspoiled.
Adventure enthusiasts from around the world visit the unique country's two islands in search of some of the most incredibly thrilling excursions in the world.
From 10 days of rigorous hiking amidst the snow-capped peaks and staggering glaciers of New Zealand's Southern Alps, to utterly magical tours of Waitomo's glow worm caves, these distinct islands offer countless opportunities to embark on exciting excursions — it simply all depends on what type of adventure gets your heart racing most.
Swimming with Wild Dolphins in Kaikoura Bay
"Swimming with the wild dolphins in Kaikoura Bay is an absolute must," says Barbara Banks director of new trip development for Wilderness Travel. "The experience is quite amazing."
Explore Abel Tasman National Park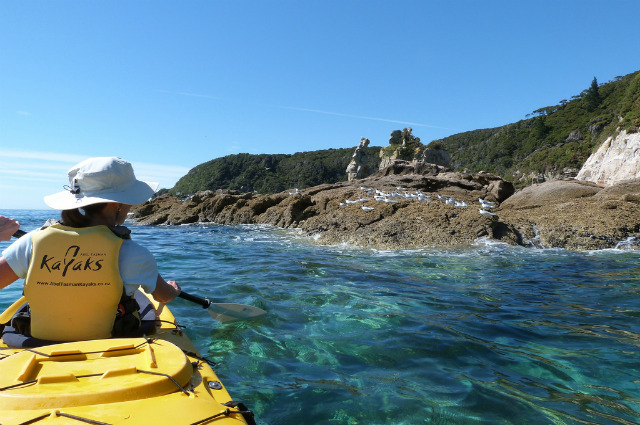 Flickr/leeco CC by 2.0
Arrive by boat at Awaroa Lodge and you'll immediately feel as though "you're out on the fringes," as Banks explained. "The coastlines of Abel Tasman National Park are just begging to be explored by kayak," she said. "The waters are utterly translucent on a clear day. It looks as though the kayaks are suspended in the air."
Hiking the Southern Alps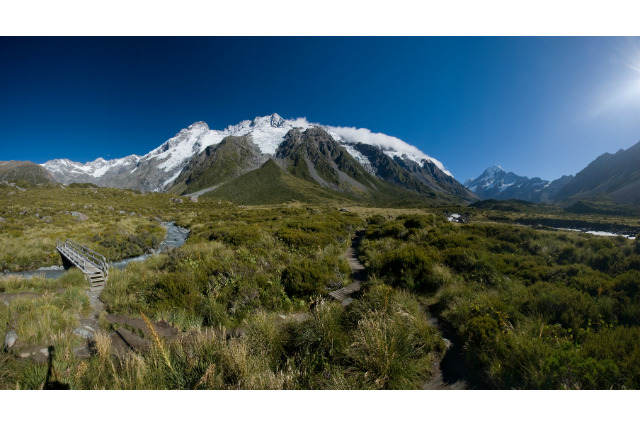 "Hooker Valley Pano MC" by Christian Mehlführer- CC BY 2.5 via Wikimedia Commons.
A challenging 10-day trip, hiking through New Zealand's Southern Alps offers the opportunity to witness, among other stunning landscapes, snow-capped peaks, staggering glaciers and glistening turquoise lakes. This journey with REI combines a perfectly balanced mix of Kiwi "tramping" (as the locals call it), vast wilderness and an understanding of the area's history. You'll summit about five peaks and spend anywhere from three to eight hours a day exploring the South Island's stunning backcountry.
An Overnight Cruise on Milford Sound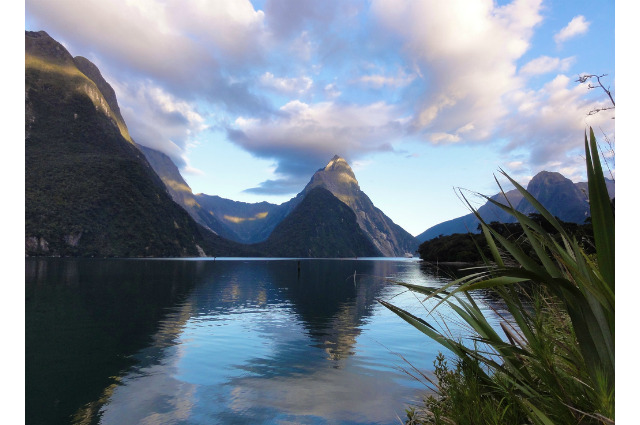 Flickr/wiseleyb CC by 2.0
This adventure, says Banks, allows you to experience the magnificent wonders of a glacier-carved fjord. "You'll cruise by hanging spear waterfalls and watch the sunset from the deck." 
Multi-Day Hike of Hollyford Track
Banks says Hollyford, one of New Zealand's most renowned tracks, will take you up a high ridge for utterly fantastic views. "If you're going during their winter season, there is no better place for heli-skiing," she said.
Exploring the Sub-Antarctic Islands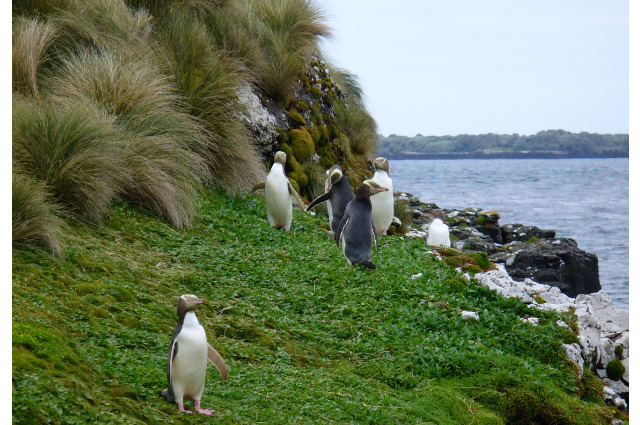 "Yellow-eyed Penguins Auckland Islands" - CC BY-SA 2.0 via Wikimedia Commons.
Wilderness Travel happens to host several trips to New Zealand, one of which tours travelers through the country's Sub-Antarctic Islands. A remarkably biodiverse collection of five island groups, you'll explore fascinating landscapes via nature walks and Zodiac tours and witness various wildlife species, such as the rare yellow-eyed penguin, the intriguing albatross and even a massive, 800-pound sea lion bull. 
See the Southern Constellations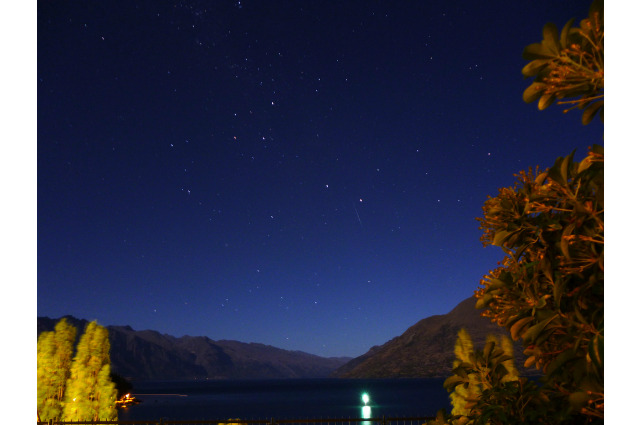 Flickr/psjeremy CC by 2.0
John Z Wetmore, producer of "Perils For Pedestrians" Television, suggests syncing your visit to New Zealand along with the phases of the moon for your best view of the stunning southern constellations. "For dark skies, try to have a couple of nights in the country far from city lights while the moon is new or just a small crescent," he said. "A pair of binoculars will give a great view of the southern Milky Way. Bring a star map to help spot the Southern Cross, the Large and Small Magellanic Clouds, and other objects you can't see from up north."
Skydiving in Wanaka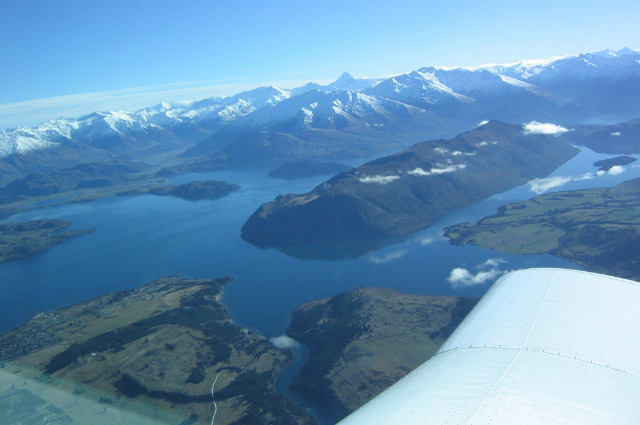 Flickr/philliecasablanca CC by 2.0
Johnny Ward a blogger and full time traveler on a mission to visit every country in the world says sky diving in Wanaka is a staple for thrill seekers visiting New Zealand. "Be sure to pay the extra and get someone to film your dive, it's an amazing memory to look back on in years to come," he said.
Helicopter Ride Over Queenstown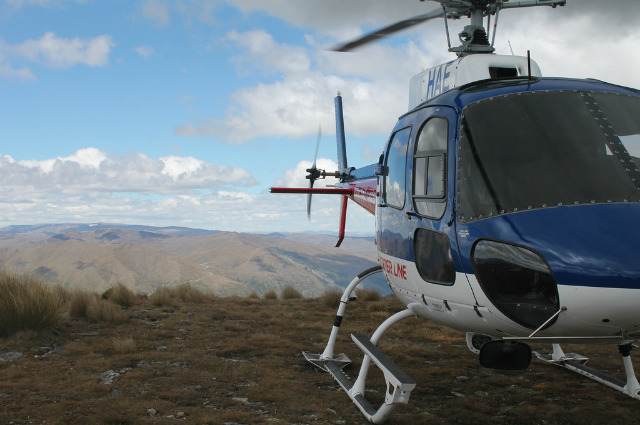 Flickr/skinofstars CC by 2.0
"This was one of my top experiences during my time in New Zealand," Ward said. "Seeing the virgin snow, landing on peaks that have almost never been touched and, of course, the views over stunning Queenstown are unreal. It stretches the budget, but is worth every cent."
Waitomo Caves Glow Worm Tour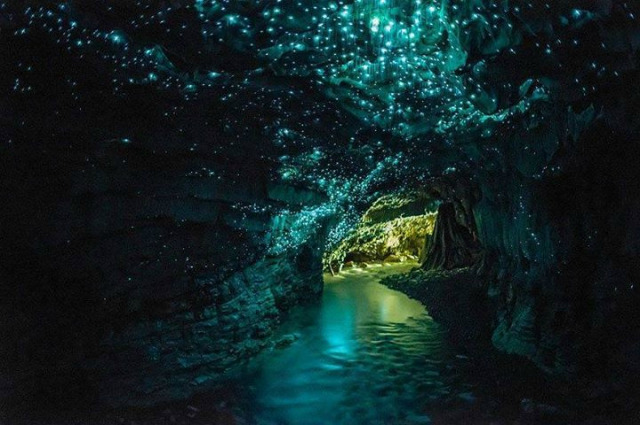 Flickr/2ilorg CC by 2.0
Few natural marvels in the world can compare to an awe-inspiring tour through the glow worm caves in Waitomo. Jennie E. Johnson, an avid traveler and author of "Wake Up Call 911: It's Time To Reduce Your Risk for a Heart Attack and Stroke," said it was a highlight of her trip. "The off-the-beaten-path intimate tour was filmed on 'River Monsters' and other documentaries," she said. "We loved it!"
Bungee Jumping Off the Kawarau Gorge Suspension Bridge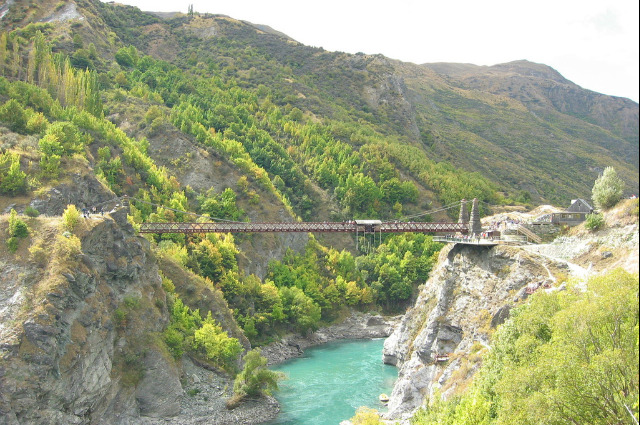 Flickr/robertnyman CC by 2.0
Although it wasn't the world's very first bungee jump site, Queenstown is sometimes referred to as the "birthplace of bungee jumping" thanks to AJ Hackett, a pioneering bungee jumper who now operates a widely successful jumping company on the Kawarau Gorge Suspension Bridge. Known as one of the world's top bungee jump sites, this adventure is a must for New Zealand travelers in search of a huge adrenaline rush.   
Hiking the Tongariro Crossing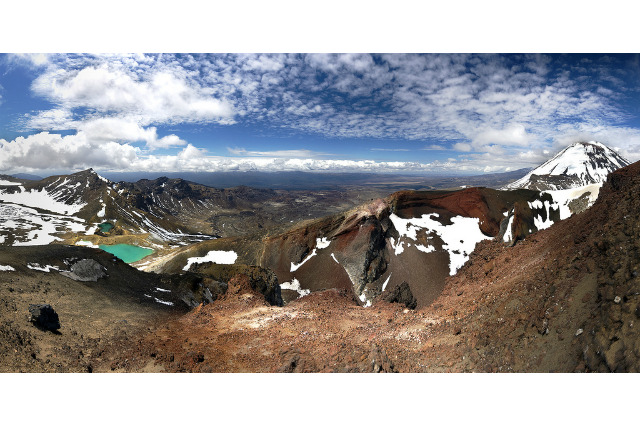 Flickr/jeffpang CC by 2.0
Combining sensationally dramatic scenery and a rich cultural identity, a hike through the Tongariro Alpine Crossing and Tongariro National Park (New Zealand's oldest national park and a world heritage site) is an absolute must for trekkers who love exploring wondrous lands by foot. In fact, the Tongariro Alpine Crossing is widely considered one of the best one-day hikes in all of New Zealand, if not the world.