This Is The Safest Major City In America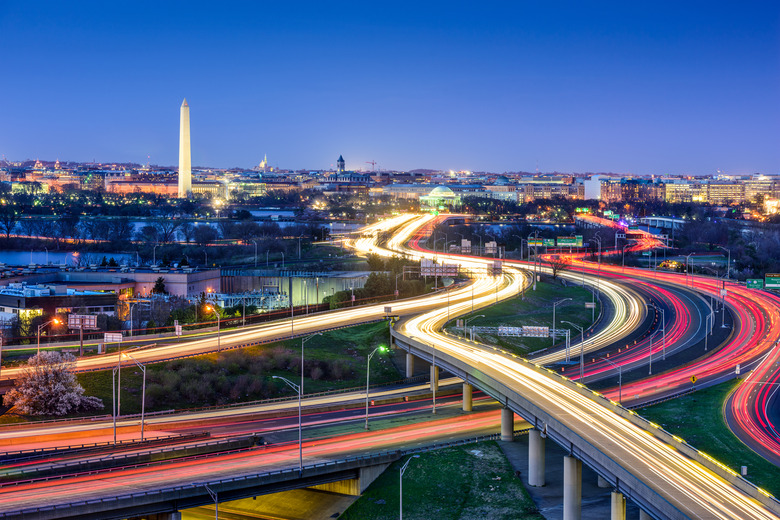 Sean Pavone/Shutterstock
In major cities around the United States, tourists have to take precautions to make sure they're safe from crimes, scams, natural disasters and more during their travels. If you're looking for an American destination that has dining, nightlife and culture and is also safe for tourists, look no further than one of the safest cities in the entire world according to the 2019 Economist Safest Cities Index: Washington, D.C.
When Is the Best Time to Visit Iceland & 49 Other Hot Travel Destinations?
According to the Safest Cities Index, Washington, D.C., is the seventh-safest city in the world thanks to its high marks in digital security, health security, infrastructure security and personal security. The nation's capital has fast, responsive emergency services, secure air transport facilities and a natural hazard monitoring system, among other safety features. According to SafeAround, public transportation and taxis are especially safe in Washington, D.C.
Part of what makes Washington, D.C., so safe is all the extra security measures in place to protect government buildings and officials, national monuments and museums full of priceless artifacts. For example, in 2017, the National Park Service spent $9.4 million to construct a screening center at the Washington Monument that costs $400,000 annually to operate. The United States Capitol Police, who are only tasked with patrolling and protecting the Capitol building and its grounds, is comprised of more than 2,300 officers and civilian employees and has an annual budget of approximately $450 million.
Washington, D.C., is a must-visit destination for history buffs and makes for a great weekend trip or affordable family vacation. Washington, D.C., and another popular U.S. travel destination are among the safest cities in the world.