Reasons To Visit Alaska
Flickr/dhilung
8 (Really Good) Reasons to Visit Alaska
Many travelers would be surprised to find that the Last Frontier is much more than a Canadian-connected land mass with a chilly climate, a whole lot of wildlife and an attention-hungry former governor. The 49th state not only boasts an incredible array of adventurous activities, but also a rich history that colorfully depicts our country's past.
You've never seen mountains like this before.
I know I honed in on this point several times already, but I'll remind you just once more; the views you'll witness while traversing around this state are incomparable to anything you've ever seen. Alaska takes mountainous terrain to an entirely new level; the pointy peaks that go on for miles and miles will leave you feeling inspired and humbled all at once.
Adventure abounds.
Form flightseeing to wildlife watching and dog-sledding to world class fishing, Alaska offers travelers the opportunity to partake in truly unique activities. Some highlights include kayaking excursions in Kenai Fjords National Park, Skagway's quaint and historic frontier-style Main Street and heliskiing adventures in Haines (pictured left).
Wildlife is everywhere.
You might spot a family of otters while waiting for the ferry in Juneau or a bear fishing for salmon as you cast a line on a quest for your own catch. In the Chillkat Valley bald eagles are a common sight to see (in the autumn months the bald eagle population rises to nearly 3,500) and you might also come across humpback wales, harbor seals, porcupines, moose and red foxes, just to name a few of the animals that inhabit the land.
This state has history.
Not that other U.S. states don't, but perhaps the most intriguing part of this state's storied past is the role it played in the Yukon Gold Rush of the late 1800s. The cities of Skagway and Dyea served as ports for gold-rushers on their way to the Klondike region of Canada's Yukon territory. And while Dyea was eventually abandoned, much of the time period's essence can still be experienced by those who pass through Skagway today. 
Salmon.
Not only is Alaska one of the best places in the world to fish for Salmon, but even if you're not into casting your own line you'll at least have plenty of opportunities to enjoy some of the world's freshest tasting salmon while traveling around state.
Destination races.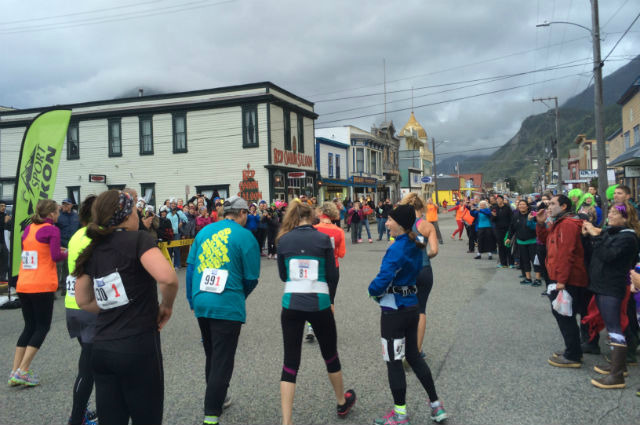 Katie Rosenbrock
Do you like to run? Can't wait for your next destination race? Good news for you: the state of Alaska hosts a handful of road races throughout the year and many of them boast unique themes and courses. Like the Klondike Trail of '98 Road Relay from Skagway to Whitehorse, the Mayor's Midnight Sun Marathon in Anchorage or the Glacier 10K & Mile Run in Juneau. 
Cruise the coastline.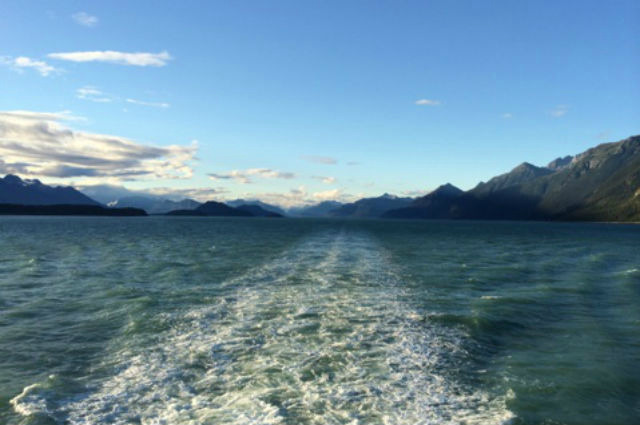 Katie Rosenbrock
Cruising to and through Alaska is a popular way to tour the area. There's no better way to experience the state's stunning coast, and whether you choose to set sail via a cruise-liner trip (which operate May through September) or a short, day-long ferry excursion you're sure to witness unbelievable views more scenic than you could ever imagine.
National parks.
Did you know that Alaska is home to 23 of America's national parks? That includes seven of the 10 largest, like Denali, Glacier Bay, Katmai and Wrangell-St. Elias (the largest of all). And of course the incredible expanse of parkland includes exciting activities for travelers of all types including camping, fishing, outdoor photography, kayaking, mountain climbing and cross-country skiing, just to name a few options.