Rangers' Secrets: Everglades National Park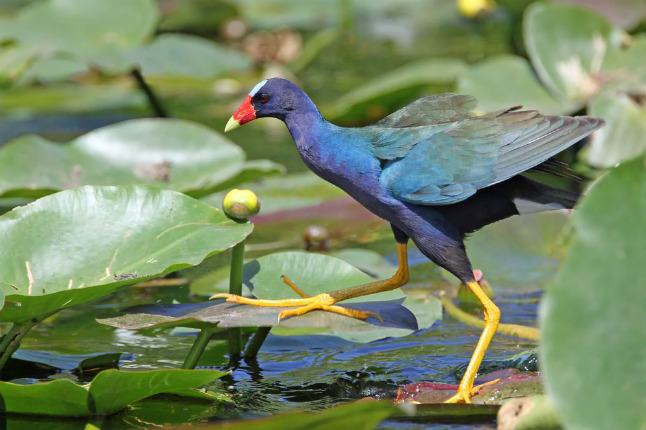 Shutterstock
No one knows national parks better than the park rangers who call them home. This is particularly the case in the Everglades—the third largest national park in the lower 48. A maze of mangroves, swamps, rivers, mud flats and tropical hardwood forests, this wilderness holds many secrets and is home to a unique set of species including crocodiles, American alligators, panthers and West Indian manatees.
Bob Showler is the lead interpretive ranger in the Flamingo District—an area on the southern tip of the park. In a phone interview, Showler shared some of his favorite, less-frequented places.  
For Bird Watching: Old Ingraham Highway
This hiking and biking trail begins close to park headquarters and runs for 11 miles. It's the first mile, however, that Showler finds most interesting. This restoration area is now a beautiful wetland and an ideal spot for birding from November to April.  The spot is overlooked by most tourists, as well as regional birding guides, despite its biological richness.
"I've seen as many as 40 species on a single day," Showler said. He also has seen birds that are hard to find in other places, such as snail kites and limpkins.
For directions to the area, stop at the visitor's center.
For Wildlife: Snake Bight
Rent a canoe or kayak and make your way to Snake Bight, a shallow bay about a mile east of Flamingo. When the tide recedes from this area, large mud flats emerge where many birds go to feed. It's also a great spot to see crocs, manatees, dolphins, sharks, stingrays and huge shallow water fish such as tarpon. But there are logistical challenges, Showler warned. If the tide gets too low, you can have trouble crossing the flats or even get stuck. Showler advises a stop at the Flamingo Visitors Center, where rangers can help you plan your trip around tides and winds.
If you're worried about paddling near alligators and crocodiles, Showler has good news: these reptiles are not as aggressive as species in Africa and Australia. Although attacks are rare, you should still make sure to keep a safe distance.
For Camping: Highland Beach
The 99 miles between Everglades City and Flamingo is known as the Everglades Wilderness Waterway. It's an amazing route to paddle, complete with numerous camping options, including chickies (elevated wooden platforms), ground sites and beach sites. Showler's favorite spot is Highland Beach, located near the middle of the route. It's a pristine, remote location, complete with cabbage palms growing along the beach.
"It's a nice wilderness experience because you don't' see a lot of other people in that part of the park," Showler said. But, he warns, you may still have some unwelcome visitors. Biting midges, also known as no-see-ums, can be a problem around sunrise and sunset. Bug repellent won't keep them away, so make sure your tent has extra-fine mesh netting, also known as a no-see-um net.
For more information, visit the Everglades National Park Website.