A Traveler's Guide To France's National Parks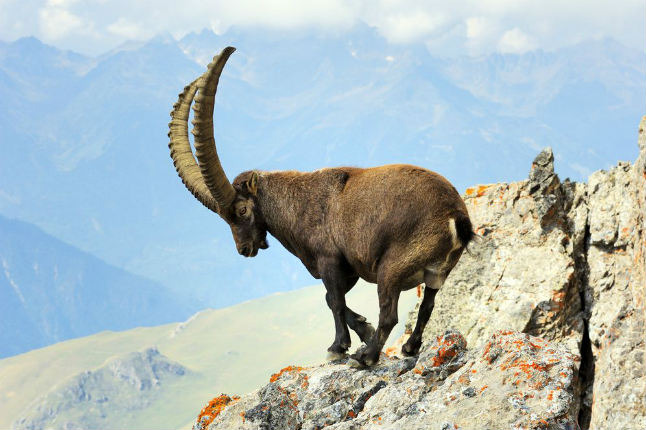 Shutterstock
While no trip to France is complete without a wine tour of Burgundy, crepes on a Parisian avenue and a sampling of regional cheeses, few people ever take the time to explore the country's wilderness. Not only can a journey to one of the national parks be a breath of fresh air, hiking can be a great way to work off that boeuf bourguignon.
The national park system in France includes ten protected areas. While seven are located within the country, three others are found in overseas departments. The areas are managed by the French agency Parcs Nationaux de France and cover a total of 3,537 square miles. They draw more than seven million visitors each year.
Here's a quick rundown on each park:
Vanoise National Park
Established: July 6, 1963
Total Area: 483 square miles
Location: Vanoise National Park sits between the Tarentaise and Maurienne valleys in the Savoie region of the French Alps.
What to do: This area is great for hiking, mountaineering and wildlife spotting. The park is known for its Alpine ibex (above) and chamois, however it's also home to alpine marmot, Eurasian Lynx, Mountain Hare and Stoat populations. You can also spot birds such as the Bearded Vulture, Golden Eagle and Black Grouse.
Écrins National Park
Established: March 27, 1973
Total Area: 354 square miles
Location: The park is located in a mountainous region of the Dauphine Alps in south-eastern France.
What to do: Backpackers delight in this park, with its hundreds of miles of well-marked trails and network of alpine huts. The area also attracts many climbers with its sport, multi-pitch, ice, and alpine routes, as well as bouldering.
Port-Cros National Park
Established: December 14, 1963
Total Area: 3 square miles
Location: This protected area sits on the Mediterranean island of Port-Cros, east of Toulon.
What to do: On this island, you can hike for miles in complete solitude. If you're looking for more adventure, charter a boat to visit the area's well-known scuba diving spots that include numerous sunken ships.
Pyrénées National Park
Established: March 23, 1967
Total Area: 176 square miles
Location: Pyrénées National Park is in the French departments of Hautes-Pyrenees and Pyrenees-Atlantiques, along the border of France and Spain.
What to do: Meet the locals in the park's 86 mountains villages. About 40,000 people call this area home and keep a traditional mountain life, complete with shepherding. Plenty of hiking and mountaineering can also be done in this park, with elevations that range from 3,478-10,820 feet. Mont Perdu—the third highest mountain in the Pyrenees—and numerous routes on the Vignemale Massif will keep you busy.
Cévennes National Park
Established: September 2, 1970
Total Area: 353 square miles
Location: This national park is located in southern France in the Cévennes mountains.
What to do: Kayak, canoe or climb the Tarn gorge, or visit the park's three famous caves: Aven Armand, Dargilan, and Bramabiau. In the spring and summer, you can spot slipper orchids, lilies and wild daffodils.
Mercantour National Park
Established: August 18, 1979
Total Area: 264 square miles
Location: The park comprises seven valleys in the Alpes-Maritimes and Alpes-de-Haute-Provence.
What to do: Explore the many paths and villages in the region. Chamois—a goat-antelope species—are easy to spot and the famous edelweiss bloom in the spring.
Calanques National Park
Established: April 18, 2012
Total Area: 201 square miles
Location:  Calanques National Park lies along the coast of southeastern France near Marseille.
What to do:  Climb the massive, limestone formations or hike the rugged seaside cliffs. While you're in the area, make sure to check out the prehistoric cave drawings.