The Coldest NFL Game Ever Was -59 Degrees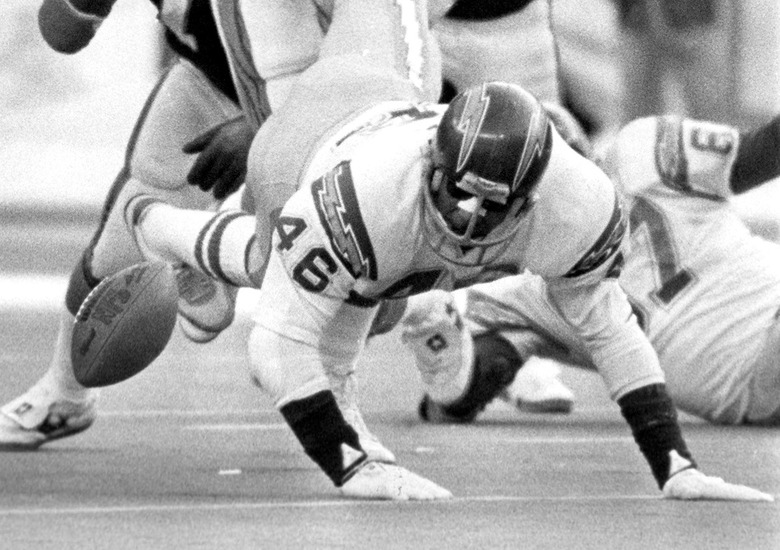 Bruce Bennett/Getty Images
Almost 40 years ago, the San Diego Chargers and the Cincinnati Bengals took the field on Jan. 10, 1982, at Cincinnati's Riverfront Stadium to crown an AFC champion. This game has gone down in NFL history as "the Freezer Bowl" because the game-time temperature was absolutely frigid. Thermometers read -9 degrees F, but this chill was exacerbated by 35 mph winds that brought the wind chill down to -59 F. Modern wind chill calculations have brought this number up to a balmy -38, but the cold was no less devastating to play in. 
Want to Predict the Weather? Look Out For These 17 Signs
Each team had heated benches on their sidelines, and though some played with earmuffs or extra socks and layers, many athletes played without. Neither quarterback wore gloves. Chargers quarterback Dan Fouts had icicles form in his beard.  
The Bengals' offensive line chose not to wear anything extra on their arms, rubbing Vaseline on them instead to try to curb numbness from the cold. Chargers special teams player Hank Bauer's feet were so cold that when he put them in the heated bench slots to warm them up, he couldn't feel the soles of his shoes melting.
Bengals QB Ken Anderson got frostbite on his right ear, while Fouts, Chargers tight end Kellen Winslow and other players suffered frostbite in their fingers and toes. 
These subzero temperatures made the field and the ball itself rock-hard, which also lead to injuries. Bengals kicker Jim Breech had bruises on the top of his foot from kicking two field goals. While both teams struggled in the weather, the Bengals ultimately won 27-7.
The 1981 AFC championship game is just one of the many occasions when professional athletes have endured wildly cold, hot, windy or rainy conditions. Here are 44 more of the most extreme weather conditions pro athletes have endured.