The Absolute Best Beaches For Summer Camping In The US Gallery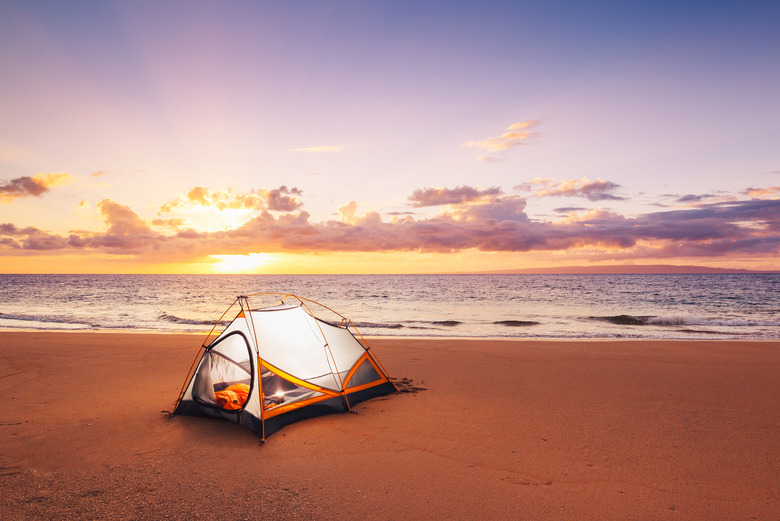 Dreamstime
Start your summer out right by camping under the stars with the soft woosh of waves behind you. Whether you're in a tent, an RV, a cabin, or just your sleeping bag, you can't go wrong by spending your time camping out on the sands of these amazing U.S. beaches across the nation.
The Active Times has selected these beaches as the best, for their popularity, overwhelming natural beauty, and things to do. All of these areas are protected, so you know you're getting a clean beach with tons of flourishing flora, fauna, and animal populations as well as a safe place to camp, some of which come with amenities. They are also all over the country, so no matter where you are, or if you're planning a road trip — they're going to be fairly accessible whether you live near Hawaii, Florida, Wisconsin, or anywhere in between.
Anastasia State Park, Florida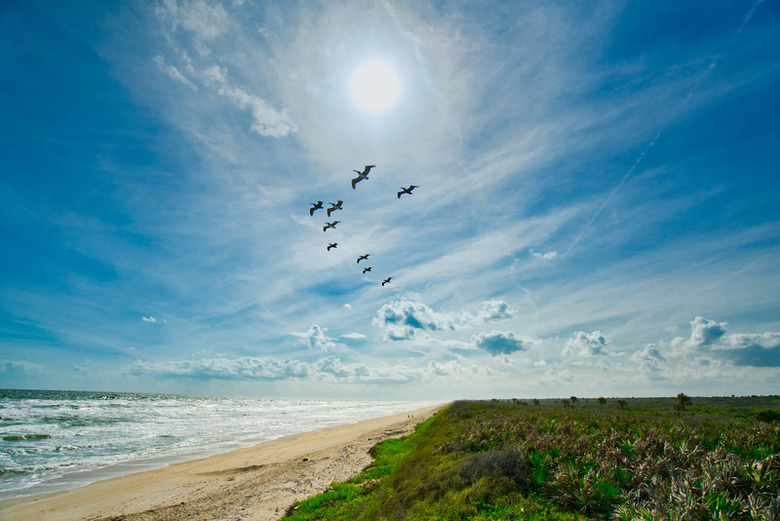 Dreamstime
This year-round campground is located in historic St. Augustine, Florida. We already know that Florida has some of the most amazing beaches — now imagine camping out overnight on one of them. There are tons of campground sites to choose from, many of which provide accessible swimming, boating, nature trails, picnic areas, fishing, canoeing, and kayaking opportunities.
Apostle Islands National Lakeshore, Wisconsin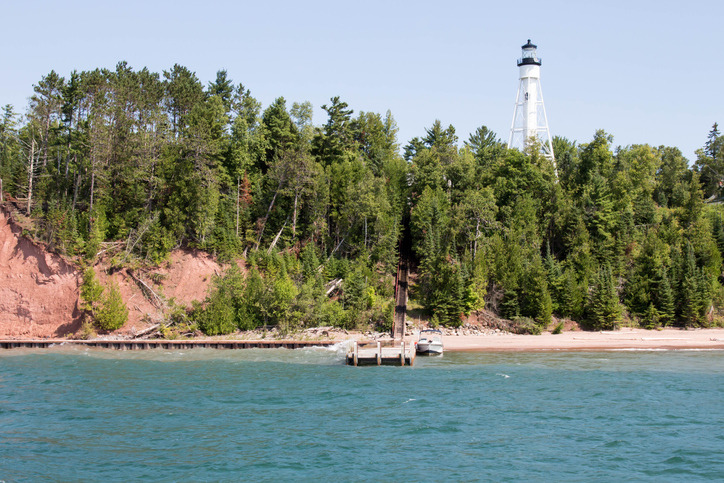 Dreamstime
Twelve miles of mainland and 21 keys make up the Apostle Islands National Lakeshore. Gorgeous Lake Superior provides a sparkling water backdrop for visitors who come from far and wide to kayak, boat, fish, swim, camp, and explore the islands' lighthouses during Wisconsin's warm summer weather. Guests can go diving in the clean, clear lake water and discover underwater rock formations and even shipwrecks!
Bahia Honda State Park, Florida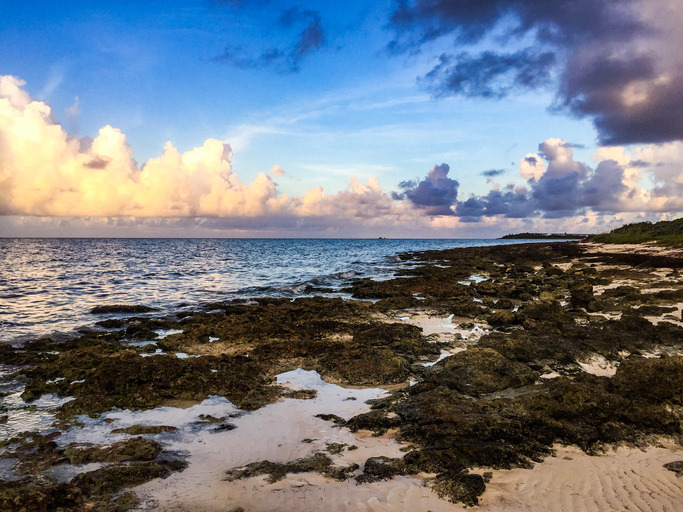 Dreamstime
Located in Bahia Honda Key, Florida, this incredible state park is home to three camping areas, which provide campsites for both RV and tent campers. Enjoy swimming, snorkeling, kayaking, boating, and tons of wildlife viewing. If you feel like "glamping" or "glam camping," vacation cabins are also available within the park, all of which are equipped with kitchen appliances, utensils and linens, while others have central heating and cooling, a full bath and a kitchen/dining room, according to Florida State Parks.
Cape Hatteras National Seashore, North Carolina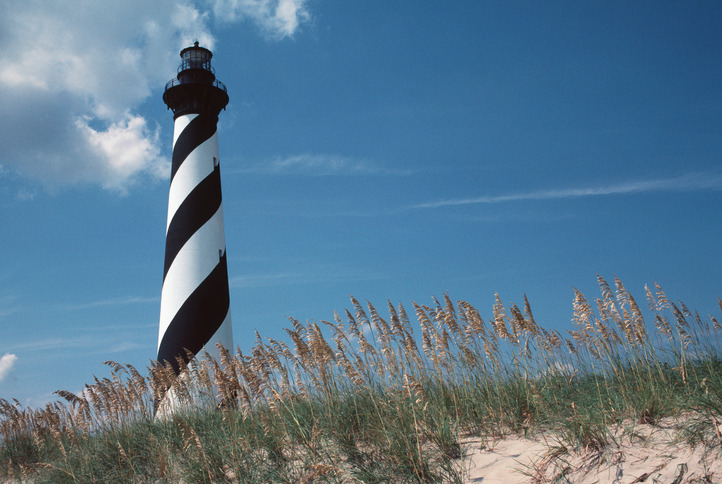 Dreamstime
Cape Hatteras National Seashore has four campgrounds within the park — Oregon Inlet, Cape Point, Frisco and Ocracoke. Each of which has tent, motor home and trailer sites. Enjoy the beautiful beach by swimming and kayaking, then climb the Cape Hatteras Lighthouse for a spectacular view.
Catalina Island, California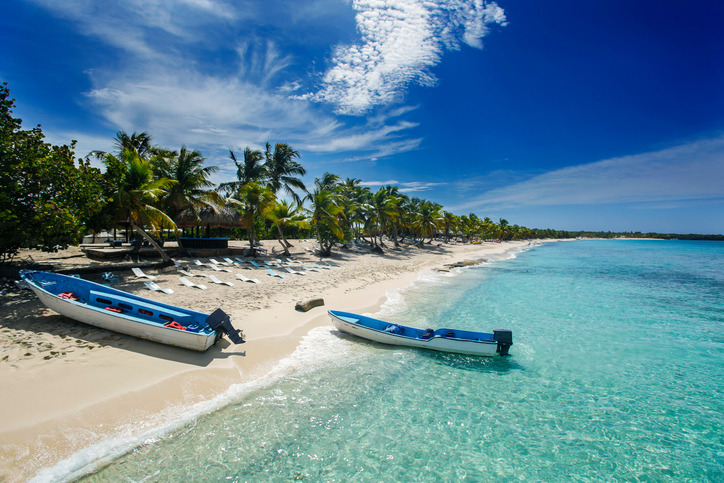 istockphoto.com
Catalina Island is one of the best beaches in California, and for good reason; they have incredible scenic views and camping opportunities. Camp out in Brisa del Mar, a group camping site that is located right on the beach in the Two Harbors Campground. It's the perfect site for snorkeling, fishing and kayaking.
Garden Key Campground, Dry Tortugas National Park, Florida
The desert-island digs on Garden Key are the definition of "primitive." You have to bring everything you'll need during your stay, including your own freshwater. The wild surroundings are reachable only by ferry, seaplane or private boat from Key West, some 70 miles away. Located in the shadow of 19th-century Fort Jefferson, the 10 beach campsites offer uninterrupted access to the park's famed coral reefs, with amazing snorkeling opportunities.
Horseneck Beach State Reservation, Massachusetts
Horseneck Beach State Reservation is spread across approximately 600 acres of barrier beach and salt marsh. The regular camping season is from mid-May through mid-October, according to Mass.gov. Take up a new water activity and try wind surfing, or go birdwatching in this premier birding location in New England.
Kalaloch Campground, Olympic National Park, Washington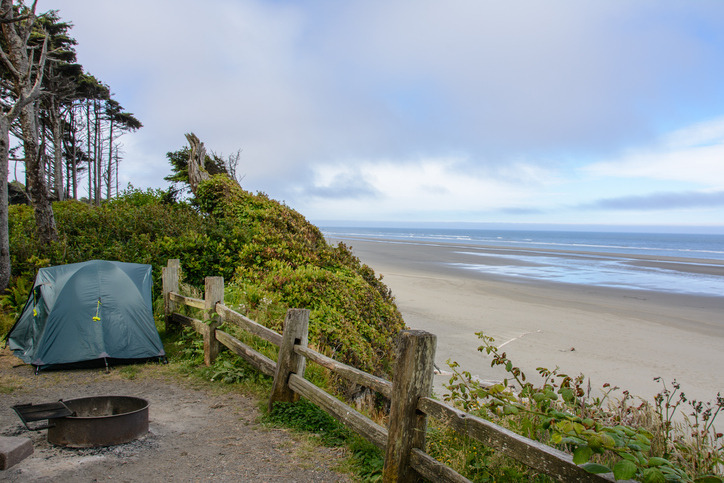 Dreamstime
Perched among spruce trees on a bluff overlooking the Pacific coast, the 175-site Kalaloch Campground is the perfect vantage point from which to enjoy the Olympic Peninsula's wildlife-rich southwestern coast. Be sure to follow the trails or stairs that lead 40 feet down to the beach, where you can explore the tide pools brimming with anemones, crabs, starfish, and sea urchins.
Manzanita Lake Campground, Lassen Volcanic National Park, California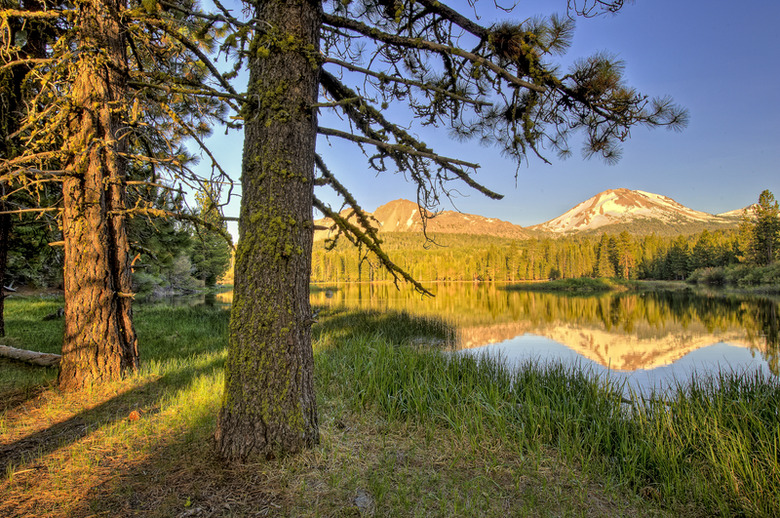 istockphoto.com
As its name conveniently notes, this campground sits next to Manzanita Lake, which means campers are presented with plenty of opportunities for swimming, fishing, kayaking, and a host of other water sports. With an elevation of almost 6,000 feet, the grounds are known for featuring cool summertime temperatures.
Mustang Island State Park, Texas
Choose your own adventure at Mustang Island State Park with two different types of campsites to choose from: primitive (drive–up) campsites and campsites with water and electric. However, if you are looking to camp right on the beach, you will want to stay on a primitive campsite. According to Texas Parks & Wildlife, ground fires are allowed, but swim at your own risk in the Gulf of Mexico, because there are no lifeguards.
Padre Island National Seashore, Texas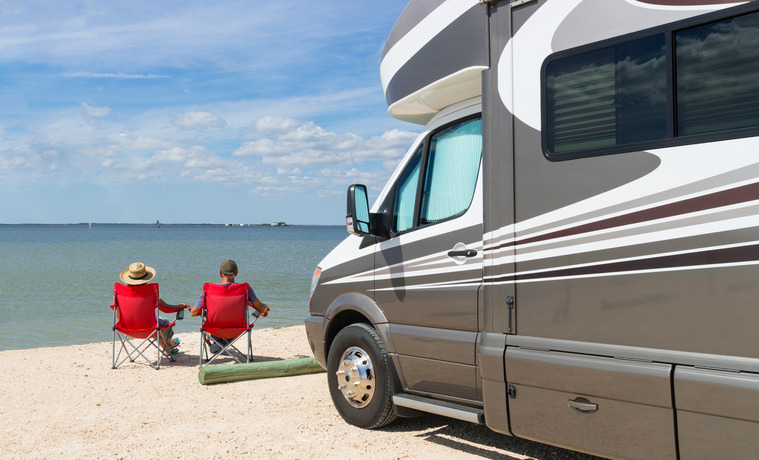 istockphoto.com
Padre Island National Seashore is perfect for the summer adventurer. This remote park is one of the longest stretches of undeveloped barrier islands on the planet and full of wildlife. People come to see the sea turtles hatch, go camping, or go canoeing, fishing, and more on this protected Texas land.
Santa Monica Mountains National Recreation Area, California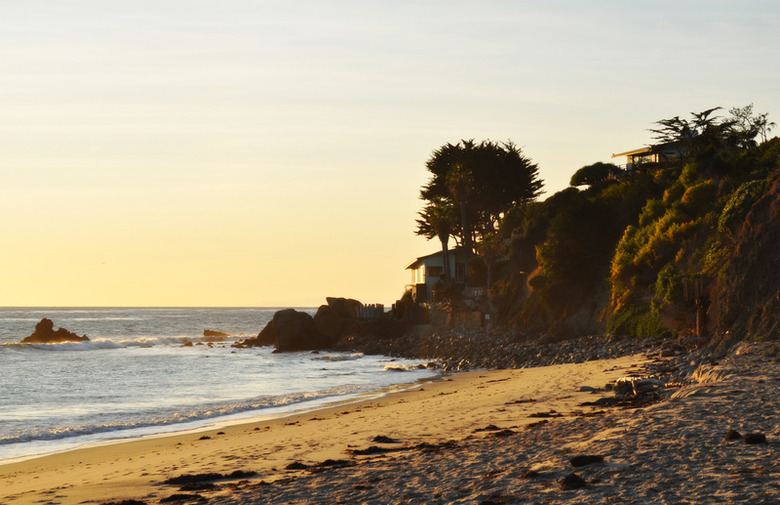 istockphoto.com
LA's best kept secret is the Santa Monica Mountains National Recreation Area. It's not flashy like Runyon Canyon or busy like Venice Beach, but these sandy shores are perfect for every summer activity. Visitors like to run, work out, sunbathe, picnic, and even rock climb in this area. This beach is also frequently used in TV commercials, shows, and movies, most notably One Direction's music video for "What Makes You Beautiful." Its unique beauty also makes it a perfect spot to pitch tent and camp. The sunrises and sunsets are particularly stunning.
Siuslaw National Forest, Oregon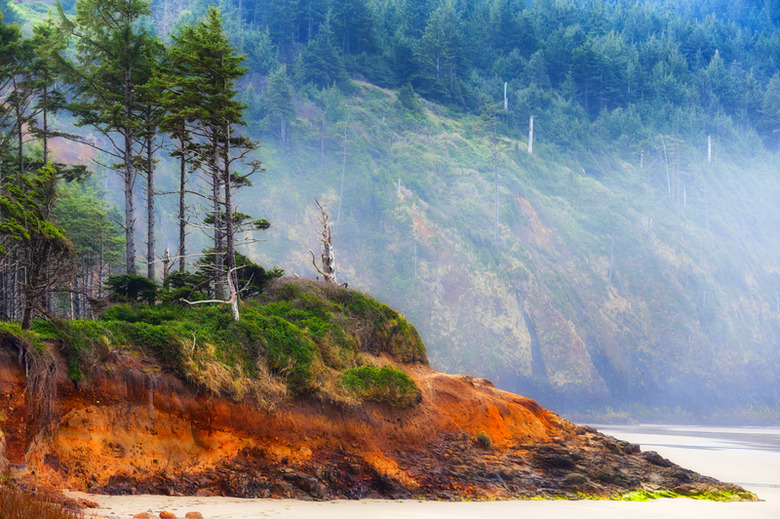 istockphoto.com
The Siuslaw National Forest has approximately 40 developed campgrounds. Camp out at the Cape Perpetua Campground for numerous recreational opportunities. First and foremost, enjoy the beautiful beach, but also embark on hiking trails that lead to the giant spruce trees and tidepools. Reservations are accepted from mid-May through Labor Day.
Wai'anapanapa State Park, Hawaii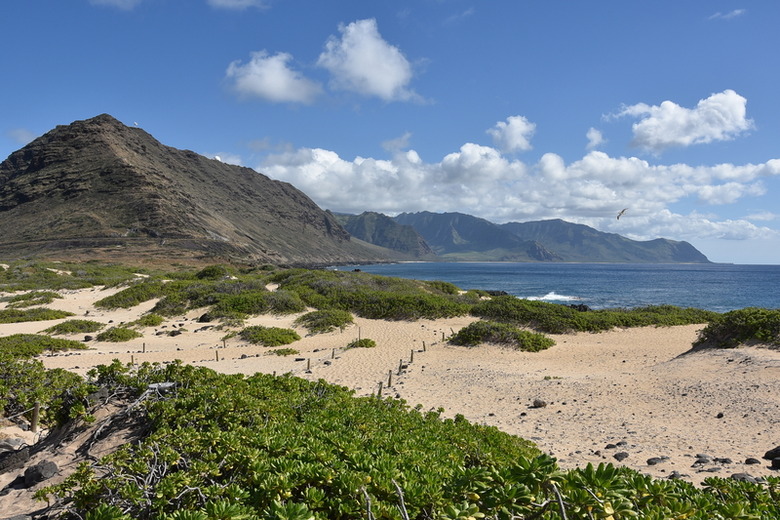 Dreamstime
There are tons of things to do in Wai'anapanapa State Park, but one of the most popular is beachside camping. One of the most popular camping areas in Maui, Wai'anapanapa has it all, from shore fishing, to hiking trails, a stunning black sand beach, lava tube caves, natural blow holes and sea stacks.