48 Hours In Jackson Hole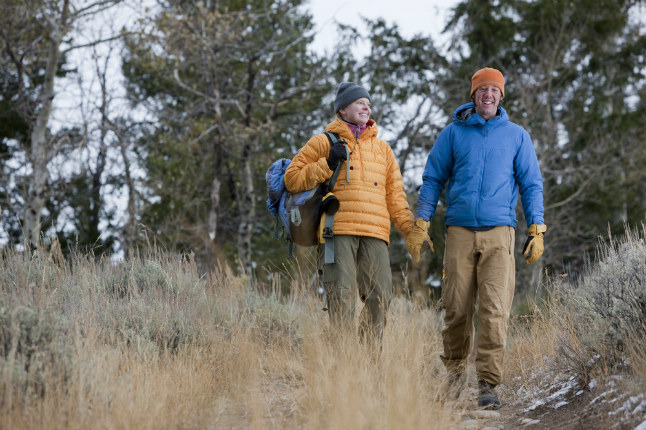 Shutterstock
Set amid the Teton Range, Jackson Hole is a major destination for adventurers and sightseers alike. With its proximity to National parks like Grand Teton and Yellowstone, access to the National Elk Refuge and it's placement among practically endless public lands, there's no shortage of trails, waters and wildlife to discover; and with direct flights from more major cities than ever before, now is the time to visit.
While a visit in the winter will put you at the base of one of the best ski resorts in North America, there's plenty to do during other seasons as well. We got in touch with the experts at Jackson Hole Central Reservations to find out about the best of Jackson Hole in the spring.
Day 1
Jackson Hole Wildlife Safaris – Grand Teton Full Day Safari
This wildlife tour focuses on the animals, geology, and natural history of Grand Teton National Park. With a small group, an expert guide and the wilderness of the Grand Tetons it will be an unforgettable experience. Your first destination will be Antelope Flats and Mormon Row where you'll look for the growing Bison (Buffalo) and Pronghorn (Antelope) herds that will call this area home for the summer and the journey will only get more wild from there.
Day 2
10 a.m. — Jackson Hole Shooting Experience
Firearm selection, up to 400 shots, paper and metal targets, eye and electronic hearing protection, private instruction, range fees, drinks, snacks, course set-up & clean-up are included in all experiences. With 16 experienced coaches, each enthusiastic to share their passion for shooting, Jackson Hole Shooting Experience provides one of the most unique activities in the area.  Offering experiences for the beginner and experienced shooter alike, regardless of your experience or skill level, you'll receive a customized shooting experience that is both fun and educational.  Enjoy a fun and safe shooting opportunity in the heart of Jackson Hole.
2 p.m. — Wildlife Art Museum
With a collection of over 5,000 catalogued works of art, the museum strives to strengthen humanity's relationship with nature through its collections, exhibitions, research, educational programs and publications. The beautiful building that houses the museum is located on a butte overlooking the 20,000-acre National Elk Refuge and is on route to Grand Teton National and Yellowstone National Parks. Wander the exhibits and gain a new understanding of wildlife and the nature that surrounds Jackson Hole.