15 Cities You Need To See In Your Lifetime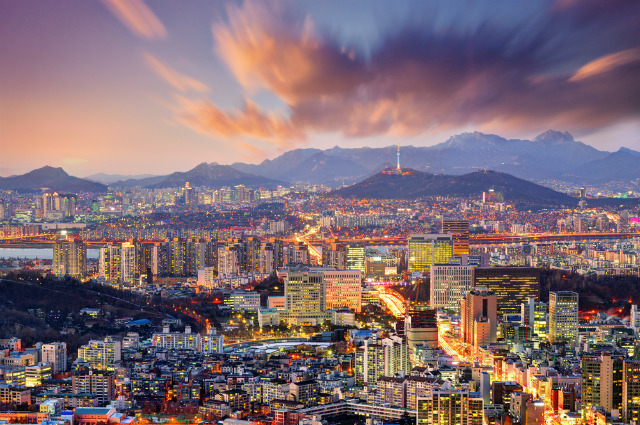 Shutterstock
The Cities You Need to See in Your Lifetime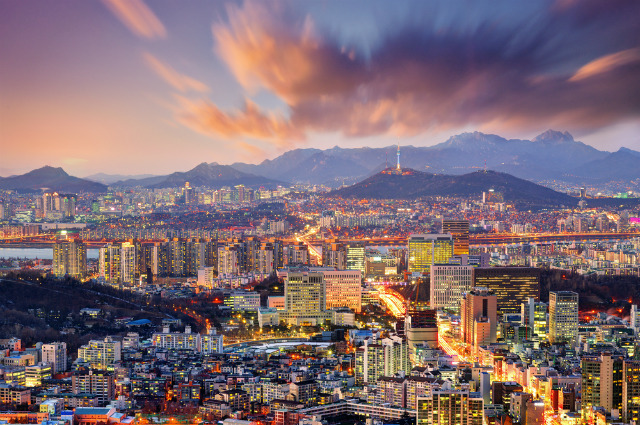 Shutterstock
Cities offer their own form of adventure—and some even satisfy the most active outdoor enthusiasts—so we decided to honor and highlight the 15 cities you should absolutely see in your lifetime.
Among the many criteria, cities were judged on access to outdoor adventure, greenspace (or preserved land), general aesthetic, culinary chops, nightlife, art scene and friendliness of locals (which played a small part in the rankings). The chosen cities were picked from around the globe and, hopefully, offer a small sampling of the diversity that's out there.
From South Carolina to South Africa, these are the 15 cities you need to see in your lifetime.
Rio De Janeiro, Brazil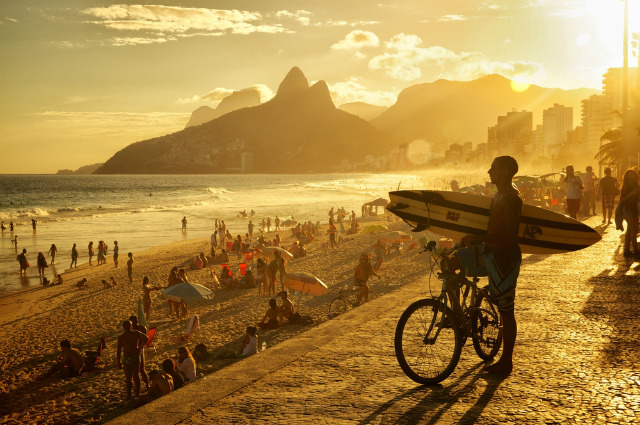 Jefferson Bernardes / Shutterstock
Surrounded by towering peaks, lush rain forest and beautiful beaches, Rio is not your typical city. Instead, it's an adventurer's paradise where spontaneity rules. Whatever your preference in adventure, be it outdoor exploration, samba celebrations, football matches or something you have yet to discover, you're sure to fall in love with Rio in one way or another. Join in on a celebration in the neighborhood of Lapa, see wildlife like monkeys and lounge on the beaches that have been recognized as some of the best in the world.
Charleston, S.C.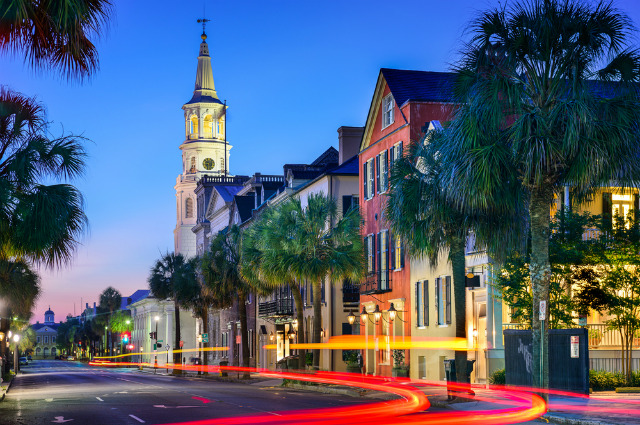 Shutterstock
The city where the Civil War began undoubtedly tops the list of must-see places for American history buffs, but the historic charms of Charleston don't stop there. Regularly ranking as a top travel destination, this city has a reputation for culinary excellence, religious expression and friendly locals. Wander the cobblestone streets, lined with buildings that date back to the 1700s, and stop into one of the many incredible restaurants that serve southern fare with a modern flare. Round out your visit with a trip to Fort Sumter, a bike ride over the Arthur Ravenel Jr. Bridge and a round of golf at one of the 20-plus courses in the area.
Siem Reap, Cambodia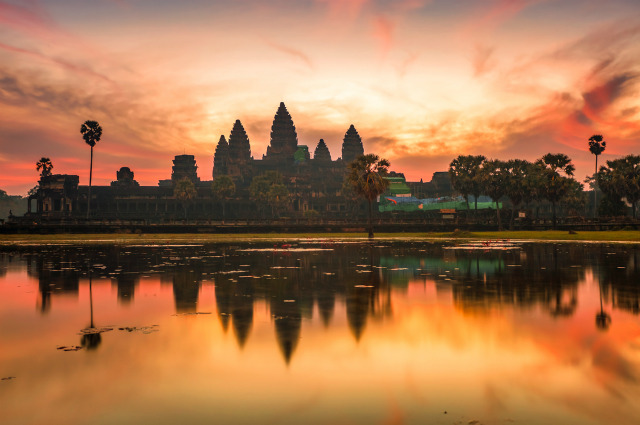 Shutterstock
A city in the midst of change, Siem Reap is working to strike a balance between ancient traditions and modern amenities. The city is a well-known gateway for tourists and backpackers looking to explore ancient temples in Angkor Wat and Angkor Thom, but it's more than a simple jumping off point. Tour the city on bike or horseback, sample traditional Cambodian dishes and visit one of the many luxury spas for a relaxing afternoon.
Florence, Italy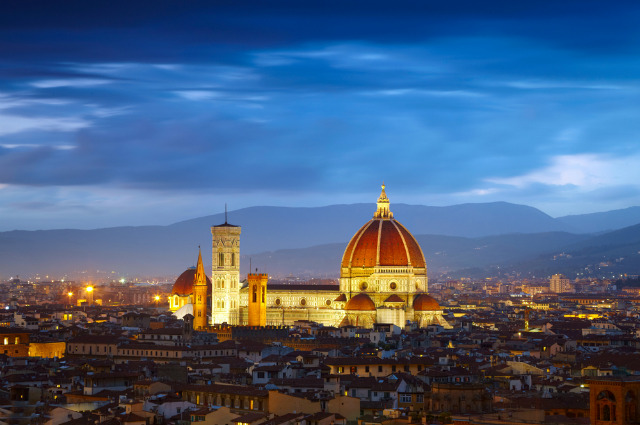 Shutterstock
Best known as the "Cradle of the Renaissance," Florence is a city steeped in romance, overflowing with fashion, art and fine wine. The city may be on the smaller side but there is no shortage of cultural and culinary gems to discover, as such travelers find themselves revisiting the city. On your visit make time to stop into a local theatre, visit the infamous Duomo and relax with a glass of wine in one of the many iconic wine bars. 
New Orleans, Louisiana
There's a lot that comes to mind upon mention of New Orleans—Jazz music, parades, the French Quarter—but one characteristic stands out above the rest: resilience. Just 15 years ago the city was bombarded by Hurricane Katrina and the rebuilding process has become an integral part of the city's story. Today the city is better than ever and well worth a visit. Be sure to get your fill of the one-of-a-kind cuisine and stroll the main strip, but remember to stray from Bourbon Street to see other sights—like City Park. 
Cape Town, South Africa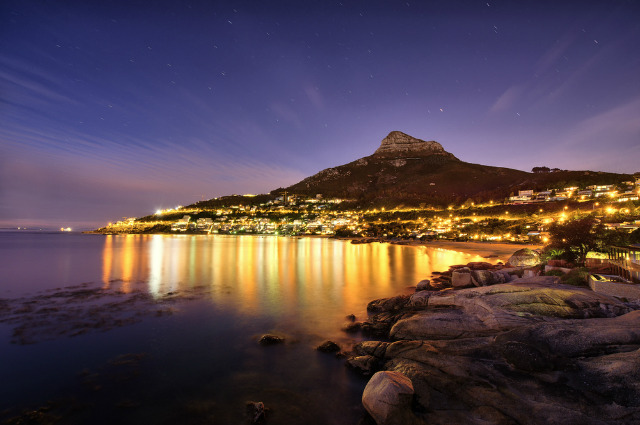 Shutterstock
The "Mother City" of South Africa, Cape Town is easily a must-visit city—its importance to the region, natural beauty and extreme diversity should plant the city firmly on every traveler's list. Table Mountain National Park is the most popular outdoor adventure in the area, but this coastal city also offers everything from stand-up paddleboarding to skydiving. When it comes to culture, the city's many museums, galleries and architecture delight even the most selective visitors. 
Lisbon, Portugal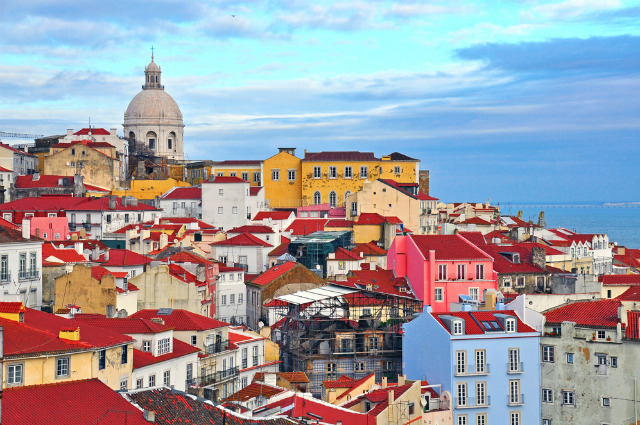 Shutterstock
Home to monuments, museums, cathedrals—all the typical marks of a major city, the capital city of Portugal is unlike any other capital in the world. Lisbon features intricate works of street art, but is also home to incredible galleries; ancient alleyways lead you past old pastel-colored homes, while new office buildings sit not far away and beautiful beaches aren't far off, either. Visit Lisbon to get a sense of this one-of-a-kind capital and let the brightly-colored cityscape steal your heart.
Budapest, Hungary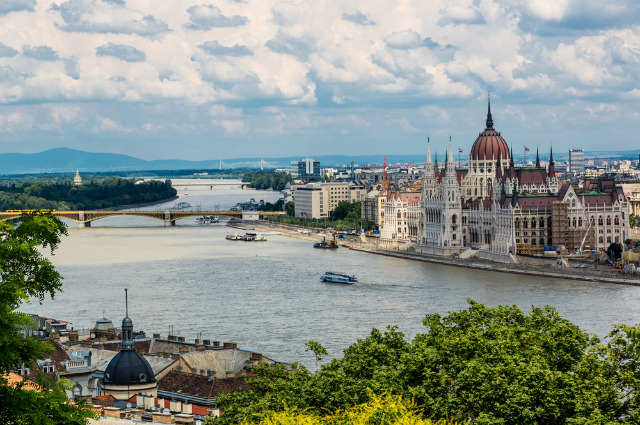 Shutterstock
The capital city of Hungary, Budapest is a place of great importance that manages to put forth beauty and a sense of youthfulness despite its age. Bisected by the Danube River, the city is a place where music and art thrive and history is ever-present—in fact, it's often called the "Paris of the East." Visit to soak in the hot spring baths, take in religious architecture and gain an appreciation for classical music.
Seoul, South Korea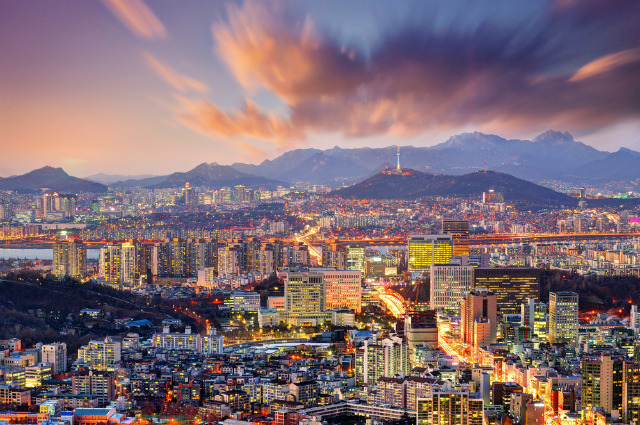 Shutterstock
Set between four guardian mountains, Seoul is a soulful city with a pulse that's almost palpable. The city is a round-the-clock wonder, a haven for food-lovers and site full of history and stunning architecture. Should you care to venture out and explore more of South Korea, the public transit system is efficient and visiting the North Korea/ South Korea border, the international port Incheon or World Heritage sites at Suwon is well worth the effort.
New York, N.Y.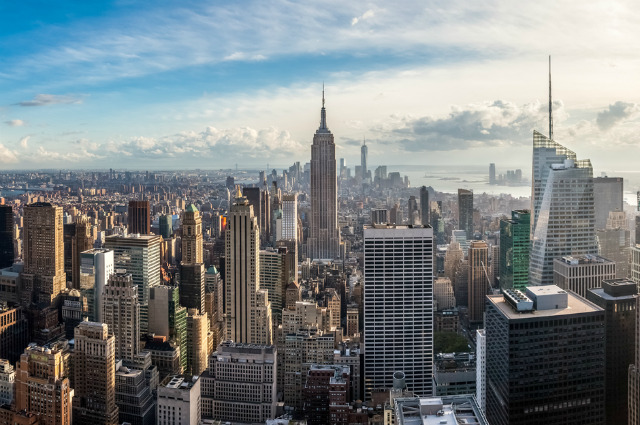 Shutterstock
The Big Apple—a city of both intense business and over-the-top play—has always been difficult to accurately and completely describe. With five boroughs and hundreds of unique neighborhoods, each traveler that visits will undoubtedly have a different experience than the one that passed through just before. From food to art (and everything between), the city caters to all tastes and truly has something for everyone. On your initial visit, feel free to see the popular sights, but be sure to either return for a more immersive visit or take a day to get lost in a foreign neighborhood.
Buenos Aires, Argentina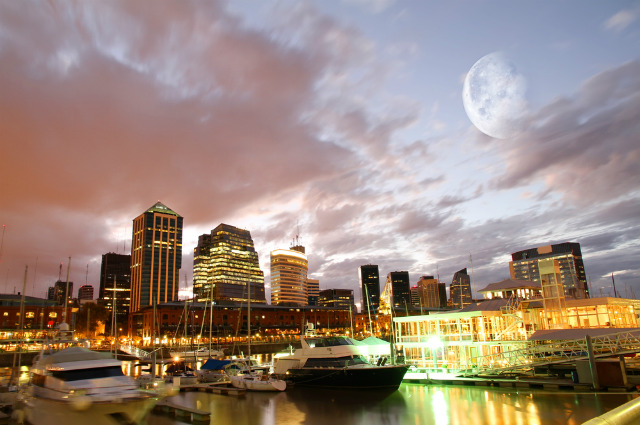 Shutterstock
This Latin American hub is full of energy, adventure and exceptional beauty—and as one of the biggest cities in South America, Buenos Aires offers plenty of options. Don't leave the city without seeing a tango show, window shopping the boutiques in Palermo Viejo and cutting into a juicy steak. 
Kyoto, Japan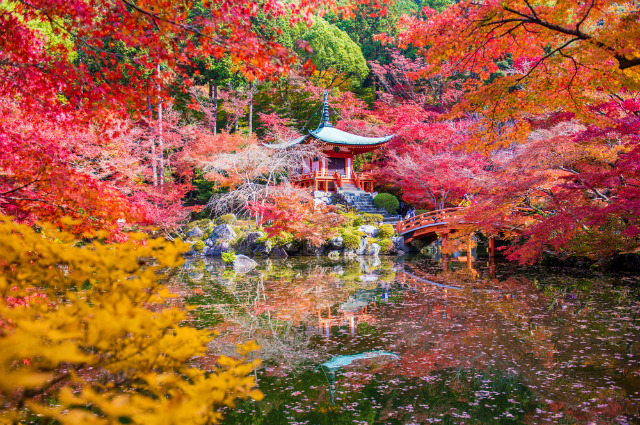 Shutterstock
Once the imperial capital of Japan, Kyoto is easily one of the best places to get in touch with traditional culture, while experiencing unrivaled beauty in every sense. From the many gardens to the remarkable ancient architecture, Kyoto's unique magnificence is unrivaled. Make it a priority to visit some of the Buddhist temples, enjoy fantastic multi-course food and take the time to wander in local gardens. Hikers visiting Kyoto will find their place among the mountains surrounding the city and cyclists will find a haven too.
Barcelona, Spain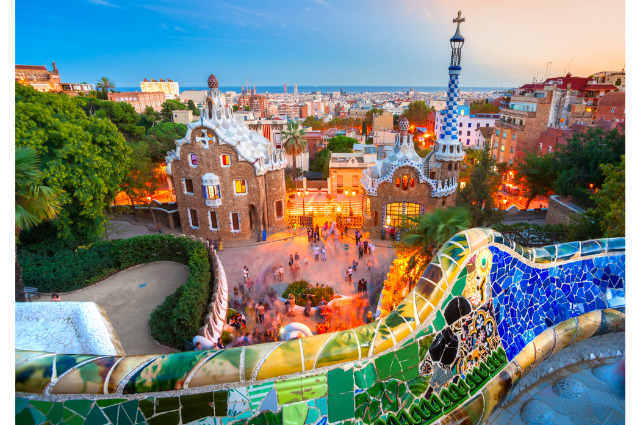 Luciano Mortula / Shutterstock
Surrounded by mountains and the sea, you couldn't dream up a more beautiful setting for this progressive Spanish city. But perhaps the only thing that comes close to matching the natural beauty is the art and architecture that you'll find inside the city. Landmarks like La Sagrada Familia, Park Guell and the Gothic quarter are breathtaking sights that you shouldn't miss, but beyond these sights is a city with world-class nightlife, excellent restaurants and outdoor adventure opportunities—and that's just barely scratching the surface of what Barcelona has to offer.
Marrakech, Morocco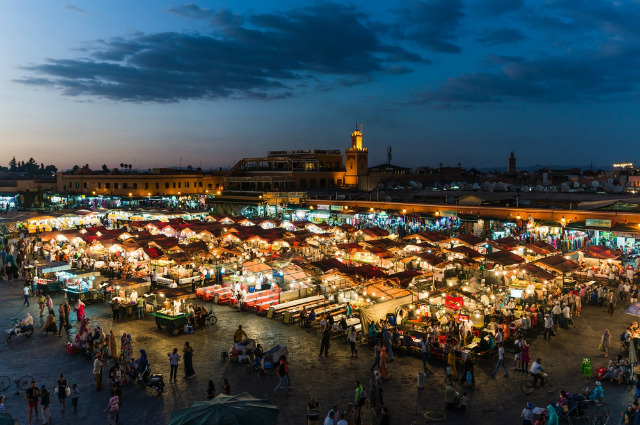 Shanti Hesse / Shutterstock
Gardens, markets and city squares—these are just a few of the conventional things that become extraordinary works of art in Marrakech. The city that was founded in 1062 A.D. has historical roots that run deep with patchwork of modern elements thrown in. Stop in to the infamous Jardin Majorelle, don't miss the electric main square—the Djemaa El-Fna—and spend a night out in the ville nouvelle. This incredible city is loved for its food, sights and, most of all, the experience as a whole.
Sydney, Australia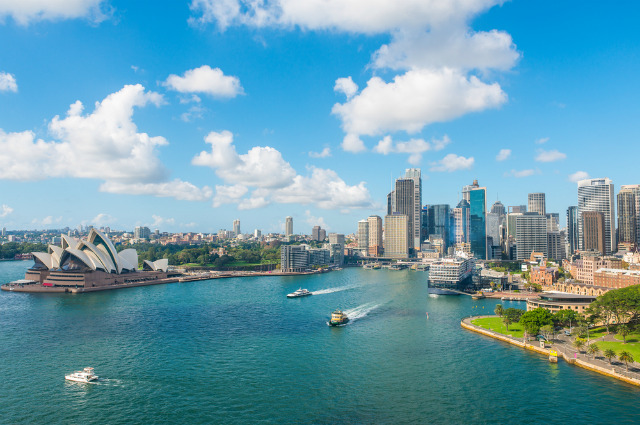 Shutterstock
This coastal city is a lively and unconventional—and that's exactly what attracts visitors from around the world. From the moment you arrive, you'll get the sense that there's no such thing as a dull moment in Sydney and you'd be exactly right. Preserved land (and the wild animals that call it home) is set among high-rise buildings, making for an interesting juxtaposition and nearby beaches round out the trifecta. Walk the Sydney Harbor Bridge for one-of-a-kind views, see the infamous Sydney Opera House and learn to surf at Bondi Beach.