This Coastal Florida City Is A Great Destination For Fishing Adventures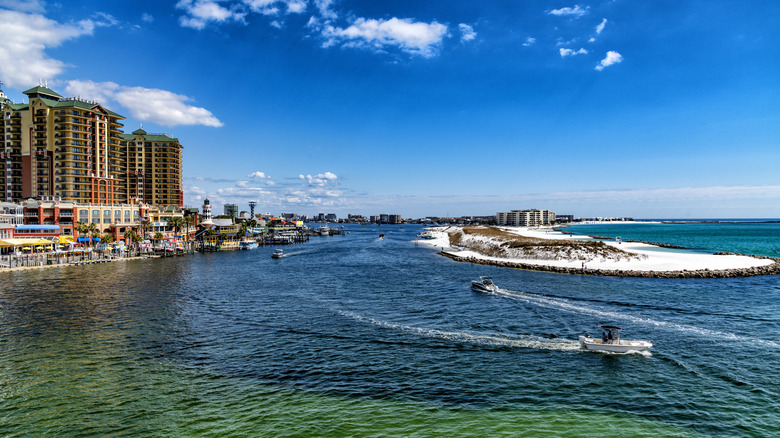 Art Wager/Getty Images
On Highway 98 in the Florida Panhandle, you'll see a famous sign welcoming motorists to Destin, "The World's Luckiest Fishing Village." The sign comes right before you cross the William T. Marler Bridge, which now leads to a full-fledged city on a peninsula between the Gulf of Mexico and Choctawhatchee Bay. However, Destin did start out as a modest fishing village — named after Leonard Destin, a captain who settled there in the mid-1800s — before it became a bigger tourist destination on Florida's Emerald Coast.
As the story goes, Governor Leroy Collins visited Destin in 1950, but he only had an hour to fish while he was on the way to the Pensacola State Fair. Despite this, a local fisher named Salty Brunson took the governor out on his boat, and within 15 minutes, they were back on the docks, with Collins having caught a 19-pound king mackerel. He attributed his success to Destin being "the world's luckiest fishing village," and the phrase stuck. It's since become the official nickname for a city that lays claim to Florida's largest fishing fleet, along with some of the country's best beaches.
Many travelers are drawn to Destin's beaches for their sugar-white sands, which are actually made up of quartz crystal, washed downriver from the Appalachian Mountains. Yet Destin is also the closest port to the 100-fathom curve, a fishing hot spot where the shallow waters along the continental shelf plunge precipitously to 600 feet, opening up a whole new world of potential catches.
Charter a fishing boat in Destin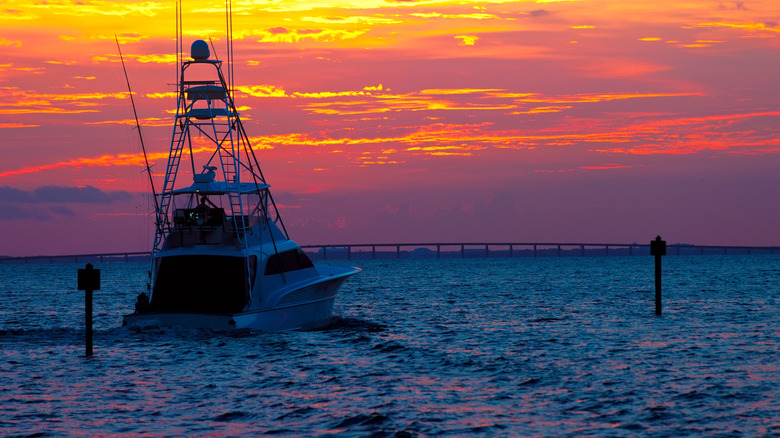 Ruth Peterkin/Getty Images
You don't have to be an experienced angler to fish in Destin. Just think of the governor in that story, going out on a boat with a local fisher. In Destin, there are many private charters available, and the benefit of fishing with a licensed captain is that you won't need to purchase your own separate license. Those who do want to go it alone can reserve a boat with services like Destin Vacation Boat Rentals, and pick up a license online via the Florida Fish and Wildlife Commission, or from tackle shops and sporting goods stores like Bass Pro Shops in Destin.
L4K Charters has two-hour and four-hour inshore trips you can book for the opportunity to catch fish like trout, sheepshead, redfish, and flounder. The captain will provide you and your family (up to six people) with fishing rods and reels and all the bait and tackle you need, and you can pose for pictures with the fish you catch before setting them free.
Both L4K Charters and IntraCoastal Experience – Destin Fishing Charter also offer six-hour "nearshore" trips, where you'll venture out farther, away from Choctawhatchee Bay and the shallow Destin Pass, and into the Gulf of Mexico (anywhere from 3 to 10 miles offshore). This is where you can really unlock your inner governor and catch that king mackerel, or a wide variety of other species like red snapper, mahi, grouper, cobia, and amberjack. You might even snag a small shark.
Gulf fishing and other options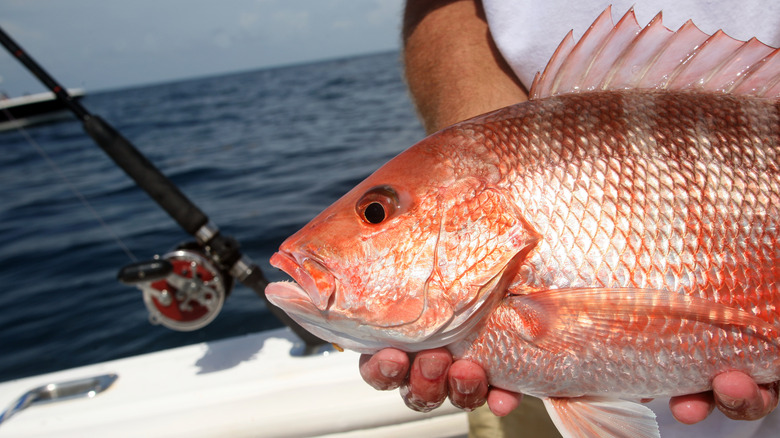 Shanekato/Getty Images
For more serious anglers, an 8-to-12-hour trip with Flowing Waters Charters will allow you to do offshore fishing in some of those deeper gulf waters off Destin's coast. Here, you'll have a chance to catch pelagic fish like tuna and little tunny, more king mackerel, Spanish mackerel, and sharks, as well as crevalle jack, tarpon, and triggerfish.
Keep in mind with all private charters that the fish will vary depending on the season, and the more time you spend out on the water, the more expensive it's going to be. Even shorter charters will cost your group a few hundred dollars, and it could be up to $3,000 for a half day. On the other hand, if you have enough boating and fishing experience, and you've paid the $17 for your three-day license, it's only $500 for a half day or $700 for a full day from Destin Vacation Boat Rentals.
Another option is to do a trip with Kayak Fishing Destin. If their price quote is still too expensive, or if you get seasick and waterborne vessels aren't your thing, you could always opt for some simple pier fishing, too. The Okaloosa Island Pier has a bait shop and it only costs $7 for adults and $4 for kids 6-12 to use the pier. Whichever way you choose to fish, Destin's boardwalks, beach resorts, sandbar islands, and emerald waters also help make it one of the best non-Disney places to travel with children in Florida.