The European City That's The Cheapest To Fly To Isn't What You'd Expect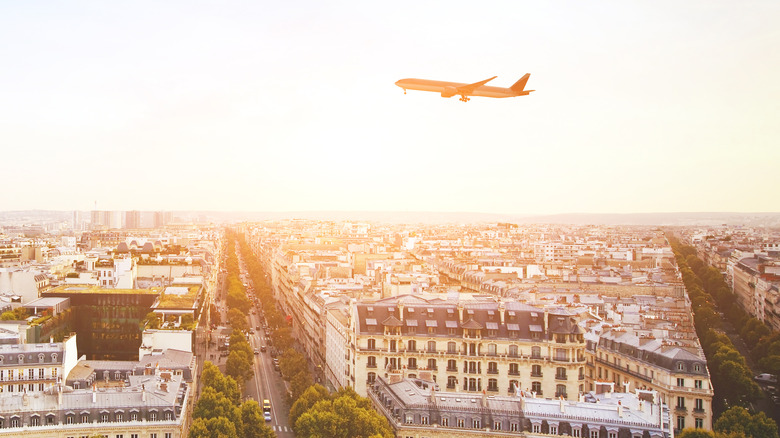 Anyaberkut/Getty Images
Whether you're craving a summer in Rome or an Alpine winter, airfare costs are often a first concern when planning overseas travel. But not all European travel fares are as exorbitant as expected, with some flights costing less than traveling domestic. Being selective with airports can cut costs significantly. Yet, one European airport is consistently ranked the most budget-friendly option.
According to Aeroaffaires, Paris Charles de Gaulle in Paris, France is the second-largest European airport and the 10th largest in the world. As one of the main connectivity hubs to other European cities, many direct flights are available between the United States and Paris, France. That being said, with French baguettes, buttery croissants, and strolls along the Seine, the City of Lights is, unexpectedly, a traveler's best option for an inexpensive European voyage.
Several factors may be responsible for the consistently affordable flights into Charles de Gaulle, in addition to being located in one of the most iconic tourist hotspots around the globe. According to ABC News, larger airports that serve as major connection hubs tend to be cheaper. Europe is home to eight major airports for hub connectivity, including Charles de Gaulle. For those hoping to save a few extra dollars in the booking process, avoid smaller airports that are isolated and receive less traffic. Larger planes carrying more passengers also tend to be more fuel efficient, allowing airlines to lower the cost of airfare for trips.
Why is Charles de Gaulle Airport in Paris, France so inexpensive to fly into?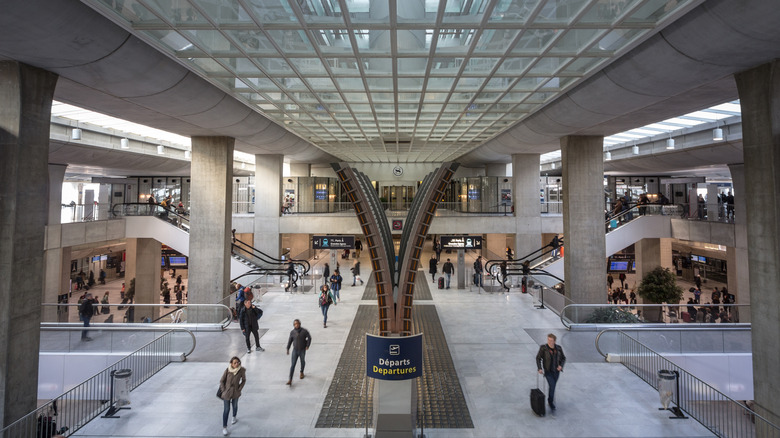 Balkanscat/Getty Images
Only 14 miles from the heart of Paris, Charles de Gaulle is an unexpectedly affordable landing point in Europe, given the city's reputation as a top tourist destination. However, there may be other reasons for this airport's inexpensive fares aside from its location.
Some travelers left two- and three-star reviews of Charles de Gaulle on SKYTRAX and TripAdvisor, noting the airport's confusing labyrinth of terminals and unhelpful security. But despite the speculation, there's no disputing that Charles de Gaulle is an efficient and budget-friendly option for those traveling internationally from Europe. 
While Paris is generally a budget-friendly option during all seasons, planning your trip during the off-season can reduce the cost of airfare even more. From late November until March, the city may not see as much sunshine and warmth, but its Parisian streets are aglow with festive holiday markets and Christmas lights during the winter holiday season. In the spring, flower markets line the cobblestone roads, and the city is alive with the aromatic scents of spring bloom. 
The Skyscanner app is also an efficient travel hack that every traveler should have downloaded on their smartphone or tablet. Skyscanner quickly scans all available flights across the web and gives you a comparable analysis of which airlines are offering the best deals. However, prices fluctuate depending on the day, and travelers should check periodically for when to book a flight.