Get A Taste Of Some Of The Best Barbecue In America On This Southern US Road Trip Route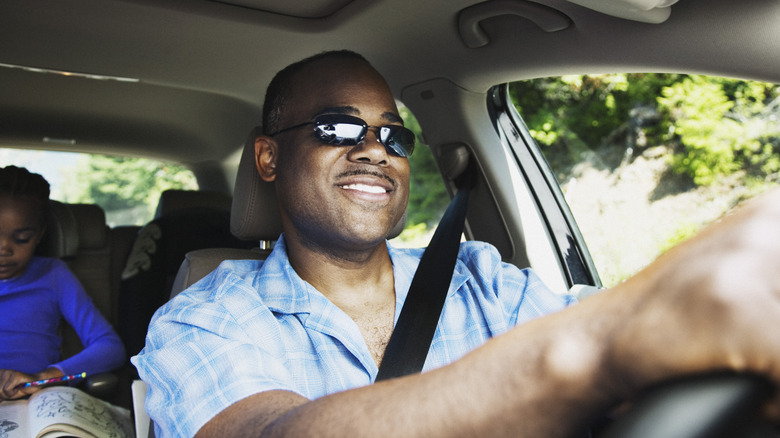 Jupiterimages/Getty Images
Delectable brisket, ribs covered in barbecue sauce, and beef and pork seasoned and smoked — all of these are barbecue staples in the American South. If you're particularly fond of this cuisine, the Coastal Texas Barbecue Trail in and around the American foodie town of Victoria, Texas, is just the adventure for you. You'll get to try the flavors of Eastern Texas at multiple award-winning restaurants. Eastern Texas barbecue is distinct from the other flavors of Texas barbecue in that it reliefs heavily on sauces, unlike Southern Texas barbecue, which has a strong Mexican influence in regards to flavor and cooking method; Central Texas barbecue, which highlights the dry rub; and Western Texas, which has a European influence (chicken and sausage are just as common as beef and pork). 
To get your tastebuds ready for the saucy flavors of Eastern Texas barbecue, plan out your journey on the Coastal Texas Barbecue Trail. All of the stops are in and around the quaint, often-overshadowed town of Victoria, Texas. You can find good barbecue almost anywhere in the state, but the stops in Victoria standout. 
Stops on the route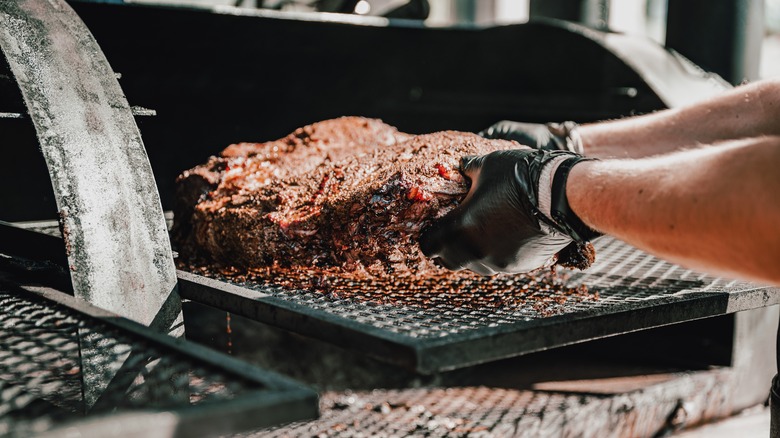 siamionau pavel/Shutterstock
There are seven stops on the route: Aunt Jo's BBQ, KB's BBQ, McMillan's Bar-B-Q, Mumphord's Place, Quality Packers Smokehouse, The Fire Pit, and Uncle Mutt's Bar-B-Q. Other joints worth visiting along the way include LaVaca BBQ and RnC BBQ. Each spot offers food that's bursting with mouth-watering flavor. We'll highlight just a couple of these featured spots.
Mumphord's Place is located in Victoria, Texas. It's one of the top 50 BBQ spots in the state and a staple in the town, offering plates, sides, sandwiches, and more. "My business card says the real deal and that's what I feel like we do," owner Ricky Mumphord told The Texas Bucket List. "We do it through the old fashioned way and the real way."
Next, we'll look at KB's BBQ, which is a fun restaurant filled with the sound of live music on Thursdays. The food is carefully made daily, so you can rest assured that what you're eating is the freshest it can be. There's no set menu, so when you arrive at this local spot in Victoria, the offerings will be a delightful surprise.
More stops along the way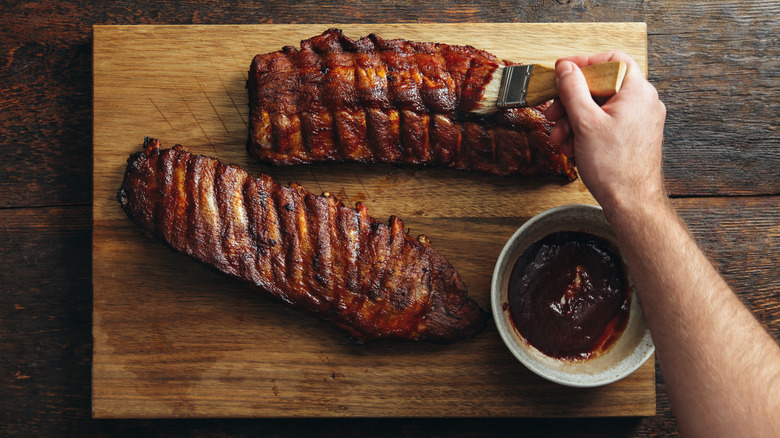 Luchezar/Getty Images
LaVarca is the next place we'll visit. It has two locations in Victoria and a menu that features traditional barbecue favorites along with Mexican cuisine like tamales and tacos. In 2021, it was listed as one of Texas Monthly's top 50 barbecue joints.
Another stop is Uncle Mutt's Bar-B-Q. It has an expansive menu that includes rotating seasonal dishes. Its reviews praise the food as well as the customer service, so you're almost guaranteed to have a wonderful dining experience here.
The Coastal Texas Barbecue Trail offers a unique experience that enables you to indulge in delicious foods, mingle with locals, and learn more about the family-owned establishments you'll eat in. Since the restaurants are in or around Victoria, you'll also be able to take in the town and all it has to offer in between meals — the food does have to digest, after all. So whether you make it to all restaurants or only have time to stop by a few, you'll find yourself with full plates that'll leave your tastebuds happy. If you're a food lover looking to add to your bucket list, the Coastal Texas Barbecue Trail is just for you.