This Stunning Campground Is Considered One Of The Best In The Northeast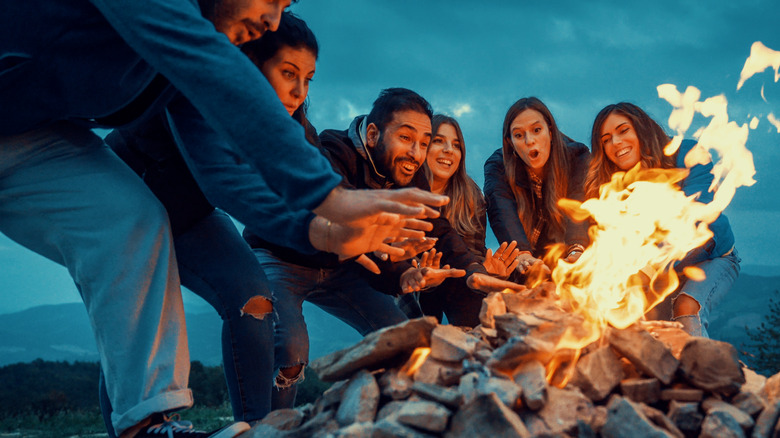 Kaisersosa67/Getty Images
Camping in a tent or RV is great, but if you want something a little bit more eccentric, try camping (or should we say glamping) in a yurt. "[A yurt is] a circular domed tent of skins or felt stretched over a collapsible lattice framework and used by pastoral peoples of inner Asia," as defined in the Merriam Webster Dictionary. Their existence can be traced back centuries.
If this interests you, we have an underrated spot that's tucked away in Upstate New York. The Willowemoc Wild Forest Yurt is a great spot for a peaceful vacation, and a great place to go glamping. Their yurt incorporates luxury, so you can get the best of the wilderness' ruggedness and the convenience of cozy lodging. The interior of each wooden structure is decorated, giving it a homey feel. It's an ideal spot for those wanting to experience staying in a yurt while having access to a forest and hiking trails.
Immerse yourself in nature
Willowemoc Wild Forest Yurt consists of a single yurt, so if you're looking to book, do so early to ensure you get the yurt to yourself. Once you're there, you'll have seemingly endless opportunities for hiking. The yurt is on 50 acres of private land, meaning you'll be able to explore in peace and isolation. There's no need to worry about crowded trails while you're on the property. If you're still itching to get out and explore more, you can venture into the Forever Wild Willowemoc Wild Forest, which has 40 miles of hiking trails.
In addition to hiking, you can also go fishing. The Forever Wild Willowemoc Wild Forest is a great spot for that, especially if you enjoy trout. Hunting and trapping are allowed here, depending on the season and the permits you can get.
The area is great for birdwatching as well. You might spot a bald eagle, or maybe a wild turkey or red-headed woodpecker. There are a large variety of birds that you might catch a glimpse of during your time in the woods.
Amenities and things to do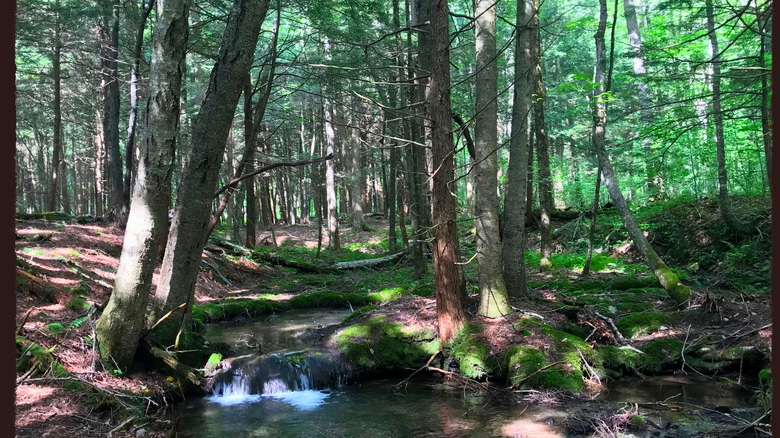 Mad Hare Imagery/Shutterstock
As for the yurt itself, you can expect a fairly large space. There are multiple beds and a bathroom inside; outside, you'll find a porch, a picnic table, and a grill. The place is lit with solar lights and the toilet and shower are composting ones.
If you're interested in exploring the nearest town or simply need to pick up something you forgot, you can head into Livingston Manor. Grab some delicious food at the local diner, The Walk In, which is known for its buttermilk biscuits. Next, you can browse through books at One Grand and maybe bring one back with you to read in the yurt. If you plan on fly fishing while visiting, you might as well take a trip to the Catskill Fly Fishing Center & Museum where you can learn more about the history of the sport.
Consider Willowemoc Wild Forest Yurt when you're planning your next glamping trip. It's available for booking between June 1st and November 30th.