If You Love Water Adventures This Southern US Tourist Spot Is A Must-Visit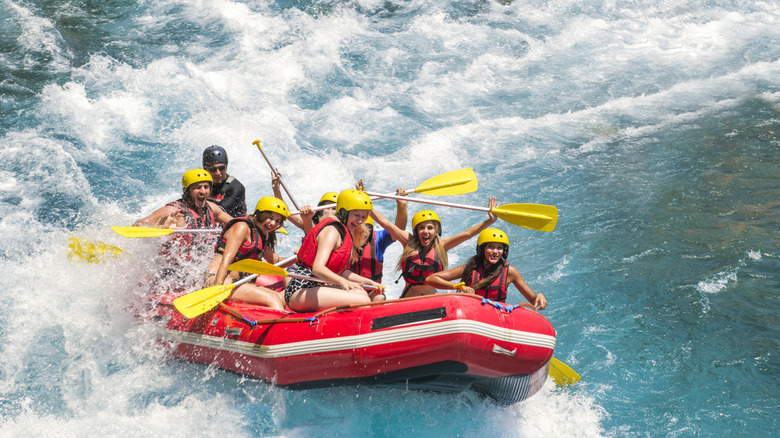 Ozgurdonmaz/ Getty Images
There is nothing quite like the thrill of a water adventure. Whether navigating the choppy white waters of a river or serenely paddle-boarding your way across a still lake, working with and against a body of water for sport is a uniquely challenging and rewarding experience. Throughout the United States, you'll find some of the best opportunities for water athletics. Whether surfing on the West Coast or rowing on the East, you'll find an incredible selection of locations to do whatever aquatic activity you're looking for.
That said, one of the country's most incredible spots for water sports is the U.S. National Whitewater Center in Charlotte, North Carolina. This destination is something out of an outdoorsman's dream. It offers not just one hydro activity but a whole long list of them. With top-of-the-line facilities and a slew of on-site amenities, this site is one you have to put on your bucket list.
What is the U.S. National Whitewater Center?
Tatiana Gordievskaia/Shutterstock
The U.S. National Whitewater Center is unlike any other recreational facility you'll find in the country. Located just a 20-minute drive West of Uptown Charlotte, the center is made up of a 1300-acre plot of land. This sprawling site is home to the largest man-made whitewater river in the world. Founded in 2001, the Charlotte-based company is a nonprofit organization dedicated to protecting natural land, promoting community, and encouraging outdoor activity.
The Whitewater Center not only has an amazing artificial whitewater course but offers water rafting, kayaking, paddle boarding, deep water solo climbing, and more. It also provides visitors with activities like mountain biking, rock climbing, zip-lining, and trail running. While Charlotte is the original location, the NWC has three other locations, including Pisgah, the Francis Marion National Forest, and Whitewater Grayson. The center has been so successful it was named the #1 best thing to do in Charlotte by U.S. News & World Report
Planning your trip to the U.S. National Whitewater Center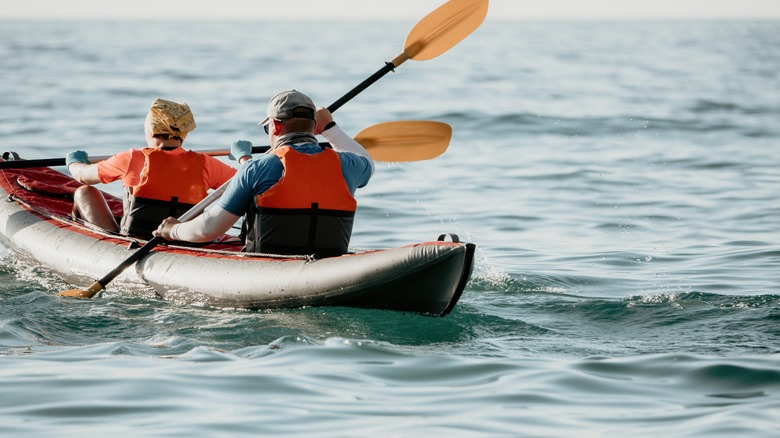 panophotograph/Shutterstock
Taking a trip to the U.S. National Whitewater Center is a must-visit for water adventurers. The location provides its guests with 30 options of recreational outdoor activities to participate in. If you're looking to get out on the water, be sure to visit during the warmer months. All water activities run from the months of March through October. While the aquatic facilities close during the winter months, they open up an ice skating rink from November to February. The best time of year to visit is likely March to May or September to November, as these are considered Charlotte's shoulder seasons.
For access to the long list of activities offered, we recommend you purchase the All Access Pass for a full day of exploring all the center has. If you are simply looking to try out an individual adventure, you have the option to purchase single passes for your desired activity at a lower cost. However, the 50 miles of running and walking trails offered at Whitewater are completely free of charge. If you plan to spend an entire day at the property, you'll be happy to know they provide a handful of dining and drinking options to refuel yourself while you get active.