The Ideal Destinations For Your First Solo Trip According To Travel Expert Samantha Brown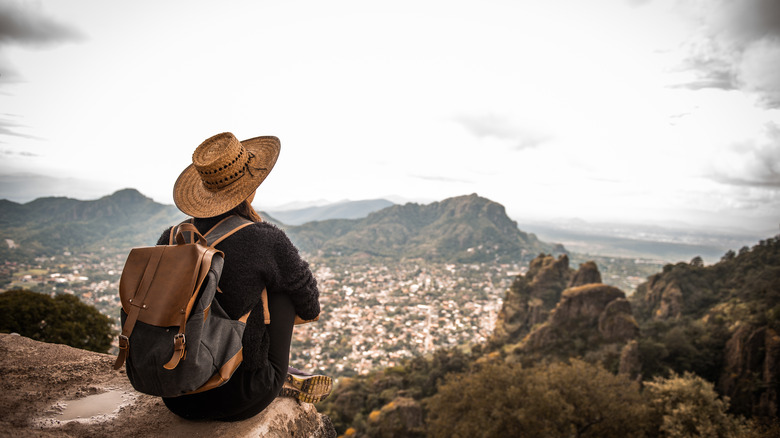 Mstudioimages/Getty Images
A self-confidence booster and an act of rebellion against society's stigmas, solo traveling is a liberating experience that every voyager should embark on at least once in their lifetime. According to Defiance, solo tripping is an emerging trend among travelers, with rates increasing at an accelerated pace post-pandemic. Traveling solo never comes without its perks: setting your own schedule, eating when and wherever you please, and experiencing the culture of a city on your own terms. All things aside, one of the most challenging parts of planning a solo trip is deciding on a destination.
Travel expert Samantha Brown has cultivated a strong media presence advising others on one of the most trending topics: solo travel. A TV host and voyager at heart, she's visited more than 250 cities, 62 countries, and 40 U.S. states. Her extensive travels mean she's gathered a solid set of tips on Trip Canvas for those considering a solo trip. 
One tip in particular stands out — While the intimate huddles of smaller towns may seem appealing, Brown recommends the opposite. Larger, urbanized cities are great for their large concentrations that promote safety. However, they're also more likely to boast efficient transportation systems and have a wide range of activities to keep travelers busy throughout their days. Here are some great places that meet that criteria.
Explore the heart of America's south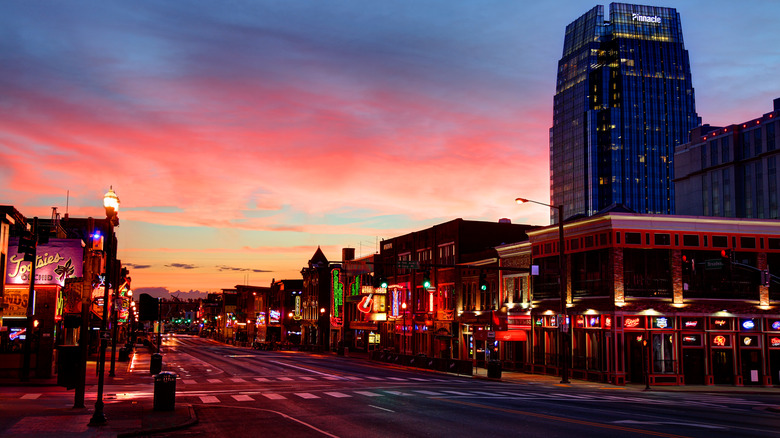 Denistangneyjr/Getty Images
Music is what drives life in Austin, Texas. According to The Independent, Austin's budget-friendly lodging and vibrant entertainment scene create the perfect setting for solo tripping. Austin has iconic live music, eclectic neighborhoods, and layered cuisines. 
Downtown is the epicenter of Austin's buzzing community, with cocktail bars, upscale dining, and live music venues. Across the Colorado River, South Congress is a trendy, hip district with stylish cafes and vinyl shops. 
Ornamental murals are splashed against concrete walls, adding to the creative flair. North of downtown, explore the laid-back charm of Hyde Park. Younger solo travelers will appreciate its college-town vibes, courtesy of the nearby University of Texas. Coffeehouses and boutiques litter the Second Street District.
There is no other city quite like Nashville. A city of opportunity, Nashville has gained a reputation for attracting thriving young creatives hungry for a taste of Music City's artistic community. Solo trippers to this city can rest easy knowing Nashville was rated first by Time Out for best solo trips in the U.S. To say that Nashville is a walkable city is an understatement. 
The close quarters of neighboring districts wedged together form a cohesive community that's easy to navigate. Trendy hotspots such as 12 South or East Nashville are packed with fashionable boutiques and coffee shops, ideal for striking conversations with friendly locals. Broadway sets the tone for the city with an explosion of creative arts, country music, and rooftop bars.
Bring out your inner big city energy on the east coast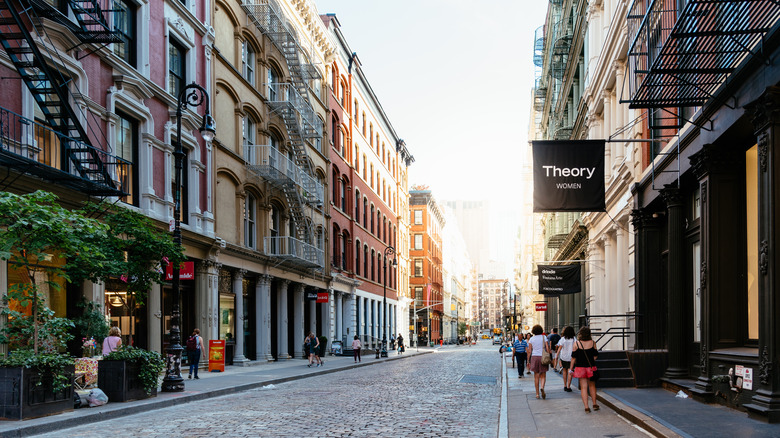 Jjfarquitectos/Getty Images
New York City's cultural diversity and eclectic dining make this one of the best destinations for a solo trip. The subway is one of the best in the world, allowing solo trippers to hop between districts easily. 
Rather than get lost in Times Square, wander the streets of the West Village and Upper East Manhattan. New York's Highline Park is an excellent way to take in the skyline while perusing local galleries. 
Treat yourself to a solo lunch at one of the city's alfresco cafes — also a great place to people-watch. If the idea of a table for one seems daunting, communal tables at Clinton Hall are a great way to connect with others. Alternatively, place a takeout order and enjoy a picnic at the park.
According to a poll by Gallop, Washington, D.C., is among the top 15 safest cities in America. The abundant historical hot spots and walking tours through the city's inner layers are great ways to connect with other travelers. Georgetown, in particular, is the perfect place to get a feel for the city. 
With its cobblestone streets, Georgetown is aglow with a small-town charm that tempers D.C.'s big-city vibes. Solo travelers will love this district's active event calendar that displays frequent gatherings to connect travelers to the local culture. Waterfront dining along the Potomac River, antique bookstores, and upscale shopping districts make Washington, D.C., an excellent choice for an East Coast solo trip.