This French City Is A Great Vacation Spot For Book-Lovers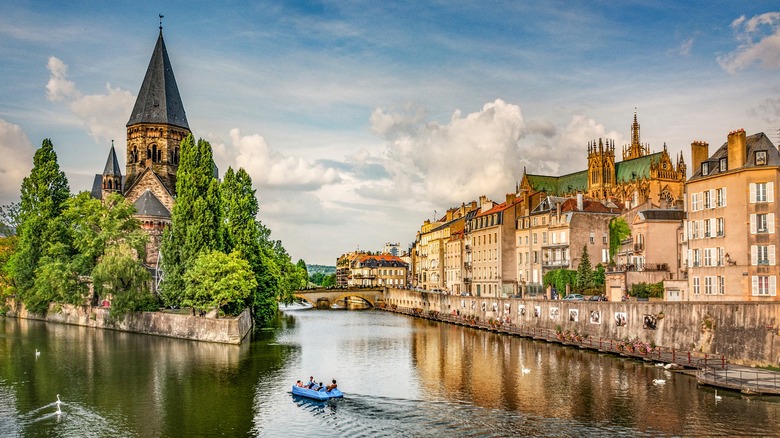 Petair/Shutterstock
With its legendary literary haunts, numerous independent bookshops, and famous "bouquinistes" along the Seine, Paris is often seen as the ultimate playground for bibliophiles. However, while the capital may hold the crown, many other locations in France are worth visiting for any bookworm. Let us introduce you, dear reader, to the charming and lesser-known city of Metz in Northeastern France.
Before we delve into its literary merits, it's important to note that this capital of the Lorraine region has much to offer in every aspect. Only an hour-and-a-half train ride from Paris, Metz is located at the junction of the Moselle and Seille rivers. Set against this beautiful backdrop, the city boasts a rich history, picturesque architecture, and numerous parks, gardens, and green esplanades. As a result, there are plenty of pleasant spots to relax and indulge in a good book.
Metz is also home to several iconic landmarks. At the heart of the city stands the spectacular gothic Metz Cathedral, which boasts the largest surface area of stained-glass windows in France, including some designed by Chagall. The city is also famous for its architecturally distinctive train station, Gare de Metz, often voted as the most beautiful in the country. Another must-visit attraction is the Centre Pompidou-Metz, the sister museum of the prestigious Pompidou Art Museum in Paris, showcasing impressive contemporary art. With such a diverse array of attractions, Metz offers something for both book lovers and general visitors alike.
The Metz-based festival book lovers won't want to miss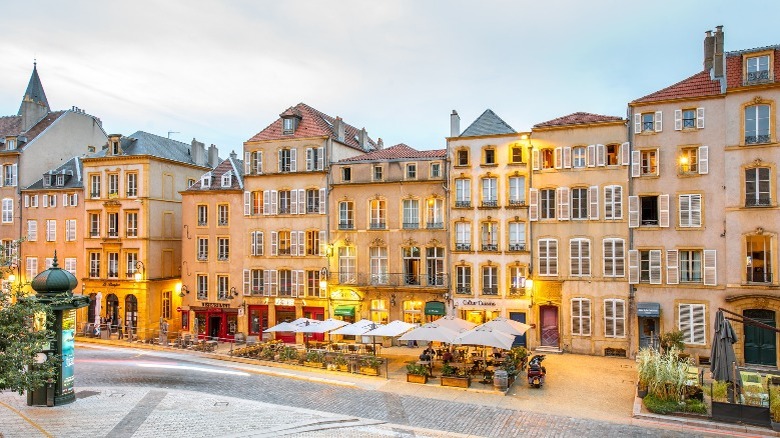 Rosshelen/Getty Images
Metz is a city rich in culture and known for its vibrant art scene. It is also a thriving music hub and has been designated by UNESCO as a Creative City for its music. While it may not be as well known for its literary credentials yet, there is plenty here to attract any budding bibliophile. Especially during the renowned festival of literature and journalism held in the city.
Held every April over three days, Le Livre à Metz is a highlight in the French cultural calendar. Founded over 35 years ago, the event features around 180 guest authors, including both French and foreign writers, as well as leading journalists. With approximately 30,000 visitors, the festival holds great prestige and most of the events are free.
The festival always boasts an interesting line-up with many respected names from the world of publishing. Past guests of honor have included prize-winning author Nathacha Appanah, well-known journalist Émilie Aubry, children's writer and illustrator Gilles Bachelet, and comics artist Emmanuel Lepage. While these names may not be familiar to an international audience, they provide an excellent opportunity to dive into the worlds of French literature and journalism. Just keep in mind that you may want to brush up on your language skills with a few essential words and phrases before heading to France.
On the literary trail around Metz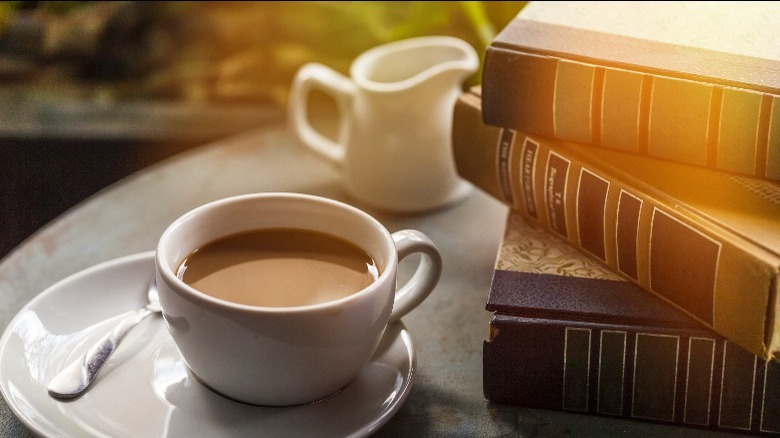 Guvendemir/Getty Images
So, what else is there for book lovers? In addition to the festival itself, there are other smaller literary events. For instance, recently, author Yan Lespoux gave a talk on his debut novel at the Médiathèque du Sablon. Moreover, this venue is just one of seven libraries and media libraries across the city, which offer a rich program of events. They are also the perfect place to simply get lost in a new book.
The city is also home to no less than nine independent bookshops, including beloved gems like La Pensée Sauvage, Autour du Monde, and La Cour des Grands. Additionally, the bookstore of the Centre Pompidou-Metz is a treasure trove of art publications, exhibition catalogs, and children's works. And for those seeking a souvenir, the shop at the Inspire Metz tourist office offers some of the best books about the region.
For anyone inspired to pick up a pen themselves, there is much to discover in this surprising little city. And what could be better than heading to one of the picturesque café terraces to write or relax with a favorite read? In summary, while Paris may be the standout star for literature fans, the city of Metz is definitely worth adding to your book adventure bucket list too.