What Travel Channel's Samantha Brown Always Does When Booking Flights
To call Samantha Brown an "avid traveler" is an understatement. During her career, she's hosted numerous travel-related TV series, from "Great Vacation Homes" to "Samantha Brown's Places to Love." Given her profession, it might come as no surprise to learn that, according to CNN, the TV personality took 45 flights in 2019 — that's nearly one flight every week.
Even if Brown essentially jet-sets for a living, that doesn't mean she's shielded from the many air travel issues passengers often face. As she told CNN, "Travel is imperfect. Travel is messy." Brown acknowledged that while airports have improved over time, flight experience has mostly worsened.
Thankfully, Brown has learned a thing or two about avoiding potential snafus, starting with how you book your flights. The travel guru shared how she chooses flights to avoid delays and cancellations, and you can steal her tips for your next vacation. However, be warned that you might have to wake up at 3 a.m.
Book early and direct, says Samantha Brown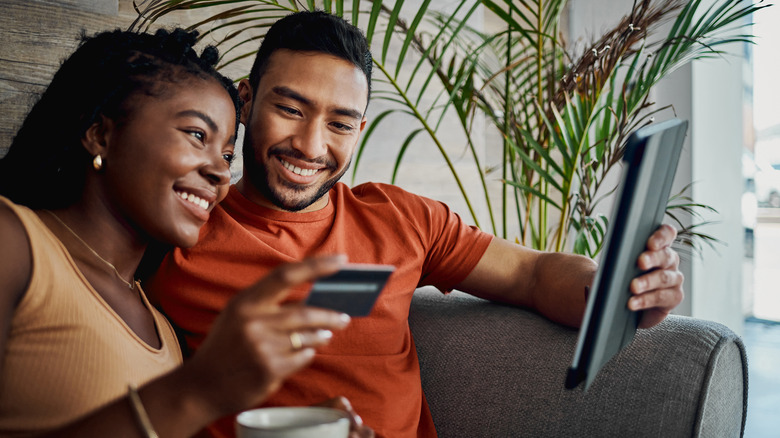 Delmaine Donson/Getty Images
If you thought booking your flight was the easy part and flight day was the hard part, you might have it backwards, according to Samantha Brown. The TV host revealed her essential booking hacks in an interview with MarketWatch, starting with choosing the right flight time. "The first thing you want to do is book the earliest flight you can, and that's a 6 a.m. or 7 a.m. flight. It is hard getting up at 3, 4 a.m., but it is absolutely worth it," Brown explained. "That's the plane that [always] leaves. All these problems happen later in the day [with] more traffic, more delays."
She also suggested narrowing your search to only include direct flights. While Brown noted that direct routes can cost more money, they may result in fewer hassles later. "Absolutely pay for a direct flight if you can, even if it's paying for a direct flight and maybe renting a car and driving an extra two hours," she urged.
Finally, the Travel Channel star recommended booking flights on the airline's website to get the best customer service in case there's a problem with your flight. If you struggle to find a good price directly from the airline, Brown offers another tip on her website: Sign up for cheap flight alerts from Airfare Watchdog. Even if these strategies require a little extra work at first, they might save you a lot of trouble on your future trips.