Try This Booking Hack To Save Money On Your Flights To Europe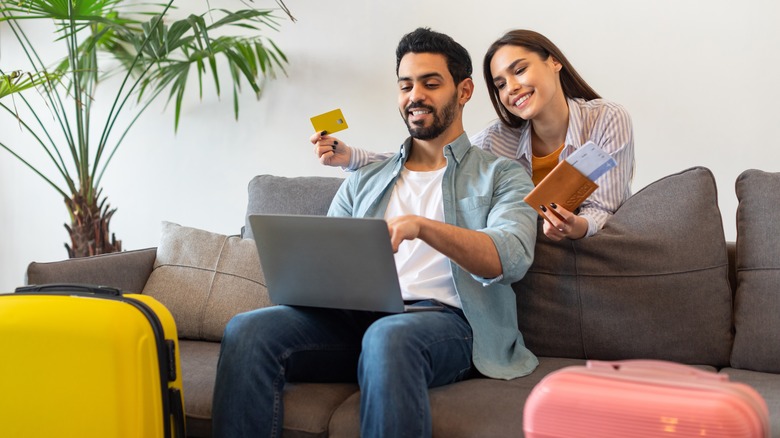 Prostock-studio/Shutterstock
Let's face it, traveling by air is not getting any cheaper. Flight prices are consistently soaring due to various factors, including a surge in demand, skyrocketing fuel costs, and, of course, inflation. If you're flying domestically and want to save some money, you can easily do so by sticking with budget airlines and being flexible with your travel dates. An overseas trip, however, is another story entirely. Everyone and their mother seems to want to head abroad, especially to Europe, but if you wish to fly there at a reasonable price, you have to get crafty.
If you have a pre-planned travel date, your best bet is to book months ahead. Google Flights recommends aiming for between 50 and 179 days in advance to score the cheapest fares. You may also want to consider booking a red-eye flight, which is the savvy traveler's secret weapon because they're typically in less demand. Conversely, if you're flexible with your dates, simply book your trip off-season when there are fewer travelers going to the same destination. 
There's also the lesser-known hack of flying to the cheapest European city you can find, and then heading to your intended destination from there. It's no secret that hopping from one country to another within Europe is usually more affordable and easier than traveling within the U.S., so if you don't mind a little detour, you can save hundreds of dollars on tickets by flying elsewhere first.
Take advantage of flights from low-cost European airlines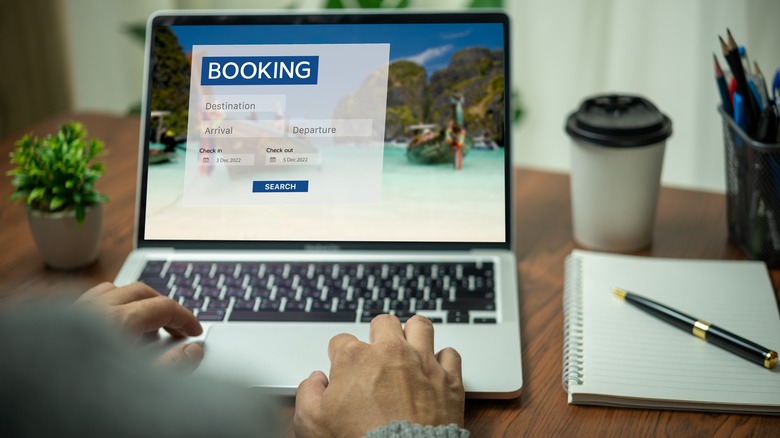 khunkornStudio/Shutterstock
First, head to your favorite travel comparison site, key in your home airport, and then select Europe as your target. You can expect to see a list of European cities to fly into, and from there, pick the cheapest city to fly to instead of your intended destination. Say you want to head to Malta from Los Angeles. A roundtrip flight from L.A. to Malta might seem daunting at $710, at the time of writing, but upon exploring other options, you'll discover that a roundtrip flight from L.A. to Rome is only $489. Here's the kicker: A flight from Rome to Malta can cost just $23 one-way. 
By making Rome your layover city, you're pocketing over $100 in savings. The beauty of this hack is that it applies to most major European cities. Since transcontinental flights there are generally cheaper, there's huge potential for savings. The secret lies in flexibility and harnessing the power of flight comparison tools to find the most budget-friendly options.
While this hack involves a certain amount of research and number crunching, it's well worth it if it means you get to save more of your hard-earned cash. Opting for this route also, obviously, necessitates letting go of the convenience of flying direct, but hey, you can also take it as a chance to explore another city and make your trip even more exciting in the process.