Visit One Of The Oldest Cities In Western Europe At This Spanish Destination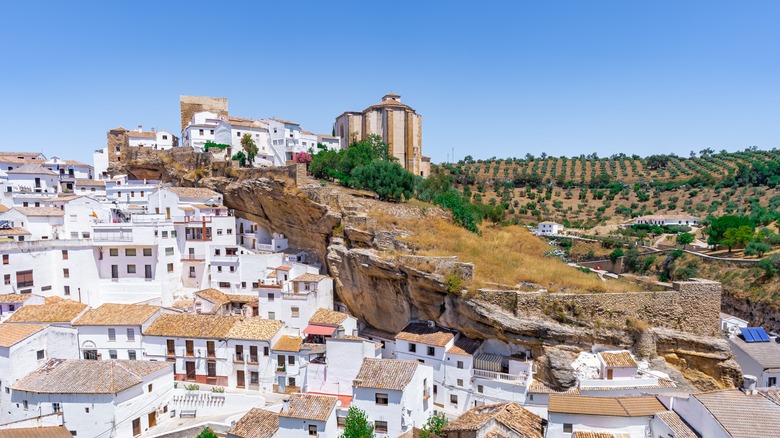 Juan Pedro Pena/Shutterstock
There are countless reasons to plan a trip to Europe. Each European country offers unique culture, scenery, and cuisine. Plus, European cities are rife with history — and, even if you aren't a history buff, there's just something different about actually visiting somewhere and soaking up centuries' worth of history in person.
Europe is, of course, home to some of the world's oldest cities on record. One of them is Cádiz, an ancient port city in Spain's Andalusia region. Although some travel bloggers and visitor guides claim that Cádiz holds the distinction of being the oldest city in Western Europe, there's some dissent on this topic. Others say the honor goes to cities such as Lisbon, Portugal or Athens, Greece. Regardless, it's undeniable that you'll get a seriously gorgeous dose of history during a visit to Cádiz. And Lisbon and Athens are not too far away if you want to make sure you cover all your historical bases.
What to know about visiting Cádiz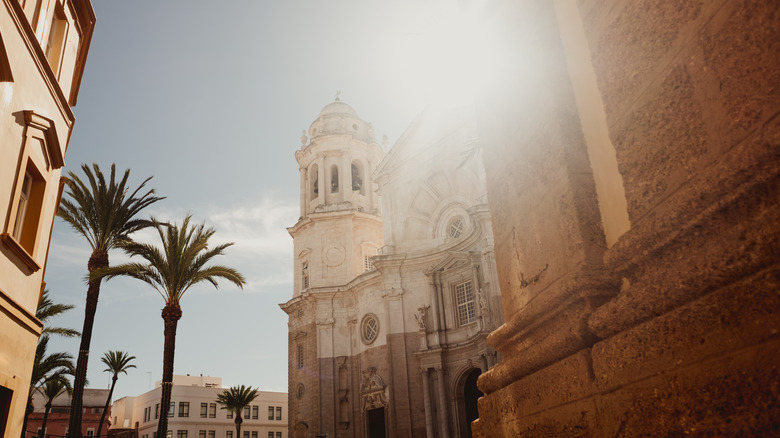 Ppampicture/Getty Images
Cádiz dates back to approximately 1100 BCE, with 500 of those years under Moorish rule. As a historical point of comparison, Lisbon was established by the Phoenicians as a trading station around 1200 BCE, and Athens' beginnings date back to approximately 3000 BCE. If you're ready to take a massive step back in time, here are some of the logistics of a trip to Cádiz. 
There are multiple ways to get to Cádiz and the most convenient will likely be determined by where you're traveling from. The closest airport is Jerez Airport (XRY), which is about 40 minutes away by car, while the Seville Airport (SVQ) is about an hour and a half away. If you're traveling from elsewhere in Europe, you may be able to find a direct flight to Jerez or Seville — but if you're coming from out of the continent, you'll need to transfer. And if you're already in Spain, you also have the option of taking the train from Barcelona, Madrid, or Seville. 
Cádiz is also one of the most affordable cities to visit in Western Europe, according to new research via Bounce. Accommodation, transportation, and food are all reasonably priced with hotels averaging $131 per night. You can get a bottle of wine for under $5 (yes, please!) and pay a modest $10 for a meal out at a mid-priced restaurant.
What to do on a trip to Cádiz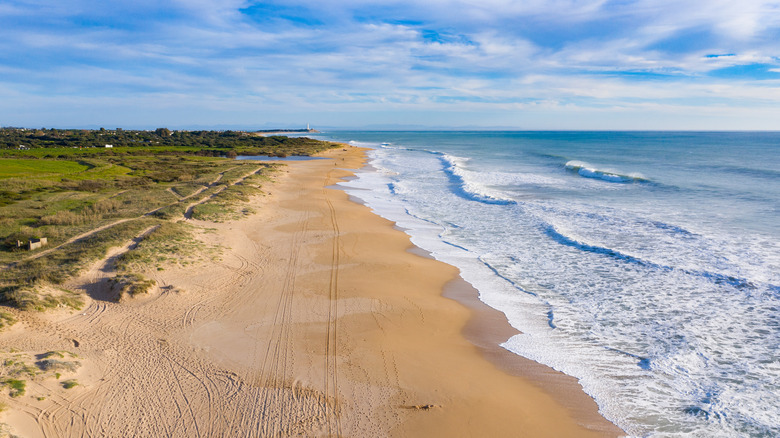 Pablo Joanidopoulos/Shutterstock
History is abundant in Cádiz, but the city has a great deal of other activities to offer as well. The Independent recommends visiting its two main beaches: Playa de la Victoria, which is favored by city residents; and Playa de la Caleta, which was featured in a key scene with Halle Berry in "Die Another Day." The food in Cádiz is also a huge draw. The most beloved local dishes include fried fish, prawn fritters, and potatoes and cuttlefish stew.
Museo de Cadiz features relics, artworks, and even puppets from Spain's rich history. Meanwhile, flamenco shows offer an immersive trip back in time, as the style of dance originated in Andalusia. Possibly dating as far back as the 9th century, it remains popular to this day. For the most authentic flamenco experience, The Independent recommends going to Taberna Flamenca La Cava. 
The New York Times notes that, even for those who aren't fans of walking tours, it's worth giving one a try in Cádiz because it's an excellent way to learn exactly what you're looking at and why it's important. The outlet recommends taking a tour with Cadizfornia — you can book in advance online, and you get to set your own price. "We saw all the main high points of the city and some hidden gems. Highly recommend," wrote one Tripadvisor reviewer who took the tour for free. Other reviewers noted that the guides are also happy to provide recommendations on local restaurants and sites.