The One Household Item You Should Leave Behind When Packing For Your Cruise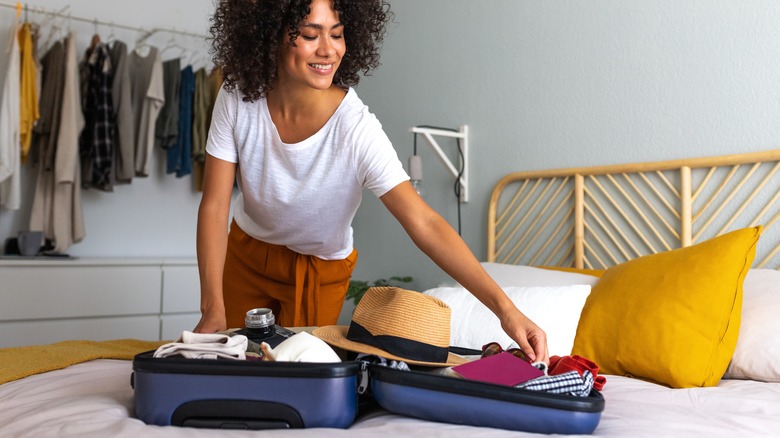 Daniel Hoz/Shutterstock
Underwear, toothbrush, phone charger: check, check, check. These are just a few of our must-have items when we're packing for a big cruise. When it comes to things we don't need to bring, though, the list is much longer. 10 dresses and seven pairs of shoes? A little overboard. Firecrackers? You won't get very far with them. Your ukulele? Unless you're Israel Kamakawiwo'ole of "Somewhere Over the Rainbow" fame, please spare us.
A hair dryer, though? While you may be able to justify bringing one, you're better off leaving it behind. These days, almost every single room on a cruise will have a hair dryer available for you to use. While it may not be as fancy-schmancy as your Dyson hairdryer, it'll do the job and save you the trouble of possibly forgetting yours in the hotel room. Are there other reasons you may want to leave the hair dryer at home? We might have found a few.
Your hairdryer is a fire hazard (or is it?)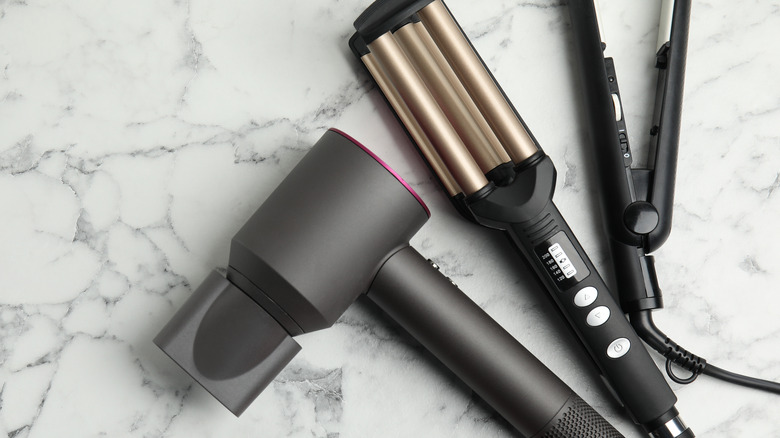 New Africa/Shutterstock
Are passengers allowed to pack hair dryers and other styling tools in their cruise luggage? The messaging can be a bit unclear. Most cruise lines say that passengers are not permitted to bring any heat-producing items as they pose a fire hazard. Well, hair straighteners and hair dryers produce heat. Are they not allowed? The general consensus is that passengers can bring their hair styling tools on most cruise lines without issue. (However, according to Cruise Ship Traveller, MSC Cruises does not allow hair straighteners.)
That being said, you should take some precautions to make sure you don't set off any alarms. This is because cruise ship fire alarms are quite sensitive, as fires on a ship are incredibly dangerous. This means your cheeky cigarette in the room will definitely not go undetected. Even hairspray can trigger the alarms! So be careful when doing your hair, and keep the heat settings on your tools low so any fumes from your hair don't cause a panic.
Try heatless hair styling options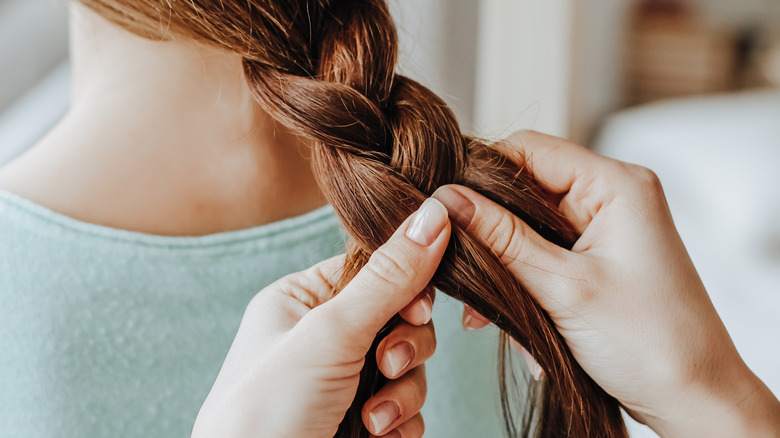 Daria Lukoiko/Shutterstock
It would be disingenuous of us to say that the cruise ship hair dryers are just as good as your hair dryer at home. We'll admit it ... they're probably not. As a result, if you're very attached to your hair dryer, you might be tempted to bring it. However, we still recommend you leave them behind since they can be heavy and take up precious space you may want to save for souvenirs.
So, what are your alternatives? We suggest trying some heatless tools and hairstyling hacks. Not only are they better for your hair health, but they can also produce fantastic results for most hair types. You can purchase special heatless hairstyling tools like the satin styling rods you see all over TikTok. Or try one of the many other heatless curl hacks using socks, scarves, headbands, or even classic hair rollers. There are also clever hair-twisting techniques that will give you the perfect beachy waves for your cruise dinners. Since you can sleep with these hairstyles, you won't waste any time doing your hair. This means more time by the pool, enjoying a show, or being first in line to snag the freshest food at the buffet.