How To Request A Lyft Ride With A Car Seat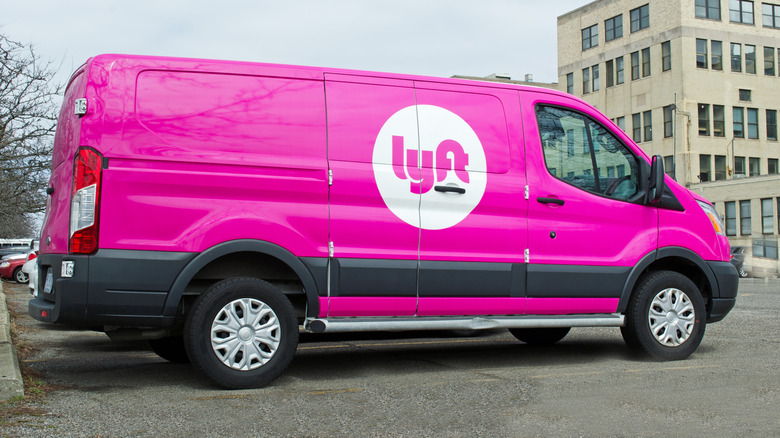 Linda Parton/Shutterstock
After months of back and forth, you've finally decided to forego the car seat while traveling on the airplane but still need one in the Lyft to whisk you away from the airport when you land. Now what? While the Federal Aviation Administration leaves it up to the parent to decide whether or not their child uses a car seat while flying high up in the skies (even though they strongly encourage it), down on land, it's an entirely different story. Requirements vary from state to state, but all states and territories in the United States have mandates regarding the use of child restraint systems and safety seats. Failure to comply can result in fines and even points being tacked onto the offender's driver's license.
Fortunately, the popular ridesharing app Lyft offers something called Car Seat Mode, where for a $10 additional fee, users can request a car seat for their trip and are matched with drivers who already have one IMMI Go car seat installed in their vehicles and ready to go. But how does one request a Lyft ride complete with a car seat for their kiddo? It's actually easier than you might think! Simply log onto the app, click on the "car seat" ride type, specify where you want to be picked up and dropped off, click request, and voilà! As with any case, however, you'll want to be sure and read up on the fine print.
Car seat mode is only available in New York City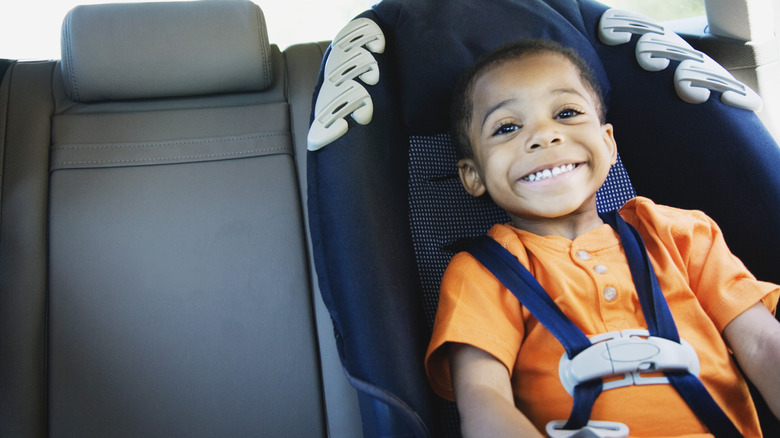 Jupiterimages/Getty Images
New York City or bust? As it turns out, Lyft's Car Seat Mode is only available in the Big Apple (womp womp). It should also be noted that the vehicles are only equipped with one type of car seat: A forward-facing IMMI Go car seat. These seats only accommodate children 31 to 52 inches and weigh 22 to 48 pounds. Sadly, if your child does not fit those particular specifications, you're simply out of luck ... sort of. 
Parents always have the option to request a Lyft sans Car Seat Mode and install their personal car seat into the vehicle. "Parents tell us they prefer to use their own car seats most of the time, so that's what we ask them to plan for," Lyft spokesperson Katie Kim told VeryWell Family. "Lyft's policy is that children are welcome in a ride when accompanied by an adult, as long as children have the proper car seats that fit local laws and regulations."
All that to say, make sure you're in NYC and your child meets those height and weight specs if you want to try out Lyft's Car Seat Mode. Otherwise, you'll have to bring your own car seat and install it yourself. And there you have it, folks! Happy Lyfting!