This African National Park Is The Perfect Spot To View A Wide Array Of Wildlife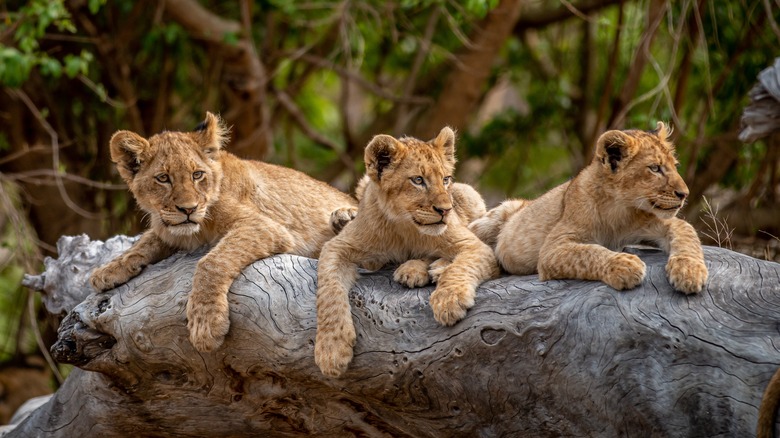 Simon Eeman/Shutterstock
One of the first things that likely comes to mind when thinking about Africa is the continent's wildlife. After all, "The Lion King" has brought in $1 billion for Disney, not to mention other popular animal-centric films like the "Madagascar" film series and "Out of Africa." Africa's wildlife has made for a significant safari tourism industry in multiple countries on the continent, especially those with vast swaths of savanna where you can find dozens if not hundreds of animal species for which the continent is famous.
Kruger National Park is the largest national park in South Africa. It also has the most biodiversity out of all of Africa's parks. The top things to see here are the Big 5: lions, leopards, rhinos, elephants, and buffalo. Nowadays, their draw is not so much due to how difficult and dangerous they are to hunt, but in how exciting it is to view these megafauna animals in general. Kruger is also home to wild dogs, giraffes, zebras, warthogs, antelopes, hippos, hyenas, and dozens more.
Book transportation, lodging, and tours ahead of your visit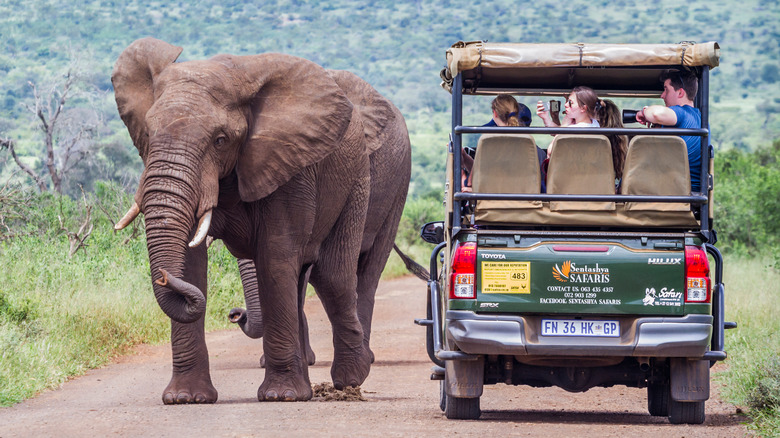 PACO COMO/Shutterstock
Shuttles from Kruger Mpumalanga International Airport (KMIA) to Kruger National Park depart regularly, but these must be booked in advance with the South African National Park website. Lodging at Kruger National Park ranges from camping to glamping. Visitors can go online to reserve camping spots, cottages, and even luxury suites. Though it is possible to drive yourself through the park, there are multiple options for guided tours. Siyabona Africa Safari offers both self-driving and guided tour packages for one day or even five days in the park. Sentashya Safaris has similar options and will even pick you up from your lodging accommodation.
Many of the animals including the Big 5 in Kruger National Park are experiencing concerning drops in population. Though tourism throughout the African continent has shifted away from hunting, it continues to be an issue for wildlife in Africa, as is habitat loss. Game reserves and national parks like Kruger may eventually be the only places where most of these endangered animals — especially the critically endangered rhino — exist at all. Whether you go on safari in Kruger or not, research how you can help endangered animals all over the world.