Immerse Yourself In Europe's Rich Art Scene At This Popular City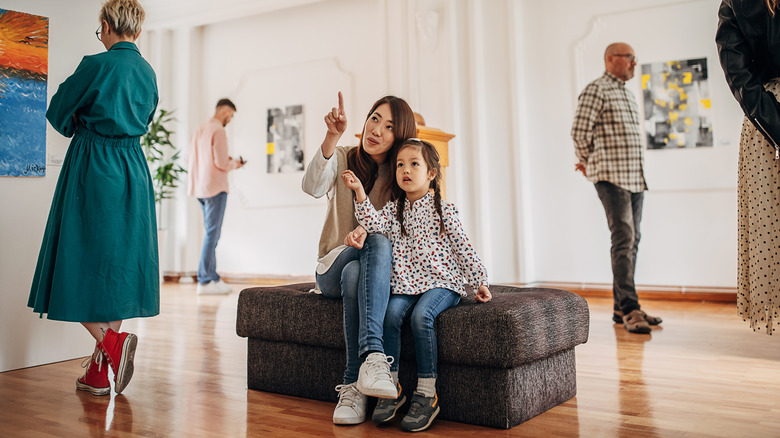 South_agency/Getty Images
Europe is home to stunning art of all forms. There are hundreds of museums, public displays, galleries, theaters, architectural styles, and much more. From the David of Michaelangelo in Florence, Italy, to the internationally renowned Louvre Museum in Paris, France, Europe is a phenomenal stop for art lovers. One city that might not be on your radar — but is certainly worth visiting for its rich art scene — is Oslo, Norway.
When you think of Norway, fjords, Vikings, and long winters may be some of the first things that come to mind. While they do play a large role in Norway's makeup — geographically, historically, and weather-wise — the country has much more to offer, including art. Oslo, in particular, is home to multiple art museums and galleries of all sorts. If you're looking to see an array of mediums or study the work of a single artist, you can find a place that piques your interest.
Must-see museums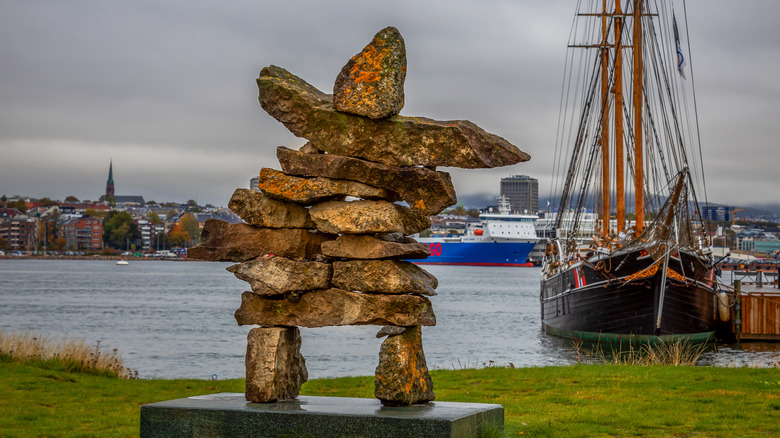 aarbois/Shutterstock
Perhaps the most popular art museum in Oslo is also the one with the most art in the country: the Nasjonalmuseet (National Museum). Here you'll find everything from paintings to architecture created by Norwegian and international artists. One of the most famous pieces in its possession is "The Scream," painted by Norwegian artist Edvard Munch. If you're a major fan of Munch's work or you simply want to see more of it, you can also check out the Munch Museum, which is dedicated to his creations.
If you favor contemporary art, consider stopping by the Astrup Fearnley Museum. Once again, you'll find works by artists from all over the world. Their collection contains some intriguing pieces that you can browse before you ever step foot in the museum. They constantly have different exhibitions coming in and going out, so be sure to check out their calendar to ensure you can see your favorite works. While you're in the area, be sure to visit the Tjuvholmen Sculpture Park, which features unique art that'll make you stop, admire, and think.
Sculptures and more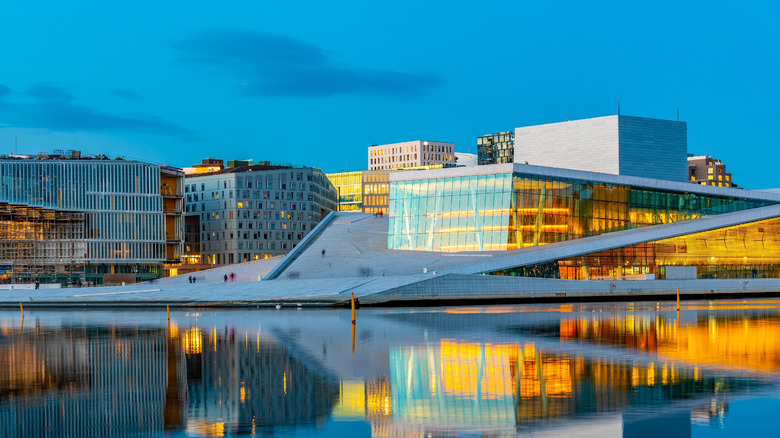 trabantos/Shutterstock
If you're visiting while the weather is warm and want to spend your time outside but still view art, you have a couple of options in addition to the Tjuvholmen Sculpture Park. The Vigeland Museum features a sculpture garden, a lovely fountain, and a bridge, which is an art piece that consists of 58 bronze statues of women, men, and children.
The Ekebergparken Sculpture Park is another wondrous place to visit. It's rich in art, history, and nature. You'll find sculptures of all sorts hidden amongst the trees, as well as ancient rock carvings and even a cemetery that's centuries old.
Even when you're just roaming around, you can find art amidst the city; it's also a hiker's paradise. Look for public art displays, and street art, including graffiti and murals. The architecture is also worth paying attention to. The Oslo Opera House is known for its beauty, and the Norwegian Parliament Building is also pretty to look at. So next time you're looking to travel to a place rich with art, consider one of the world's friendliest cities, Oslo.