Subscribe To This Website To Perfectly Plan Your Next Disney Trip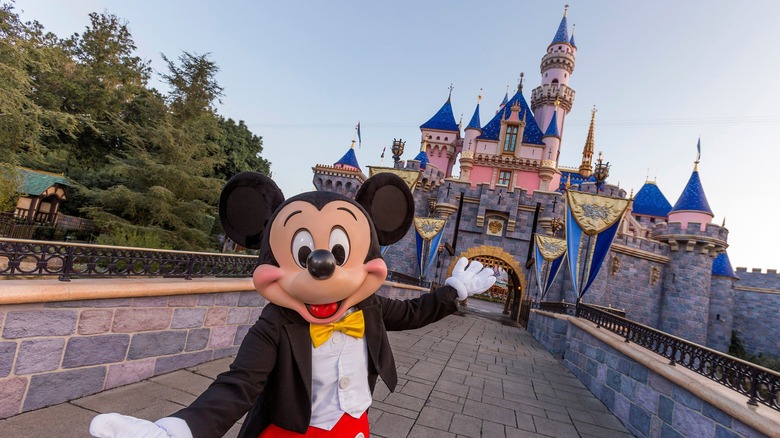 Joshua Sudock/Disneyland Resort
You've decided to visit a Disney park for your next trip. The rides, the food, the shows, the beloved characters brought to life — you want to experience it all! You've heard stories from friends and family who've gone before, and they've raved about the wondrous time they've had. A common theme in all of their stories, however, was that of waiting in line. Multiple people had told you that they had hoped to pack more into their day but were stuck waiting in line for some ride, the bathroom, a meal, etc. You know the park will be packed, but from their words, it might even be busier than what you anticipated.
Now you're faced with building an itinerary. Your goal is to create something realistic, but you wonder what that actually looks like. Luckily, you don't have to work too hard, the service Touring Plans is a must-have app for a successful day filled with rides, fun, and happy memories.
How it works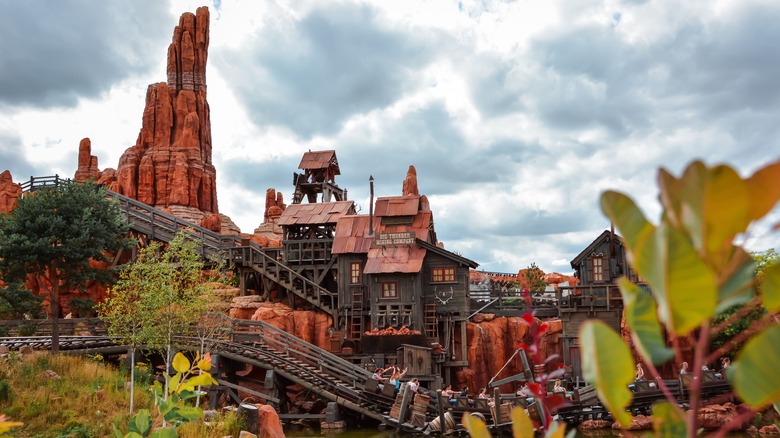 Wirestock Creators/Shutterstock
Touring Plans is a service that aims to make planning your Disney trip as smooth as possible. It shows you how crowded the parks are, restaurant reviews, and customizes your itinerary while saving you time and cash. In addition to the website, there is a blog, a book, an app, and even a podcast to ensure you get the most accurate information in whichever format you prefer. "I recommend this site and book to everyone. It has saved me so much time and hassle," one reviewer wrote on the website.
This planning site features more than 100 plans and also offers personalized plans that schedule your day in a way that allows you to maximize your time. It shows you the order of which attractions you should visit according to wait times. It also shows you how to book at restaurants that generally are difficult to get a table at, as well as how to snag discounts for park entrance tickets. This service considers everything you need to have a packed, fun-filled day. Taking advantage of it enables you to take advantage of the park in general.
Saving time and getting discounts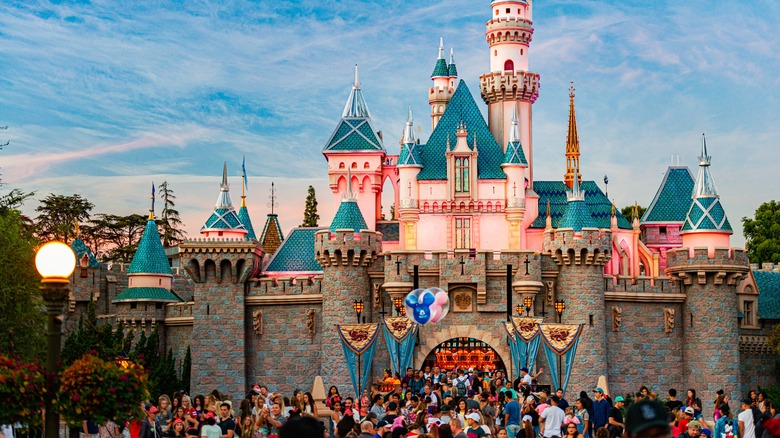 Konstantin Yolshin/Shutterstock
Touring Plans comes as an annual plan with a 45-day money-back guarantee. It costs $24.97, and that includes access to all of its services. As of now, it works for Disneyland in California, Walt Disney World in Florida, and for Disney Cruise Line (as well as Universal Orlando, Florida). Their website advertises that it can save you an average of four hours of waiting in line per day. "I used it for California Adventure and followed it religiously early in the day and diverged around lunch time. I still refreshed regularly and checked its suggestions and usually followed the top one or two," a user on Reddit wrote. "We were able to ride everything in the whole park and still had time left over for a few re-rides and shopping."
This tool can be especially helpful for first-time visitors since it lays out what to do and when, something that can be difficult to navigate on your own when you're unfamiliar with the park and wait times. With that being said, it can also be useful for regular park-goers by revealing things you may have missed on past visits.