Anthony Bourdain's Top Tip For Choosing A Restaurant While Traveling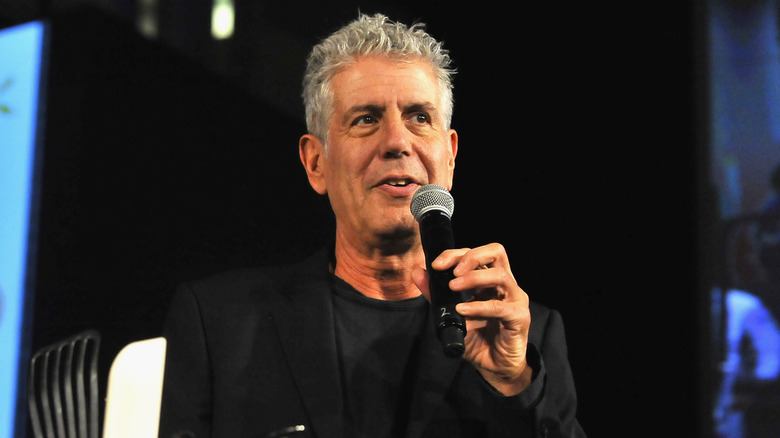 Larry French/Getty Images
Leave it to Anthony Bourdain to give the most perfect advice for experiencing everything your destination has to offer. The late chef and travel documentarian possessed a seemingly limitless Rolodex of culinary adventure tips in his head. Luckily for Bourdain's fans, he frequently shared them to help us enrich our escapades too. Bourdain's expertise, of course, was in all things food, so his advice regarding anything food-related was usually reliable.
For starters, he once noted in his famous New Yorker piece that you should never eat seafood at restaurants on Mondays because it's likely no longer fresh and the chefs are on leave. "Generally speaking, the good stuff comes in on Tuesday: The seafood is fresh, the supply of prepared food is new, and the chef, presumably, is relaxed after his day off," he wrote. Bourdain also advised against eating airplane food, because, well, it's not very good. Plus, refusing to eat gave him ample appetite to feast on whatever food was available at his destinations.
If you're looking for the best places to eat in a certain city or country, the "Parts Unknown" host recommended avoiding popular review sites like TripAdvisor. "I don't see them as reliable, because you don't know what people's priorities are," he asserted on his show (via The Telegraph). And if you're traveling and want to eat at a good restaurant, Bourdain once warned against opting for one filled with tourists.
Eat where the locals are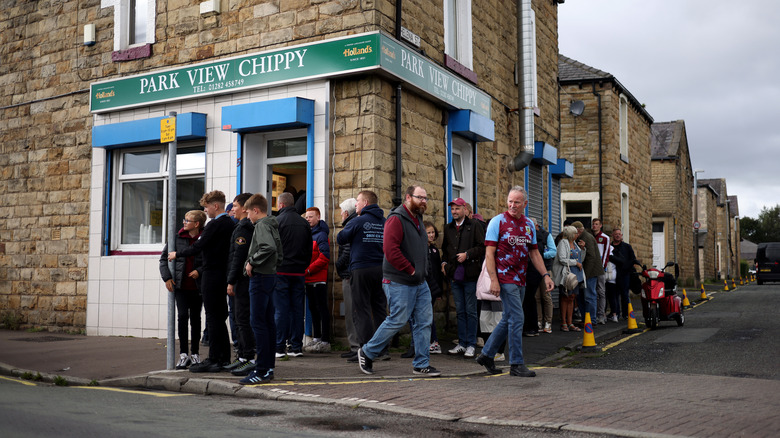 George Wood/Getty Images
Unless you travel often and can allot resources to eating fast food, you don't want to spoil your limited time abroad by choosing a spot with subpar offerings. According to the great Anthony Bourdain, the best restaurants in other countries — or anywhere in the world, really — are those that locals frequent. Local favorites are usually characterized by non-English, bare-bones menus. 
"You want to go to a place where there's locals only. No photos of the food, the menu is not in English and there are people eating there that look like they go there a lot," he wrote in a piece for TIME (via the BBC). Bourdain reiterated this to Entrepreneur, noting, "If you're in a restaurant where everyone looks like you, like a tourist, you probably wound up in the wrong place."
This doesn't mean that you should completely avoid places with queues outside. While speaking with Bon Appetit, Bourdain clarified that if you notice that locals are lining up at a spot, then that place may be worth a try. "I look to see if locals are willing to inconvenience themselves and wait in line for a long time to get something that only costs a dollar fifty, especially if it's a mixed bag of different incomes," he explained.