The Best Hack To Score A Last-Minute Dinner Reservation At Disney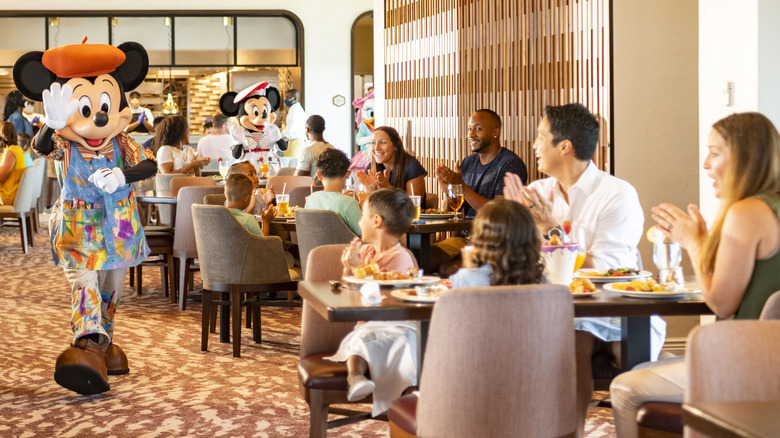 Handout/Getty Images
Walt Disney World has over 100 restaurants that accept breakfast, lunch, and dinner reservations. Many of these sit-down or table-service restaurants are so popular they book up months in advance. Disney previously allowed guests to make dining reservations 180 days out from their check-in date if they were staying at a Disney hotel. However, after the procedure changes necessary to re-open the parks in 2020, Disney World reduced the advanced reservation window to 60 days before check-in for all guests.
Guests staying at a Disney hotel still have the advantage of being able to book dining reservations for their entire stay. Those without a Disney hotel reservation 60 days away from their visit may also make dining reservations, but they have to book them one day at a time for each day of their visit. If all of this pre-planning is causing your blood pressure to rise, there is truly no need to be alarmed. There's a ridiculously simple hack that might just score you a coveted reservation regardless and all it requires is asking. 
Here's how to get that coveted Disney dining reservation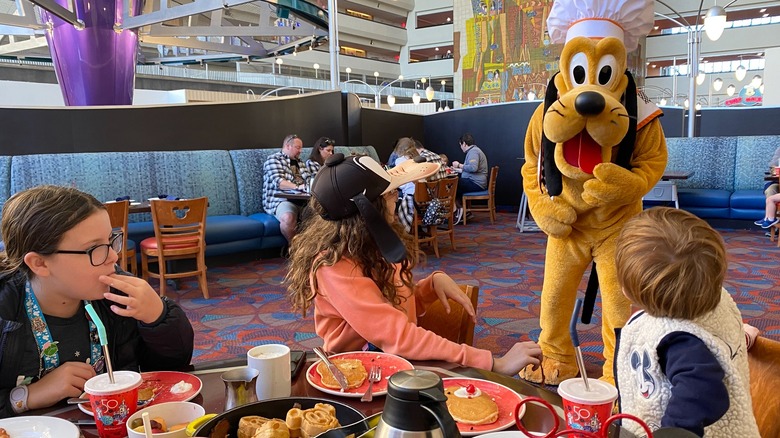 Sarah Gilliland
Simply put, asking is one of the best ways to score a last-minute reservation for a Disney restaurant. Many of the most popular eateries like Be Our Guest or The Hollywood Brown Derby have host stands at the front. Simply walk up to them and ask if any reservations for lunch or dinner are available that day. If you're lucky, you may even have success with asking about a breakfast reservation the following day if you prefer that meal time. This is because plenty of people no-show their reservations, or cancel at the last minute, so if you time it right, you'll get their spot. 
Alternately, some table-service locations also have virtual walk-up lists. Using the My Disney Experience app, tap the map symbol at the bottom. It will open up a Disney park map, usually Magic Kingdom. It will display wait times by default, but tapping the down arrow to the right of the words "wait times" will drop down a menu with several options. My Disney Experience's interactive map will also show you which restaurants have mobile ordering, what's on the menus, and the estimated wait time for your party if you choose to join the walk-up list. 
It's worth noting that restaurants like Cinderella's Royal Table in Magic Kingdom and Hoop-Dee-Doo Musical Review require prepayment when booking, which often means people tend to cancel those reservations much less often. Additionally, some restaurants remain so popular that their waitlist reaches capacity regularly and thus will not accommodate your party on the walk-up list.