Hike This Popular Trail And Come Face To Face With The Famous Breckenridge Troll
Brittany Webber/Shutterstock
Breckenridge, Colorado is a world-famous destination for outdoor recreation enthusiasts in Central Colorado at the base of the majestic Rocky Mountain's Tenmile Range. Most well-known for being a great place to ski and snowboard, this historic town is also a popular summer destination for hiking, mountain biking, and even whitewater rafting.
Natural wonders aren't the only thing that draws millions of visitors annually. Established in 1859 during the Gold Rush, it's one of the largest historic districts in Colorado. The vibrant downtown area has mouthwatering restaurants, saloons, and shops silhouetted against an epic mountain landscape. There are many historic buildings around town with some dating back to when the city was settled. With so much to do and see in Breckenridge, it's no wonder it remains as one of the most famous mountain towns in the United States.
In 2018, Breckenridge welcomed a new resident who quickly became a favorite among locals and tourists — the beloved Breckenridge Troll. The friendly troll sculpture has become an iconic landmark visited by huge crowds every day. You can experience all of the magic during your next trip to Breckenridge when you embark on a short hike along the Trollstigen Trailhead, just a few minutes from downtown.
Get to know the Breckenridge Troll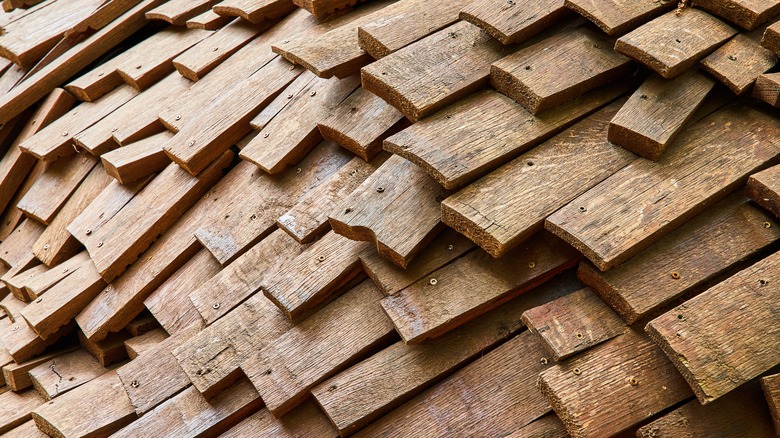 Nicholas J Klein/Shutterstock
Isak Heartstone, otherwise known as the Breckenridge Troll, is a friendly giant who towers over hikers at an impressive height of 15 feet. He was initially constructed during the Breckenridge International Arts Festival by the Danish artist Thomas Dambo.
Isak is constructed entirely from scrap wood with the intent of inspiring viewers to reimagine what can be created with materials that might be considered trash and bring awareness to recycling. The Breckenridge Troll is part of a collection of 99 incredible troll sculptures created by Dambo that are located around the world in Europe, the United States, and even South Korea.
Initially, the Breckenridge troll sculpture was located at the base of Breck Mountain. Tourists loved him so much that he went viral on social media, and soon, locals began complaining about traffic issues around the sculpture. A brief but passionate controversy arose when a plan to dismantle Isak was hatched, but luckily, fans of the sculpture and the artist himself pushed back. In 2019, the statue was relocated to his permanent home at the Trollstigen Trailhead.
What to expect on the hike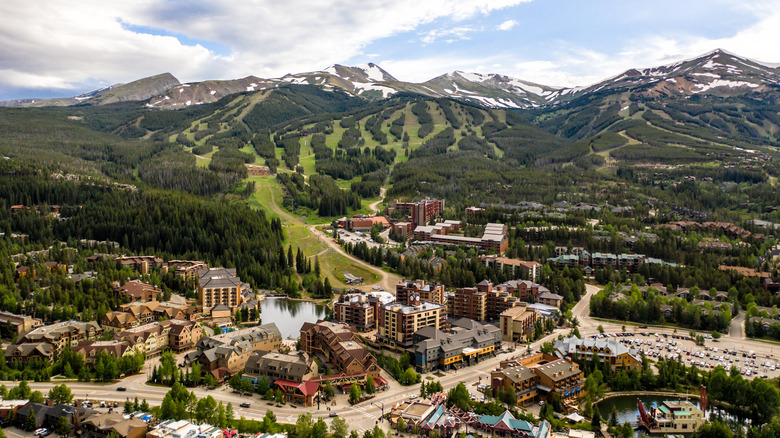 Nicholas Courtney/Shutterstock
There are only a few parking spots at Trollstigen Trailhead, which are almost always packed, and parking on the shoulder of nearby roads is prohibited. Consider leaving your car behind and opt to bike, walk, or take the free shuttle to the trailhead.
From historic downtown Breckenridge, you can reach the trailhead by walking in about 15 minutes. It only takes about 5 minutes on a bike. The Breck Free Ride shuttle leaves from the Breckenridge Station with departures every 20 minutes. You'll want to hop on the Gray Route, which operates between 6:25 a.m. and 11:15 p.m. (Note: from 8:30-11 p.m. departures are every 30 minutes). If you're driving into Breckenridge on a day trip, plenty of paid parking lots downtown make hopping on the shuttle easy and convenient.
Once you reach the trailhead, you'll see signage and troll footprints painted on the pavement, pointing you in the right direction. The trail is flat and well maintained, so most hikers find it easy, but it is not considered ADA accessible. You can complete the mile-long loop trail in about 25 minutes at a moderate pace, but you'll reach the troll sculpture after only a few minutes.
Feel free to bring along your four-legged friend on this hike as long as they're on a leash. It goes without saying that you should never tamper with or climb on the troll sculpture. The trail is for foot traffic only, so if you're on a bike, lock it up near the trailhead.