Find Great Deals While Traveling With The Help Of This Tool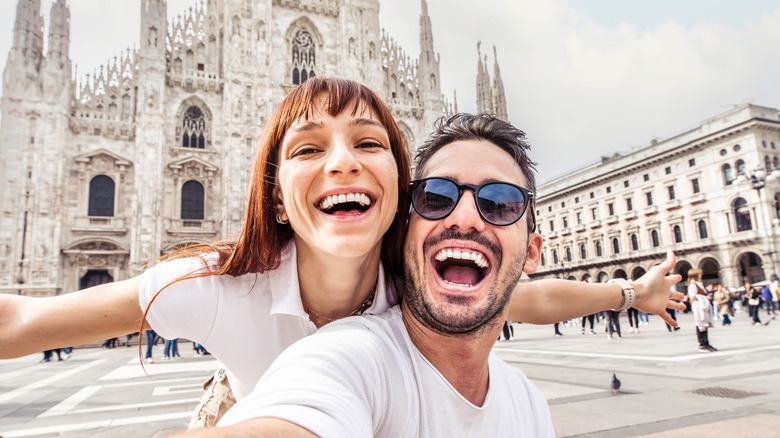 DavideAngelini/Shutterstock
We all love to score a great deal when we travel because expenses can easily add up, from airfare to accommodation to food to tours. It's only practical to save wherever we can, but bargains can sometimes be hard to find.
You would need to scour different websites and compare prices, or visit the official websites of airlines and hotels to check their rates. You may also need to use price aggregators to see if you can find a better deal. In any case, bargain-hunting is a time-intensive and labor-intensive activity most travelers would rather skip, if possible. Some companies have created websites and apps to try and provide a solution to this concern.
One such app is the travel aggregator, Travelzoo (available on Android and iOS). It features special deals that often have limited slots and time availability. Some of these discounted vacations are taken from other sites, but Travelzoo also includes travel packages with exclusive special rates.
What deals can you find in Travelzoo?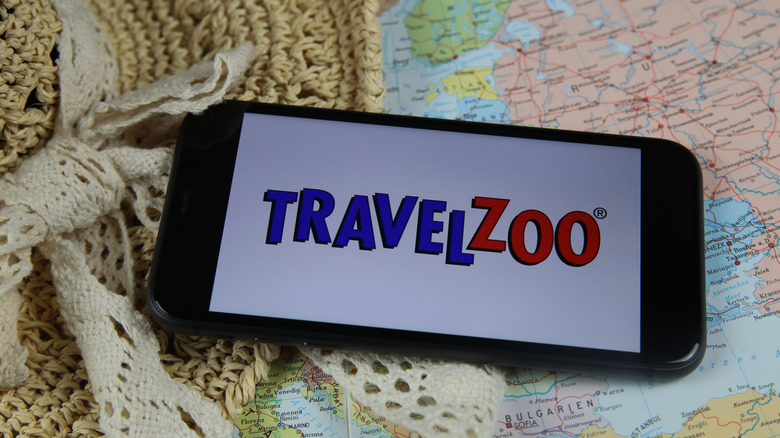 Ralf Liebhold/Shutterstock
Pretty much everything, but one area where it shines is with its all-inclusive packages to bucket-list destinations (Don't worry if you can't find your dream destination because Travelzoo continues to add new discounted vacations). These vacation packages include your plane tickets, accommodation, food, and gratuities.
If you'd rather not go for a vacation package, Travelzoo offers separate deals on your travel expenses. It particularly promises low rates on your airfare. "For overseas flights in particular, the Travelzoo app is a great resource to find discounts on first and business class airfare that are privately negotiated and not always advertised," Gabe Saglie, editor at large at Travelzoo, told Priceline. In addition to providing discounted rates it specially negotiated for its users, Travelzoo also features a weekly roundup of local deals known as the Top 20. This list includes the week's best discounts on travel-related expenses, such as hotel accommodation and even cruises.
Aside from travel, the app also offers deals on entertainment and leisure, such as discounts on tickets to shows, attractions, dining, spas, and more. Travelzoo claims users can save as much as 65% on travel and local deals. What's more, the app also promises exclusive deals when you download any of its international app editions, such as those for France, Spain, Germany, Japan, Hong Kong, and China.
How does it work?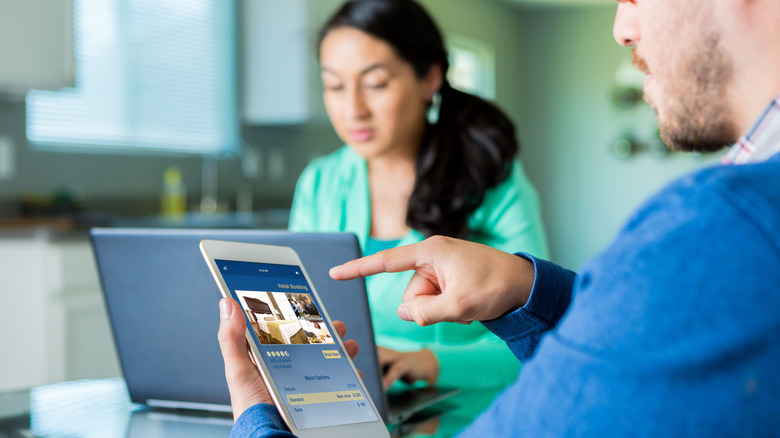 Sdi Productions/Getty Images
When you open the app, you'll find the Top 20 list, Last-Minute Deals, and other categories. Scroll through the deals listed and once you find an offer you like, there are only two possible courses of action. Travelzoo will either send you to another website to complete your purchase or give you a voucher that you can redeem.
When you're directed to another site, you'll have to make the booking with its partner or deal provider yourself. If you received a voucher, you can use the promo code to book the offer. Everything you need to book the deal is in the How to Book section.
Keep in mind that Travelzoo merely acts as a referrer most of the time, so always do your due diligence. Research the company it's referring to and read the fine print before finalizing anything. Give extra attention to the dates, as some offers might not be compatible with the vacation schedule you had in mind — or, in the case of vouchers, promo codes might have a short validity period or an expiry date you need to take note of. Check also for any taxes, extra fees, or additional instructions or restrictions.