Travel Back To Your Childhood With A Trip To This Amusement Park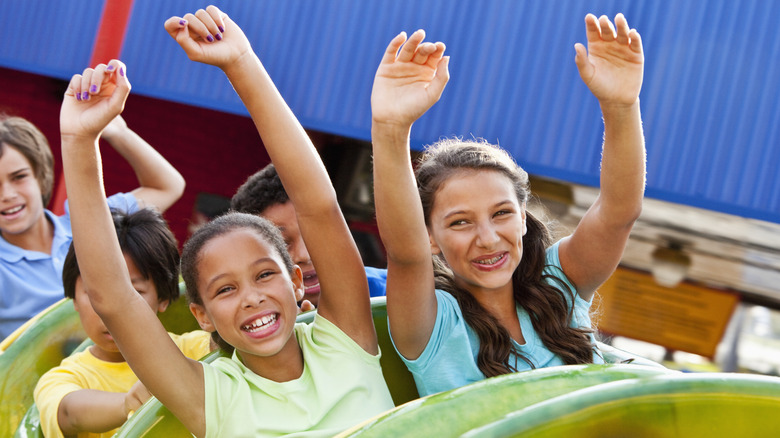 Kali9/Getty Images
What were your favorite toys growing up? If you were a child of the '70s through the early 2000s, chances are you played with Legos. Grandparents today are probably familiar with Legos, too, even if they didn't grow up playing with them. While Legos were invented in 1932 in Denmark, the popular children's toy didn't make its way to the U.S. until the 1960s. Fast forward to the present, and Lego is one of the most popular toy brands in the world. 
The first Legoland theme park opened in Denmark in 1968, but in 2005, the Lego Group sold its theme park to Merlin Entertainments, which currently operates Legoland theme parks across the world. In 2011, Merlin Entertainments opened Legoland Florida in Winter Haven. Located about 50 miles southwest of Orlando, this family-friendly theme park has expanded to include a water park that opened in 2012 and the first Peppa Pig Theme Park in the U.S. that opened in February 2022.
Ticket prices at Legoland Florida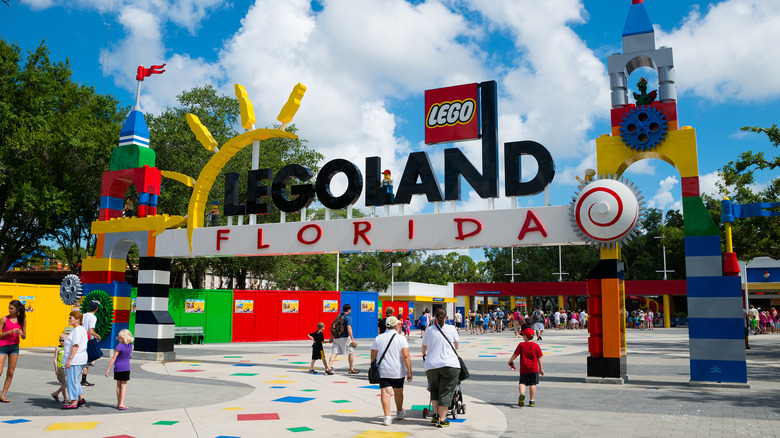 Robhainer/Getty Images
Ticket prices at Legoland Florida can fluctuate depending on your visit date and whether you purchase online. Legoland offers one-day tickets for its park for $119 per person, or $74 if purchased online. A one-day ticket to Legoland Florida and the water park is $144 or $109 if purchased online, while the price of a one-day ticket to Legoland Florida and the Peppa Pig Theme Park is $149 or $114 if purchased online.  By comparison, at Magic Kingdom Park, a one-day ticket currently starts at $109. A one-day park ticket at Universal Studios Florida also currently starts at $109. A park hopper add-on for more than one park at Walt Disney World can cost up to $80, according to WDW Magazine. Meanwhile, a one-day ticket for two Universal Orlando theme parks currently costs $164. All prices are before taxes and fees.
In addition to the admission prices being competitive with other theme parks, Legoland is perfect for a younger audience. Most rides and attractions have lower height restrictions, and there are Legos everywhere. Several ride queues offer tables with Legos for children to play with while parents wait in line. If more amusement parks offered interactive queues for their youngest guests, waiting in line would be much easier for them and their adults! 
Grownups will have fun at Legoland too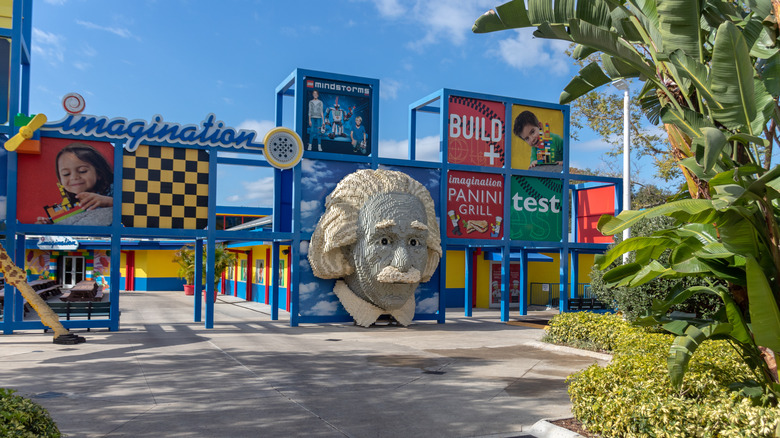 YES Market Media/Shutterstock
Legoland Florida was built on the land that housed the former Cypress Gardens theme park that closed in 2009, but Legoland still contains the Cypress Gardens botanical gardens. The environment allows Legoland's expansive park to be more shaded than other Florida theme parks. Parents and kids alike will appreciate the shady breaks throughout the park from the oppressive heat that occurs in the region. Grownups will also appreciate the multiple indoor, climate-controlled buildings with Lego free-play areas that keep kids entertained while adults rest their feet. Lego play is not limited to children, either. Everyone can enjoy building their own creations or following instructions to make something specific.
Writer Seely Lee from Mouse Ear Memories says that what adults will love most about Legoland is that it's a lower-stress alternative to other theme parks. Though many Orlando-area theme parks require months of planning and preparation to visit, Legoland does not. In fact, the slower pace of the park might just be the break you need on your next Florida vacation.