Use This Tool To Find Great Outdoor Activities At Your Destination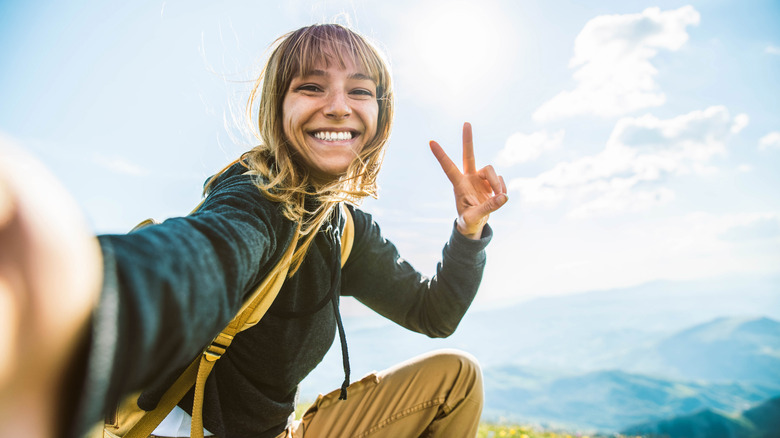 DavideAngelini/Shutterstock
There's a familiar itch that outdoor enthusiasts know all too well when they adventure to a new destination. The desire to dive deep into nature, to explore new paths, to ride new waves — it only grows stronger the further you are from what's familiar. However, in most cases, the challenge isn't the adventure itself; it's actually finding the right one. And even with seemingly endless options and tours available, how can you make sure that you're finding the right excursion for you?
Enter 57Hours. More than just a search engine for outdoor escapades, the app works to bring together passionate adventurers with experienced guides in different corners of the world. Whether your adrenaline rush comes from hiking rugged terrains, navigating ice cliffs, riding mammoth waves, or gliding on a kiteboard, 57Hours sources the best adventures tailored to all of your thrill-seeking desires and lets you book directly through their platform. Easy, convenient, and — most importantly — quality guaranteed.
By leveraging this tool, travelers can pinpoint their adventures even before packing their bags. Here's how to ensure that every moment of your trip is optimized for unforgettable and thrilling experiences.
The story behind the adventure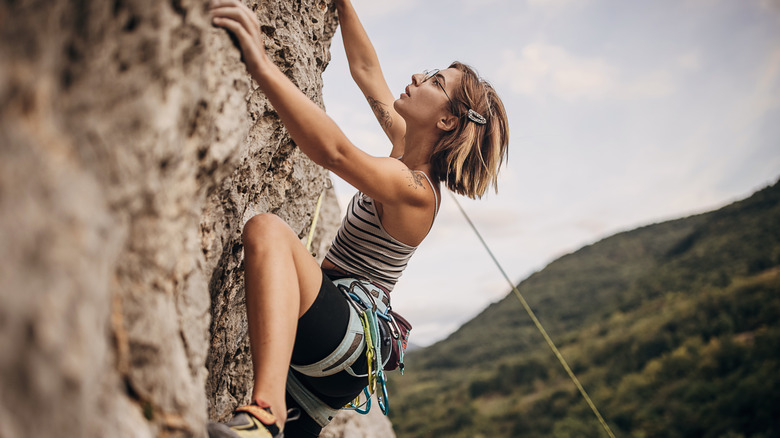 South_agency/Getty Images
Founded by thrill-seekers Viktor Marohnic and Perica Levatic, 57Hours' name is an ode to the magic of weekends — specifically, the hours between 3:00 PM on Friday and midnight on Sunday. Combining their passion for the outdoors with a vision for community-building and a zest for creating products that make the world a better place, Perica and Viktor built 57Hours on the principle of making outdoor activities and adventures accessible to everyone.
Beyond its commitment to connecting adventurers with unparalleled experiences, the company also prioritizes sustainable travel and eco-conscious practices in its operations. 1% of the company's gross sales is channeled towards supporting environmental non-profits across the globe. And of course, this initiative underscores an unavoidable truth: There would be no planet left to explore if we didn't work to take care of it.
Furthermore, 57Hours takes pride in partnering with certified local guides who are looking to grow a business of their own. This not only guarantees that these passionate guides can make a living doing what they love but also that every adventure is deeply rooted in authenticity, giving travelers a genuine taste of local customs, knowledge, and experiences. 
Tailoring outdoor experiences to your every whim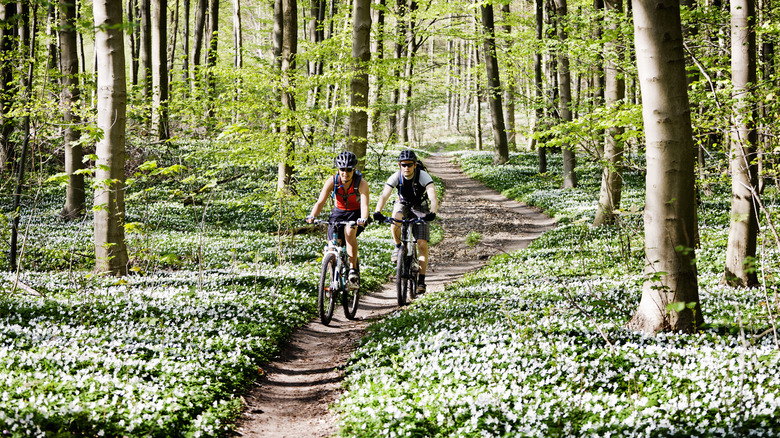 Soren Svendsen/Getty Images
The beauty of 57Hours' touring and adventure catalog lies in its versatility. Whether you're hankering for a rock climbing escapade in the Red River Gorge for just $165, have your eyes set on a 3-day backcountry skiing quest costing $790, or even a grand 15-day trek hiking the Annapurna Circuit in Nepal ringing in at $2,190, there's something for every explorer and every type of budget. Booking is simple: Find the tour or destination you're interested in, choose the date of your trip, customize your selection with the number of people you're bringing, and confirm your reservation. Can't make your trip? 57Hours has different cancelation policies depending on the nature of your tour, so make sure you read the fine print before purchasing.
Are you more of a laid-back adventurer? 57Hours' offerings aren't just limited to far-off destinations or intensive trips. Suppose you're planning a road trip, and your route happens to pass through a popular national park. Why not take a detour and challenge yourself with a new experience? Whether it's a quick rock climbing session or a day-long trail running workout, 57Hours ensures you have plenty of opportunities to transform any journey into an adventure-filled escapade.
And, for the adventure lovers in your life who can't make your next trip, 57Hours has you covered. The platform currently offers customizable gift cards that range from $100 to $2,000 or more — a great way of nudging someone toward their next outdoor journey.