Visit This Under-The-Radar US National Park For Incredible Outdoor Adventures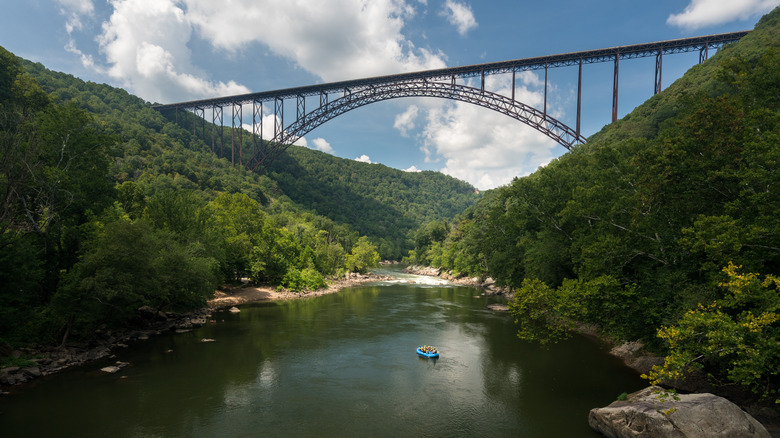 Backyardproduction/Getty Images
A visit to a national park allows you to immerse yourself in nature and all the peace and adventure that comes with it. They can be some of the most beautiful places in America. Some love to hike the many trails most national parks harbor, others enjoy afternoon picnics, and others prefer to bring their RVs or set up a tent and camp. If you're a regular parkgoer, you might be familiar with how full the parks can get during peak season. While it's great to see so many people connecting with the great outdoors, it's also a little annoying to have people interrupt the silence of the great outdoors.
For those eager to get outside but also determined to avoid the crowds, visiting a lesser-known park could be the route to take. One beautiful option that just gained national park status in 2021 is located in West Virginia. New River Gorge National Park and Preserve consists of acres upon acres — over 70,000 to be exact — of land. Since it's a canyon, it might be of particular interest to climbers everywhere.
Water activities and wildlife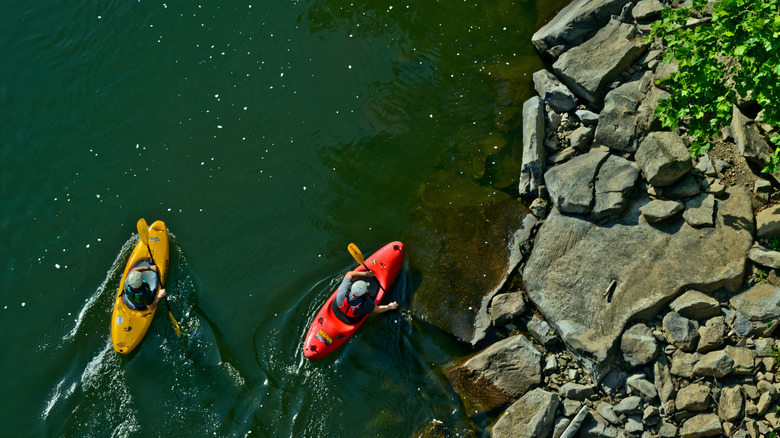 Malachi Jacobs/Shutterstock
The New River Gorge National Park and Preserve has a 53-mile-long whitewater river. Ironically called the New River, it's one of North America's oldest rivers. The park in general has numerous things to do, ranging from water activities like white water rafting and boat trips to boardwalks and climbing. The park even has a historic town nestled inside. 
"America's newest National Park is a great reason to come to West Virginia," one reviewer wrote on TripAdvisor. "I had been through West Virginia but had never really stopped or stayed. However, with the new park, my daughter and I made the visit and I am very glad we did."
If you're an avid birdwatcher, this is the spot for you as well. The park is a natural habitat for Bald eagles and peregrine falcons. For those who are more interested in wildlife at large, this park is a gem. It's home to about 65 species of mammals, including some that are threatened or endangered.
Visiting the park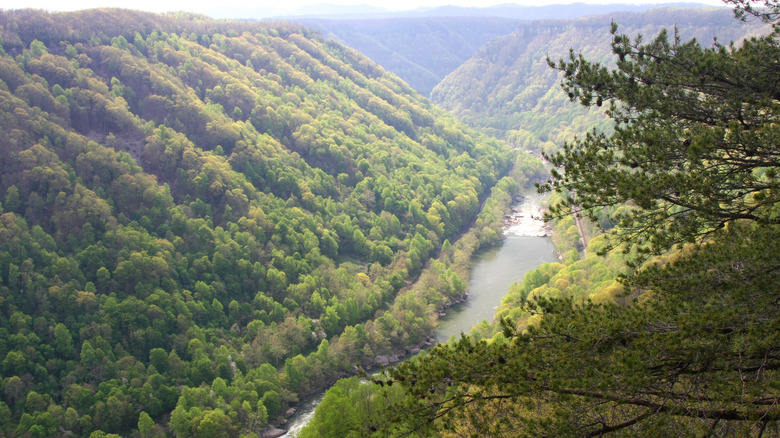 Mountainberryphoto/Getty Images
Getting to the national park shouldn't be too much of a hassle. It's easiest to access the park with a car. Once you arrive, you can ditch your vehicle in a parking lot and hit the trails or head to the river. If you're not camping, you'll probably want to stay in a hotel. The nearest town is Beckley, which is about a 30 minute drive, and the nearest city is Charleston, which is about a 70-minute drive.
You can visit New River Gorge National Park and Preserve any time of the year. The national park experiences all four seasons, so expect cold and snow in the winter, budding plants in the spring, lush greenery and hot temperatures in the summer, and beautiful foliage in the fall. Since the park gained its status as a national park only a couple of years ago, it's pretty much an under-the-radar park, meaning it's not as crowded. Because of this, you don't have to worry about overcrowding during peak season. "We have wanted to go here for a long time and were worried that it would be crowded now that it has a National Park designation, but it was not," another reviewer on TripAdvisor wrote. "In fact, we did some hikes where we did not see other people."