One Thing You Should Consider Getting For Your Car Before A Road Trip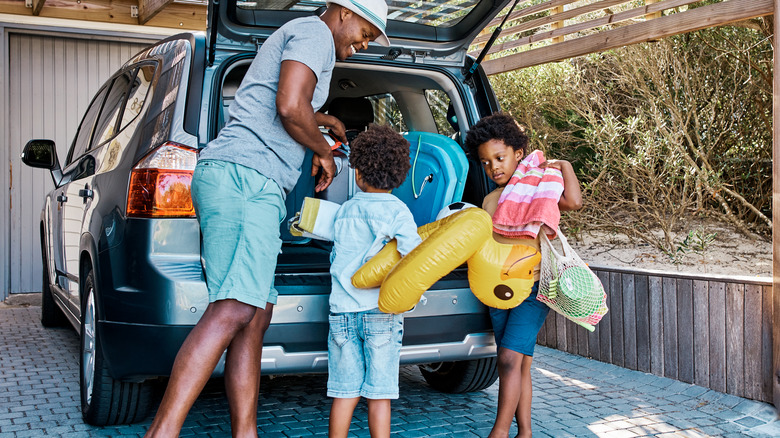 Pixdeluxe/Getty Images
We may receive a commission on purchases made from links.
While it seems like there's no end to the gadgets you can buy for your next road trip, there actually is one electronic that offers a lot in the way of driving perks: a dashboard camera, or a dash cam. True to its name, the dash cam records the view from the front windshield, and any side windows, depending on how many cameras there are and where they're positioned. On a practical note, dash cams can be useful if things go wrong. People like to use them in case of car accidents, where they can use recordings of the event as evidence in case there's a dispute over who was at fault. This can be especially helpful if you're traveling and in unfamiliar places.
While dash cams serve this functional purpose, they can also be a wonderful device for making memories on your road trip. Since the dash cam records everything from the front of the vehicle, it offers a different vantage point than what you'd be typically recording and photographing. Just think of the scenic routes you might take, like the verdant byways in Vermont, or the incredible beauty of Australia's Great Ocean Road. Wherever you decide to go road-tripping, don't miss this chance to get the best footage of your trip.
Make unique footage of your road trip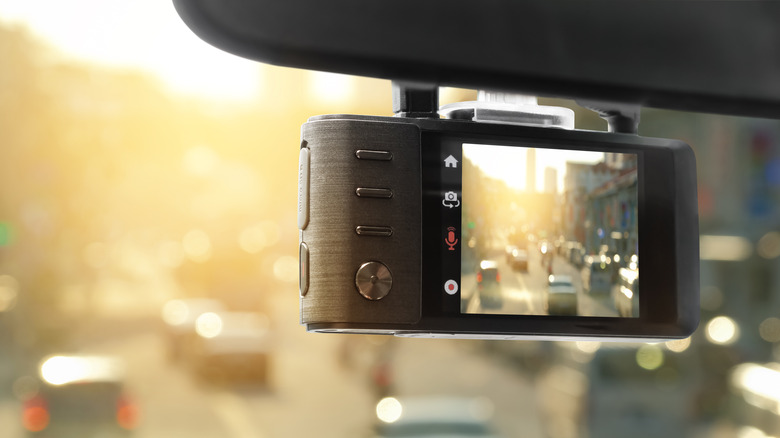 Nudphon Phuengsuwan/Getty Images
There's a lot to consider when choosing a dash cam for your road trip. You want to choose a camera that offers a high-quality recording, with high megapixels or an HD camera, so that the footage from your trip is a crystal clear souvenir. You also want to consider how your dash cam stores the footage. If it offers cloud storage, this is likely the easiest, since you don't have to worry about a memory card or overloading your phone or computer. Consider also that some dash cams offer the chance to film both in front of your car and inside of your car. If getting both vantage points is important to you, opt for one that offers a film range. If high-quality night vision is important to you, make sure that your dash cam offers this. Some cameras offer poor-quality recordings at night.
One of the crowd favorites for road-tripping dash cams is the Biuone, which has a powerful night vision range and a camera for the front windshield as well as one for the back of the car, so that you can both record your memories and reverse safely. Another popular choice is the Kingslim Dash Cam with Wi-Fi, which offers GPS as well so that you can have a record of your journey as well as the footage.