This Popular US Airport Is Known For Losing Travelers' Luggage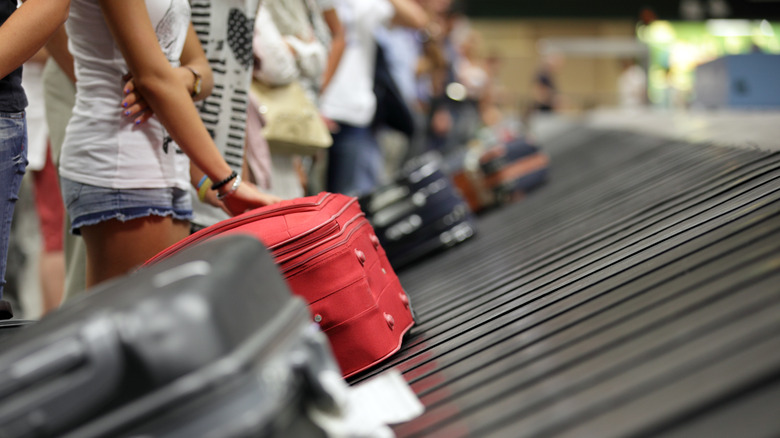 Brian A Jackson/Shutterstock
Vacation time is on! You've touched down at your destination and you're clamoring to get to your hotel so you can drop off your luggage and get busy sightseeing. But there's just one problem: When you arrive at baggage claim, your suitcase is nowhere to be found. No matter how many times you watch that conveyor belt spin by, it doesn't appear. Talk about a lousy way to start a vacation.
Unfortunately, many of us have had to deal with this dilemma — and it's become increasingly common over the past few years. Bloomberg reported that, according to data from Mapfre SA, reports of lost luggage increased by 30% in the summer of 2022 compared to the same season in 2019. And it turns out, some airports are more likely to lose your luggage than others.
As reported by Lifehacker, Forbes Advisor analyzed data relating to major U.S. airports and assessed the airports on a scale of 0 to 100, with 100 having the highest number of reports of lost or damaged luggage. The, uh, winner was none other than John F. Kennedy International Airport (JFK) in New York City. Rounding out the top five were Miami International Airport (MIA), Los Angeles International Airport (LAX), Norfolk International Airport (ORF), and Fort Lauderdale-Hollywood International Airport (FLL).
How to prevent your luggage from getting lost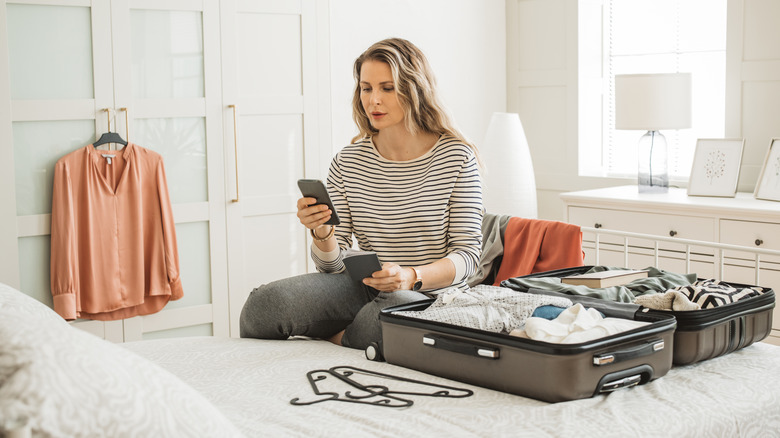 Svetikd/Getty Images
Although sometimes no matter how many preventative measures you take, you still end up empty-handed at baggage claim, there are steps that can make it less likely that your vacation will kick off with a lost suitcase. If your trip is on the shorter side or you can pack light, stick to a carry-on. You'll save some money on the baggage fee and it cuts down on the possibility of your bag being lost. Of course, this isn't always possible.
Nonstop flights are preferable for several reasons. Firstly, most people don't enjoy sprinting through a crowded airport to make a connection. Secondly, it's less likely your bag will get lost. If there's no direct flight to your destination, Scott Keyes, the founder of the travel site Scott's Cheap Flights (now Going.com), suggests choosing the option with a longer layover time. "Bags are most likely to get lost in that transfer between planes at connection, especially if there's a tight connection," Keyes told CNN, noting that this is especially true for international flights. Many airlines also have baggage tracking on their apps, and you can also track your bag yourself by getting an AirTag and connecting it to any of your Apple products.
What to do if your suitcase gets lost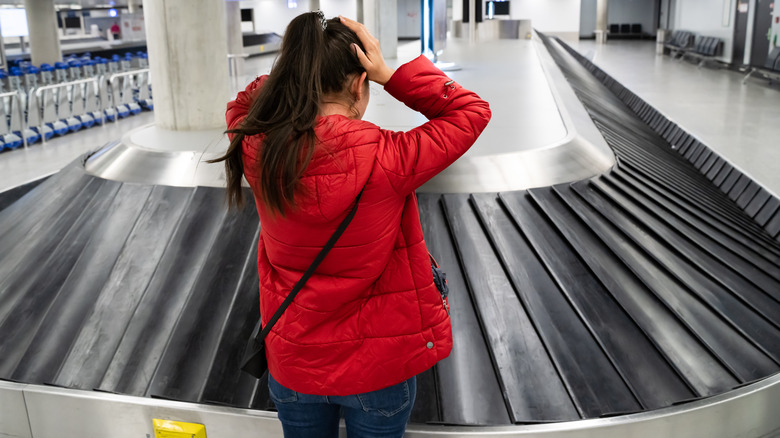 Andrey_Popov/Shutterstock
No matter how many precautions you take, you still may end up with a suitcase that's MIA. According to Mel Jordan of Brock Solutions, a company that provides airports with baggage handling expertise, the first thing you should do is immediately file a report at the airport. "Although you legally have seven days to file a claim, the quicker this is done, the quicker the airline has the details to repatriate your baggage to you," Jordan explained to Condé Nast Traveler.
Depending on the circumstances and how quickly your bag is located and returned to you, you may also be entitled to compensation. However, as travel expert Sara Rathner of NerdWallet told Condé Nast Traveler, "Each airline has its own policy as to when a bag is officially considered lost." She recommends keeping receipts for everything you need to buy while your luggage is missing — and, if the absolute worst-case scenario happens and your bag is lost for good, calculate the value of what was in your suitcase.