Can Picking Up Your Rental Car Earlier In The Day Really Help You Save?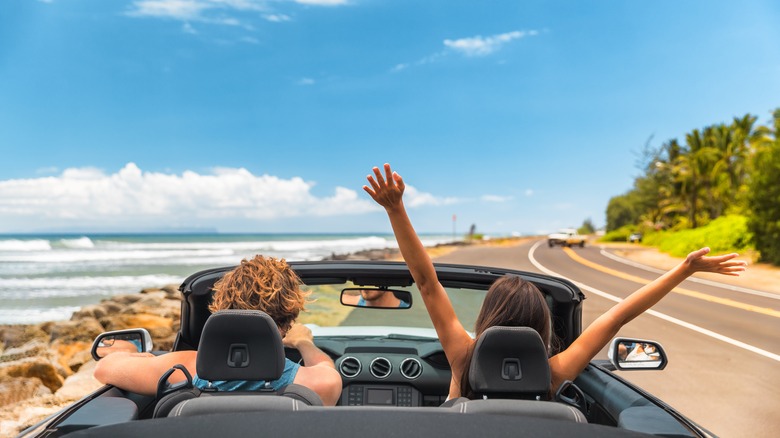 Maridav/Shutterstock
Paying for a rental car is nowhere as affordable as it used to be. The pandemic upended the industry with car rental prices dropping exponentially — only for them to nearly double after most restrictions had been lifted. According to the Consumer Price Index from the Bureau of Labor Statistics, car rental prices rose 48% from July 2019 to July 2022, beating out other travel expenses like airfare and hotel.
But renting vehicles is non-negotiable for many, especially those who are traveling to places without a reliable form of public transportation. And even if there is, going places by car is still less of a hassle than riding trains or buses. The other alternatives are booking an Uber or riding in taxis, but those are way more expensive than car rentals.
If a car rental is the only viable option on your trip, there are ways to save money on car rental fees. One lesser-known hack is showing up to the pickup point as early as you possibly can, as it can score you a free upgrade. It may not always save you cash, but you get to save money by getting a much better car without paying additional fees.
It can score you a free upgrade — sometimes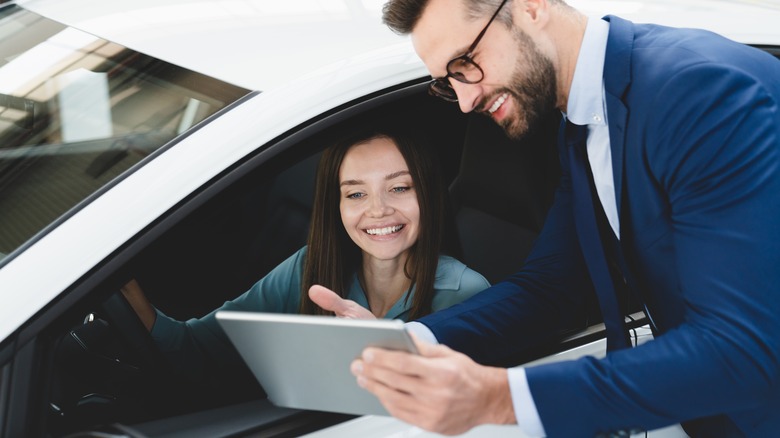 Inside Creative House/Shutterstock
Showing up to the pickup point early in the morning can score you major perks, chief of which is getting a free upgrade on your rental. The trick is to book the smallest car possible — one that you won't mind driving in case the hack doesn't pan out as you expect — and then hope that the vehicle you originally booked isn't ready by the time you go to pick it up. In the mornings, most renters haven't returned their cars yet, so the car rental company would be obliged to give you the best car available.
One Reddit user claiming to be working for a popular car rental company corroborated this claim, saying: "I can tell you that 10000% of the time if they don't have the car class you booked in for they have to give you a free upgrade. They cannot give you a smaller car for the same price UNLESS the rates for the smaller vehicle are more than what you booked."
It should be noted that this trick doesn't always work. Sometimes, the opposite happens. Another Reddit user shared an incident where they ended up getting a car that wasn't in the same tier as what they had booked, writing: "Asked for a 5.0 Mustang, was given a 6banger day of – "That won't work what else do you have", they pointed to a dirty 392 scat challenger with transit tags."
Other hacks for saving money on your rental car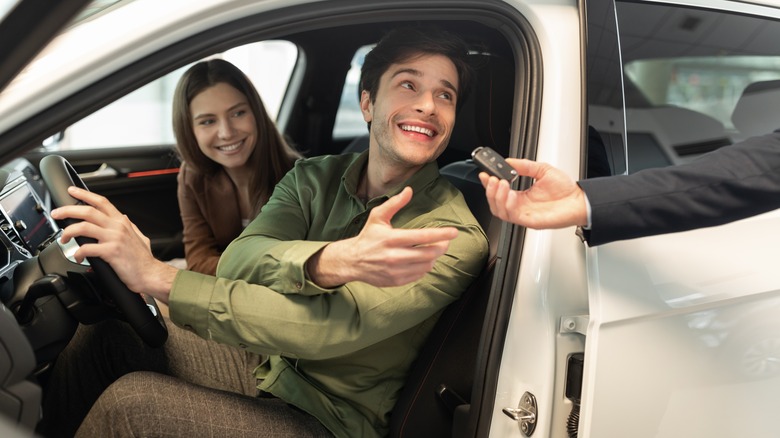 Prostock-studio/Shutterstock
If you don't care much about the car you drive and hold savings to a higher priority, what you can do is book a rental as far in advance as you can, without thinking too much about the rate. You then check periodically if rental companies are offering the same car at a lower rate, and if you find a better deal, cancel the initial booking, provided that you won't pay any hefty cancellation fees. Proceed with booking the rental car with a lower rate, and voila, instant savings!
Another way to whittle down your car rental expenditure is to designate a single driver, ideally over the age of 25. This helps dodge extra costs as you're not paying for an additional driver or a young driver fee. It may also be worth joining free member programs in case car rental companies offer exclusive discounts to members — and if you're not too keen on doing research, you can always rely on price comparison sites to see which deal best fits your needs and budget. "What is neat is that you can put in your memberships with Costco or AAA, and they will search for those discounts and any online coupons that may help you save," Ted Rossman, industry analyst at CreditCards.com, told NBC News. "They do price comparisons before and after you book so if two weeks later that booked rental for May went down you can rebook at the lower rate."