Avoid Making This Mistake When Planning Your Sea Days On A Cruise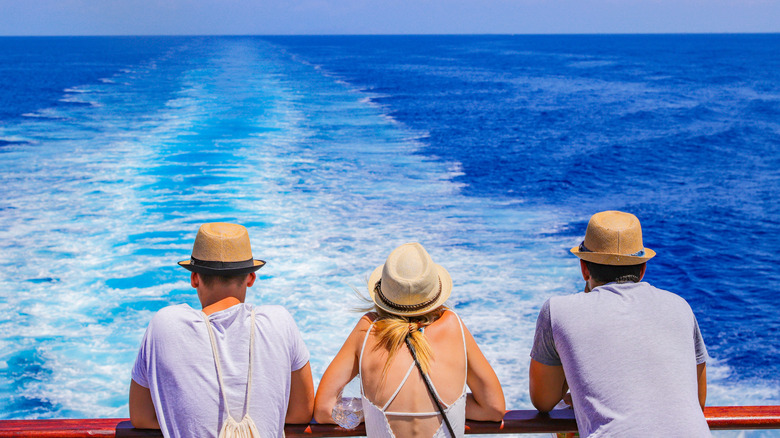 MagioreStock/Shutterstock
For many travelers, the main appeal of booking a cruise comes down to the adventures that await at various ports of call. From scenic tropical islands to locations featuring gorgeous glaciers, there's a lot to look forward to at each stop. Yes, the onboard buffets are endlessly tantalizing, and the opportunity to enjoy the ship's casino and pools can be intriguing, but there's something about seeing multiple destinations while only unpacking once that's hard to resist. In 2023, Statista projects over 31.5 million passengers will depart on cruises globally.
Something those who are new to cruising tend to overlook when stepping onboard their first cruise ship is the fact that even the most exploration-focused itinerary also includes several days at sea. These are sailing days when you don't have anywhere to be and are simply in transit to your next destination. The assumption on the part of many passengers is that these days are designed exclusively for sitting back, relaxing, and enjoying blissful tranquility on the water.
While some downtime can certainly be enjoyable, a few days in a row at sea following a plan that includes doing nothing at all can get tedious quickly. If you're not prepared for how sea days really work, you can be unpleasantly surprised. One of the biggest mistakes travelers make on sea days is not consulting the cruise planner ahead of time.
Take time to look ahead so you don't miss out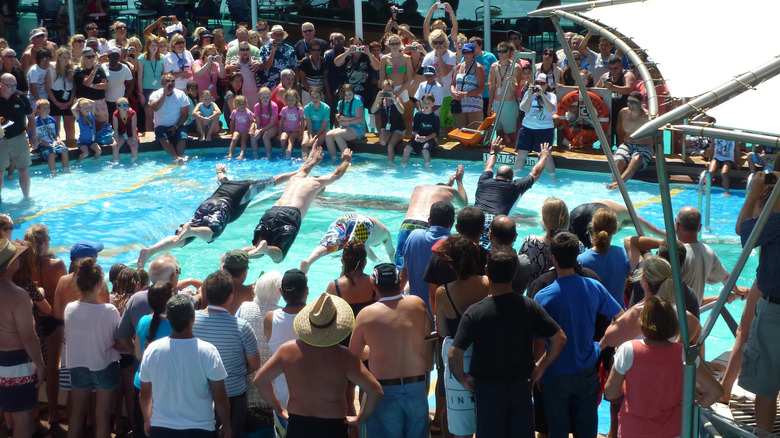 Tassiekarin/Getty Images
Failing to browse the cruise planner before a sea day can leave you disappointed with your limited onboard options. The planner is a detailed agenda of all the onboard activities and events for the next day. Typically, a printed planner is delivered to passenger cabins each night, providing time to browse and customize your plans.
Cruise ships also have planners available digitally through their app. At the touch of a button, passengers can check what activities and events they might be interested in sampling. It's good to remember that unlike port days where cruise ships are quiet, sea days mean every single passenger will be onboard looking for something to do at the same time. To keep guests occupied, cruises tend to fill sea days with a long list of specialized activities and programming.
Options for entertainment can range from karaoke sessions and volleyball tournaments to dance parties, trivia events, and art auctions. Checking the planner ahead of time is essential for knowing when and where to show up to make the most of the fun. If you don't check the planner, you might also miss out on unique sea day classes offered like artistic napkin folding demonstrations or how to create adorable animals out of those cruise ship towels. There are often fitness classes and lectures offered on sea days as well that you'll only find out about if you consult the planner.
Reservations may be required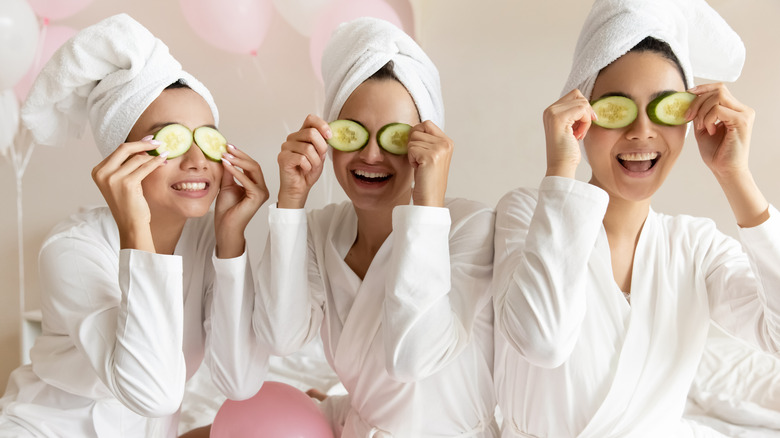 fizkes/Shutterstock
When you don't browse the planner before a sea day, you could miss out on activities that require reservations. With so many people onboard during these times, it's often necessary to limit the number of participants for specialized events. The planner highlights activities that require a sign-up and how to book your spot. Some of these limited space experiences on a sea day could include everything from go-karting and wine tasting sessions to laser tag tournaments, or time on a simulated surfboard.
The cruise planner is also the perfect place to keep an eye on upcoming onboard store sales that are exclusive to sea days. Not taking time to look at these opportunities in advance could mean missing out on huge savings on items you've been considering purchasing onboard, whether that's a watch, a necklace, or customized apparel. The same goes for discounts that are offered on sea days at fee-based onboard restaurants. The planner will let you know when there are special dining options or chef demonstrations available during a sea day and how to make sure you get your reservation in place.
If you were looking forward to quality time in the spa on a sea day but you don't consult your planner first, you may be out of luck. The spa tends to be an exceptionally busy place without any shore excursions on the agenda. Making a reservation for spa treatments in advance of a sea day is often required.