The Travel Option Making Women Feel Safer While Traveling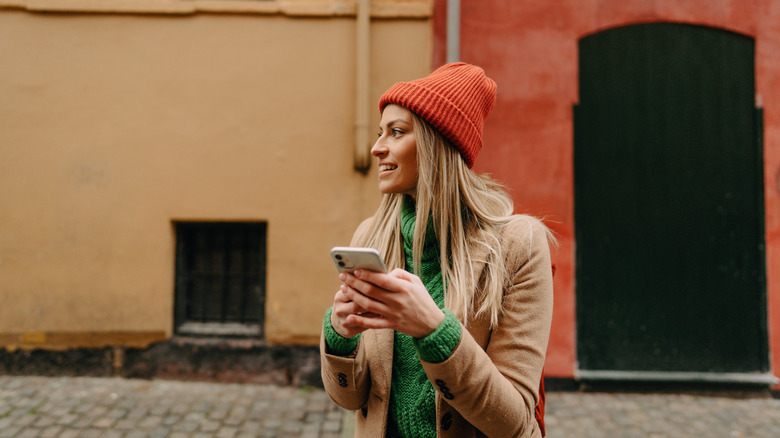 Aleksandarnakic/Getty Images
Traveling solo is something we believe everyone should try at least once in their life. You can see the world on your own schedule and at your own pace. You never have to do anything you don't feel like doing, and you won't miss out on any experiences you want to do either. You can feel free to make new friends or enjoy some much-needed alone time to recharge and relax. However, for people who identify as female, traveling alone can be daunting, and many have concerns about their safety and comfort while on their own. This is why women-only hotels — along with other female-only areas, groups, and experiences — exist.
According to National Geographic, women-only hotels in the U.S. sprung up in the 19th century so women could find work in urban centers. There, women could enjoy comfortable surroundings and socialize together. As a result, women-only hotels became synonymous with freedom for single women.
Today, women-only hotels are still a great option for female solo travelers in need of a comfortable and safe place to stay where they can meet other like-minded individuals. Many women-only hotels also offer spa services, fitness classes, and networking events to help guests fully enjoy their time and meet people more organically.
Why women want women-only hotels and where to find them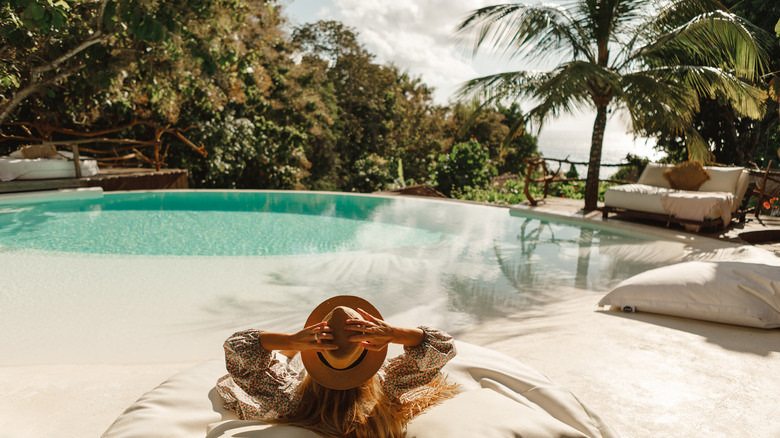 PhotoSunnyDays/Shutterstock
If this is the first time you're hearing about women-only hotels, you're not alone. Women-only hotels simply aren't as prolific as they once were, but this doesn't mean there isn't demand for them. In female-oriented travel forums, women considering solo travel have asked about what to do about their accommodations, from whether they should book a bed in a female, mixed, or private dorm in a hostel to what kinds of devices they should use to secure their hotel room. By giving women the opportunity to occupy a space made especially for them, women-only hotels greatly reduce the anxiety that can come with traveling alone and allow women to both literally and figuratively rest easy. These spaces are especially important for women whose religious beliefs do not permit them to intermingle with men. But where can you find them?
While they are a few in number, you can find a few scattered across Europe, including Josephine's Guesthouse in Zurich, Switzerland and the fabulous Som Dona in Mallorca, Spain. Elsewhere you'll find the relaxing and beautiful Bliss Sanctuary for women traveling to Bali, Indonesia and the Nine Hours Woman Kanda capsule hotel in Tokyo, Japan.
Alternatives to women-only hotels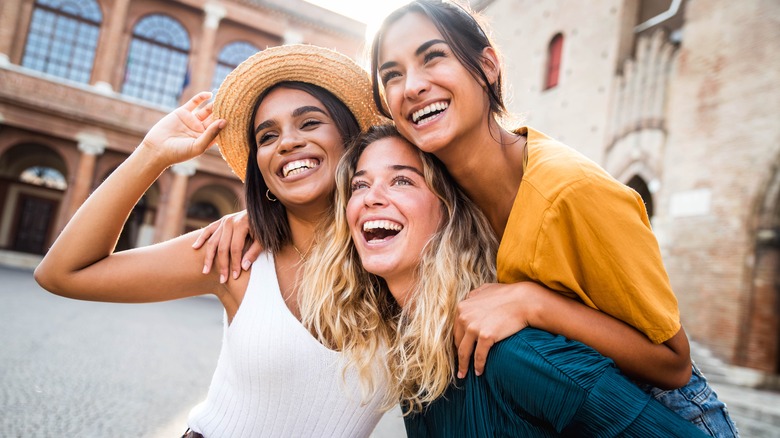 DavideAngelini/Shutterstock
Women-only hotels are still an up-and-coming trend, so they are a little hard to come by. As such, women seeking female-only experiences should consider turning to some other alternatives that are widely available around the world. If you've ever considered solo travel or done some backpacking, you're probably familiar with the female-only dorm options available at most hostels. You might also be able to find hostels that only offer female dorms. These are still not that common but slightly more so than women-only hotels.
If hostels don't entirely appeal to you, there's also the Host A Sister Facebook group. This group gives both travelers and hosts alike a unique opportunity for a cultural exchange unlike those you would find at hostels. Hosts are required to offer their guests free accommodation and are encouraged to share their culture and community with their guests. This group is also inclusive of members of the LGBTQIA+ community regardless of gender assigned at birth.
If you're looking for a more curated experience, you can easily find female-only retreats and travel groups. These will cost more upfront but typically include accommodations, on-site transportation, food, and activities. The plus side of this type of female-only experience — which may not be as much of a given at hotels and hostels — is that socializing is basically a requirement, so you won't have any trouble finding other women who are also looking to make friends.