This Popular European Country Is The Perfect Spot For Digital Nomads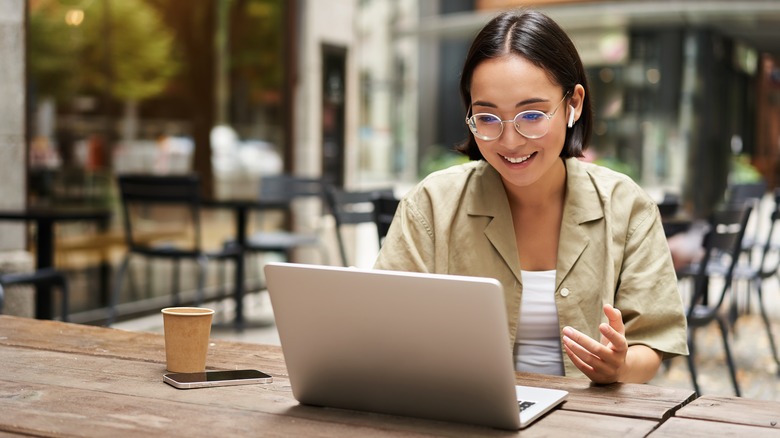 Mix and Match Studio/Shutterstock
Long gone are the days when doing work actually required you to go into an office building. After the worldwide lockdown in 2019, many companies and employees figured out that most responsibilities and communication could be carried out from home using the Internet. A lot of us got used to the flexibility and autonomy that this kind of work-life allowed us. With remote work you don't have to commute, you don't have to get dressed up, you can spend more time with loved ones, and — best of all for people like us — you can travel and live anywhere in the world.
This has opened the floodgate of digital nomads entering the workforce. According to ThinkRemote, around 35 million individuals worked remotely while traveling around the world at the end of 2022. With this uptick trend, a long list of countries have created digital nomad visas, making it easier than ever for these employees to live legally and freely across the globe. In a recent survey conducted by Flatio, digital nomads ranked Portugal as the top place to live.
It's an extremely popular destination for digital nomads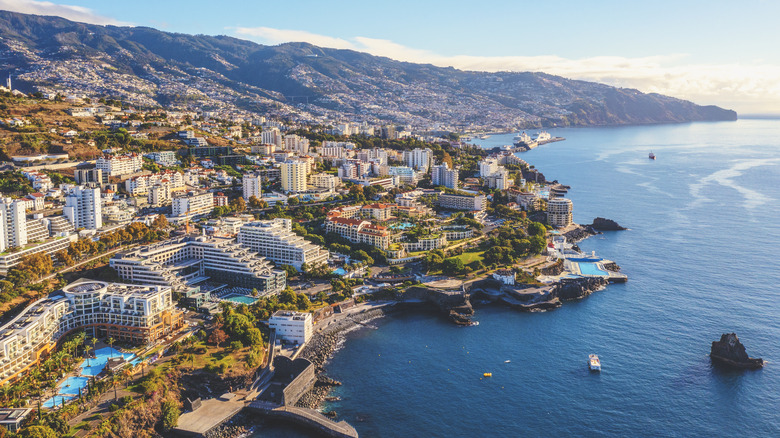 Pawel.gaul/ Getty Images
Portugal is a beautiful destination to explore, not to mention it has some of the best European cities for budget travelers. Tourists have always been drawn to its beautiful countryside, gorgeous coastal cities, and delectable cuisine. But as of late, more and more people have grown interested in this small European country. In fact, as of 2023, Portugal has not only recovered its tourism economy from the ruins of COVID-19, but the World Travel & Tourism Council says it has surpassed its pre-pandemic tourism rates by nearly 5%. Many visitors hop over to Lisbon for a short getaway or its other popular attraction, Porto.
A large number of tourists visiting Portugal have decided to stay. Since 2017, Portogeusee government data showed there has been a 239% increase in Americans living in Portugal (via The New York Times). To address this surge of immigrants, Portugal created a Digital Nomad Visa program for remote workers who want to live there legally. According to Nomadist, by December 2022, Lisbon alone was housing close to 16,000 digital nomads.
Becoming a digital nomad in Portugal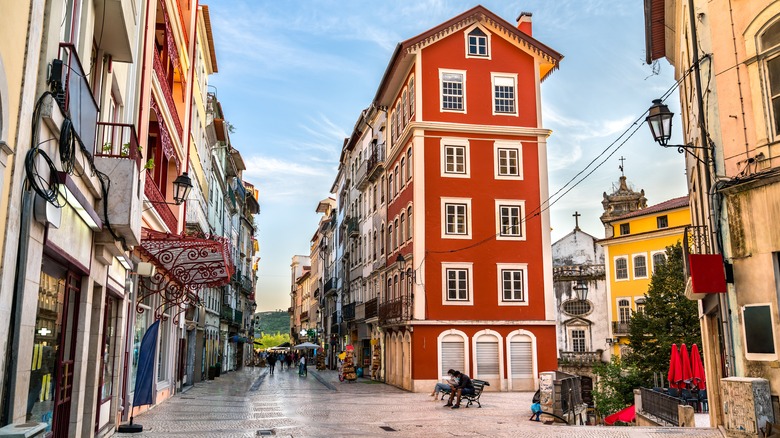 Leonid Andronov/ Shutterstock
Spending a year or so strolling along tile-paved roads, eating pastéis de nata, and learning Portuguese sounds like it could make for a pretty fantastic adventure. But you'll have to lockdown a visa before this is feasible. Luckily, Portugal has given remote workers plenty of options.
To submit a Digital Nomad Visa application, you have the option of applying at your local Portuguese Consulate or at the Portuguese immigration and border services in Portugal. The primary qualifications for this visa include verifiable employment and proof of a monthly income that succeeds around $3,350.
If you want to live in Portugal for more than a year, you can even apply for a residency visa, which can last up to five whole years. After those five years, you'll be eligible to apply for permanent residency. With its moderate climate, affordable living, safe cities, and availability of visas, we're not surprised that digital nomads are flocking to Portugal.