This Small European Island Is Home To UK's Oldest Amusement Park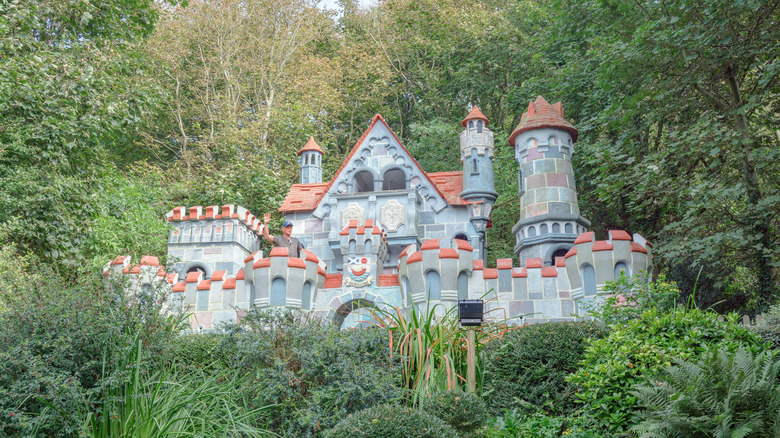 Sterling Images/ Shutterstock
There is nothing like spending the day at an amusement park. Whether you're a little kid, a jaded teenager, or a lively adult, exploring a land of roller coasters and junk food is an activity for any age group. British entrepreneurs figured this out way back in 1843 when they were looking to build a brand-new tourist attraction in the U.K. A man named Alexander Dabell proposed they build a theme park overlooking Chale Bay on the beautiful Isle of Wight. 
Inspired by the natural black mineral deposits and historic smuggling pathways buried within the island, Dabell named the island Blackgang Chine. Using a giant whale skeleton as its first exhibit, the park quickly began constructing roller coasters and fantasy lands. The park can still be visited today, celebrating its 180-year anniversary in 2023. Blackgang Chine is just one of many reasons to visit the Isle of Wight, one of the most scenic beach towns along the U.K.'s coast.
What to know about the Isle of Wight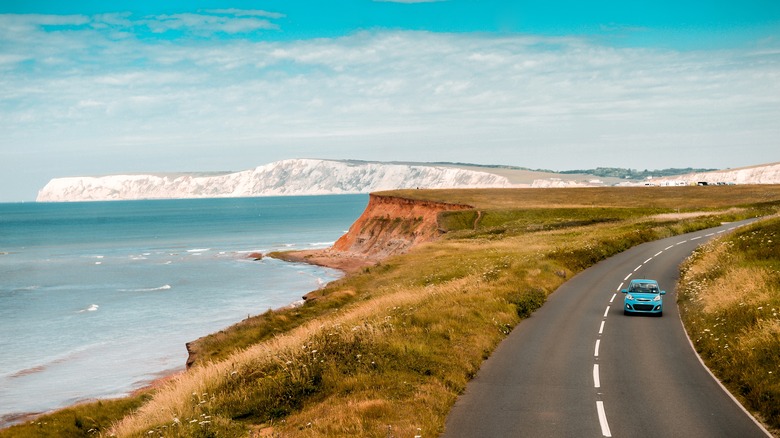 Sharomka/ Shutterstock
For those unfamiliar with this hidden gem, the Isle of Wight is a small, beautiful island located on the south coast of England. It sits in the English Channel, running just 22.5 miles (36 km) from east to west and 13.5 miles (22 km) from north to south. A deep strait known as The Solent separates the island from the mainland of Hampshire County. This tranquil, lush terrain offers the perfect opportunity to embrace the great outdoors with a myriad of recreational activities for all ages.
Boasting over 500 walking paths, the island is ripe for those who enjoy hiking, cycling, and horseback riding. In addition, you'll have the opportunity to participate in extreme sports with the backdrop of crystal-clear water and rolling hills: Paragliding, sailing, and more are all at your fingertips while staying on the Isle of Wight. The island is packed with natural beauty to explore for days on end. But when you want to shake things up on your itinerary, a trip to the oldest amusement park in the U.K. is a fun, and even educational, adventure. 
Blackgang Chine is full of history and fun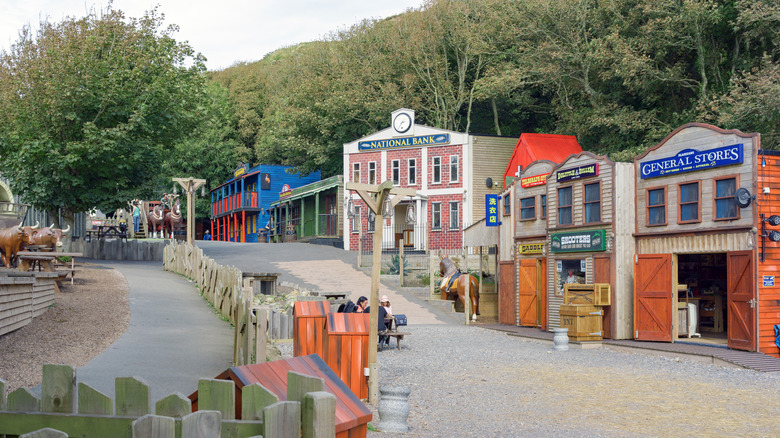 Sterling Images/ Shutterstock
Once Blackgang Chine was up and running, it became a hot spot for families and royalty alike. In fact, after a decade of opening, Queen Victoria stepped foot on the amusement park ground, and in 1853, she gave it the royal seal of approval. This status helped it to attract famous guests and celebrities, including Queen Mary in 1920. Another astonishing historical fact is that Blackgang Chine managed to stay open during both world wars.
Today, the park is owned by Dabell's great-great-great-grandson. After undergoing numerous renovations in the past century, the park now features a number of rides and attractions throughout various themed lands (like Cowboy Town and Fairyland) within the park's facilities. At Blackgang Chine, you don't need to worry about packing your backpack with meals because the park also boasts a handful of convenient places to grab food and drink. If you plan to visit the Isle of Wight, checking out this park should definitely be on your schedule.