Why Tourists Are Calling This Country The Most Friendly European Destination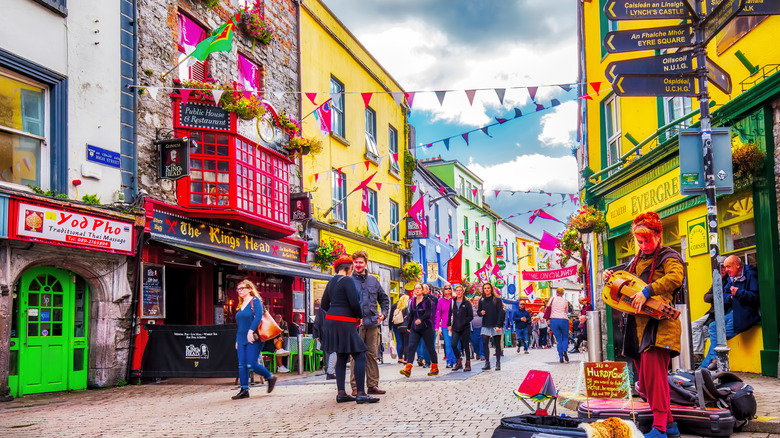 C.Echeveste/Shutterstock
Europe is a top tourist destination for Americans seeking international travel. The world's second smallest continent offers a plethora of rich history, popular landmarks, and beautiful scenery. But for tourists in search of a warm welcome and friendly locals, there's one European country that stands apart from the crowd.
Condé Nast Traveler polled readers for the 35th Readers' Choice Awards to discover which country topped the chart for Europe's friendliest. By popular demand, Ireland won, which shouldn't come as a surprise as it's not the Emerald Isle's first time being recognized for its friendly residents. So why exactly is Ireland the friendliest European destination for tourists?
"Big-hearted, massively talented and lots of craic (fun) — you won't forget the characters on this small island in a hurry!" That's how Tourism Ireland describes the people of Ireland. For tourists traveling in unfamiliar surroundings, the friendly people they meet along the way can make such a difference in the success of a trip.
Traditional Irish hospitality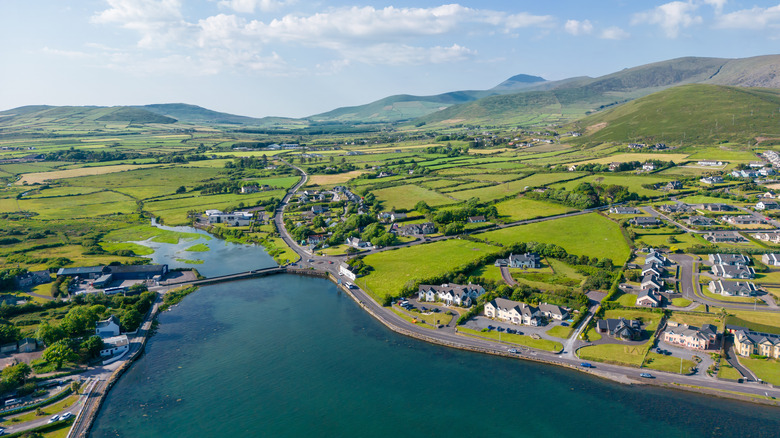 Michael Warren/Getty Images
As Catherine Marie O'Sullivan points out in her book, "Hospitality in Medieval Ireland, 900-1500," hospitality is a longstanding Irish institution that dates back many centuries. The old-fashioned tradition of Irish hospitality is still seen in modern Ireland. While the country, of course, is full of different personalities, common traits are warmth and wit. From bed and breakfast owners to taxi drivers and the locals that tourists meet in the pubs, expect kindness, laughter, and a helping hand if needed.
And for tourists in Ireland looking for unique attractions and beautiful scenery, don't hesitate to ask a local. From the Cliffs of Moher to the Causeway Coast, there is so much to experience, including beautiful big cities, quaint small towns, the Guinness tour in Dublin, and great restaurants. Locals are experts on all the unique sights and things to do in Ireland. And if asked, they're very likely to share valuable knowledge and wisdom about their gorgeous country.
There's something special about Irish pubs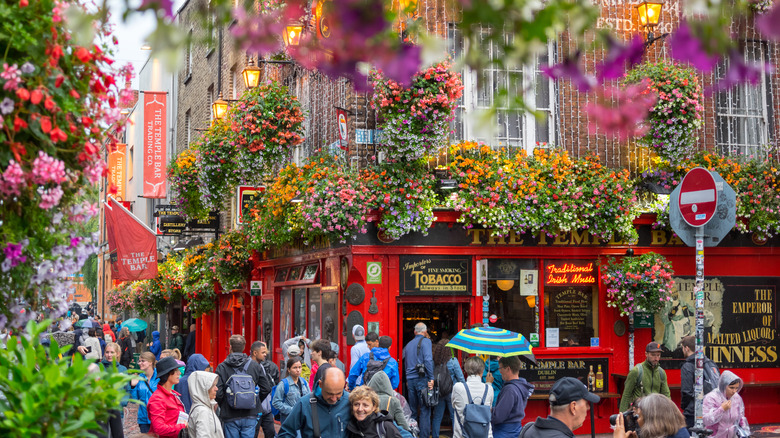 Mirelaro/Shutterstock
Watering holes are a place where tourists will likely find their fair share of friendly locals. Irish pubs are often full of warmth, stories, and songs. And with over 7,000 pubs in Ireland, tourists are spoilt for choice.
As Tourism Ireland points out, throughout Ireland, there's a pub to suit practically any traveler's taste. Looking for good traditional Irish music? Try the Crosskeys Inn in Antrim. How about the oldest pub in Ireland? Head to Sean's Bar in County Westmeath, which dates back to A.D. 900. Or how about a pub with award-winning locally sourced Irish food? One good option is Murph's Gastro Pub. 
No matter which pub tourists choose, they're likely in for a few good pints, tasty bites, and a great atmosphere. So, pull up a stool, enjoy the social scene, and discover why the Emerald Isle is the friendliest destination in Europe.