Why You Should Think Twice Before Prepaying For Your Rental Car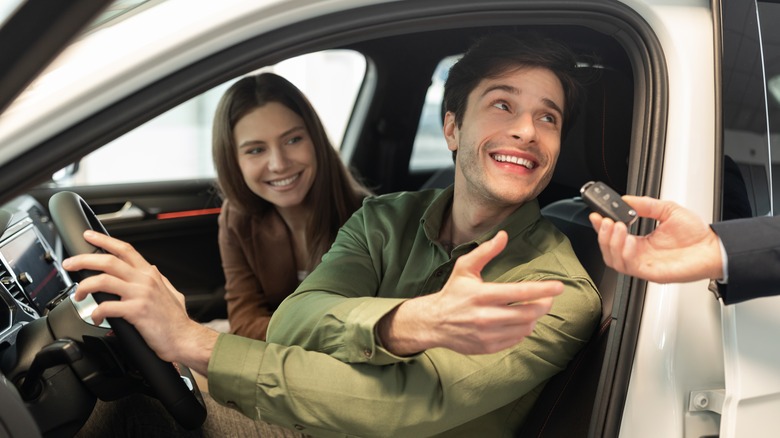 Prostock-studio/Shutterstock
The prices you find within the travel industry are largely dictated by dynamic models, which follow a supply-and-demand principle. In simple terms, when seats on flights or hotel rooms become increasingly scarce, the prices of those flights or hotel rooms increase. Rental car companies follow similar dynamic pricing, and the price of a specific rental car may fluctuate daily or even multiple times within a day.
So, when is the right time to reserve a rental car? In most cases, booking your car well in advance is the right move, especially if you're sure you'll need one. However, the beauty of renting a car is that you can typically cancel your rental at any time without penalty, which is different than most other travel-related expenses. But when is the right time to pay for a rental car? Although you may find a better deal by reserving your rental in advance, you'll probably want to skip prepaying for it.
Prepayment rental car discounts can be tempting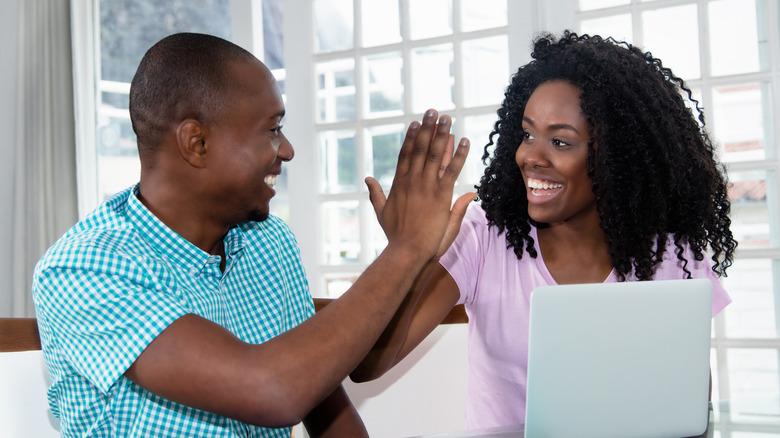 Daniel M Ernst/Shutterstock
Some, but not all, rental car companies actually offer you a better rate if you prepay for your vehicle. This discount may be 5-15% off the standard rate. Much like hotels and airlines, the rental car industry experiences a pretty high no-show rate. Since you typically don't need to use a credit card to secure a car rental reservation, the no-show rate in the car rental industry can be as high as 30%.
While rental car companies tend to overbook to offset this no-show rate, they can further protect themselves by locking in some non-refundable, prepaid customers. Although the lower rate for prepaying may be tempting, skipping this prepaid discount could end up being the wiser decision. Obviously, travel plans can change, and you may find that you don't need a rental later. Secondly, if you're reserving a car rental way in advance to lock in a decent price, you're creating a big time frame from the moment of reserving to grabbing the keys. You may find much better prices during this time.
Don't lock yourself out of saving money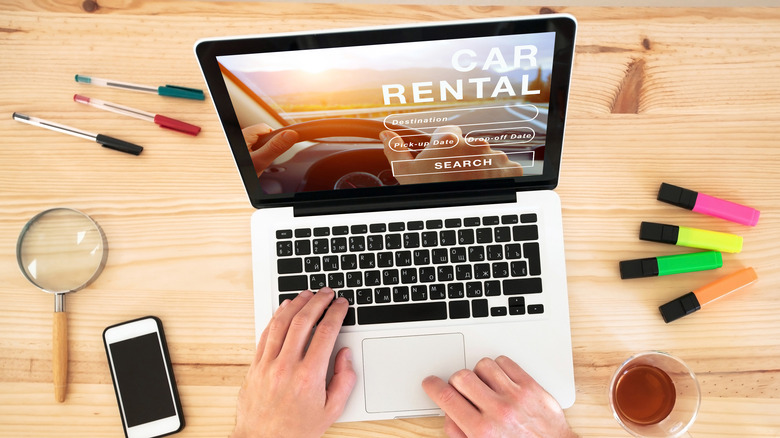 Song_about_summer/Shutterstock
As stated, car rental prices can fluctuate greatly. Although you may not find a better price as time passes, prepaying for a rental car means you won't give yourself a chance to compare costs and cancel for a better price if one becomes available. That said, there is one exception. Some car rental car companies will allow you to prepay for a discounted rate but also give you the option to cancel for any reason with a refund. In this case, you may want to consider it, as this scenario is the best of both worlds: a discount and no-risk flexibility.
However, this flexibility when prepaying is the exception and not the rule. In most cases, canceling a prepaid rental car will result in some sort of cancellation fee. And if there is a fee, we'd suggest thinking twice about prepaying. Significant price drops can save you more than most prepayment discounts, and by locking yourself into a prepaid rate, you may be locking yourself out of potential savings.