Here's How Far In Advance You Should Be Booking Your Campsite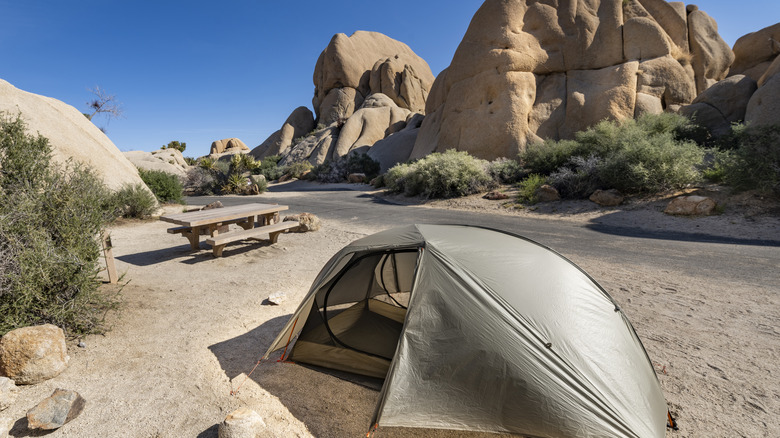 Boogich/Getty Images
Nothing screams summer quite like going camping. The longer daylight hours allow for hours spent hiking, and the warm summer nights are perfect for gathering around a campfire under the starlit sky.
Camping is the perfect way to disconnect, take a break from the daily grind, and enjoy the great outdoors with friends and family. Whether you're looking to take a road trip to stunning national parks or head to a local campground for a relaxing staycation, you're sure to create unforgettable memories surrounded by the beauty of nature.
If you're dreaming of planning an epic camping trip, it's essential to remember that you will want to make your plans well in advance. Over the past few years, camping has become an increasingly popular pastime, and with limited campsites available, they're booking up well in advance.
While it's sometimes still possible to snag a last-minute spot when you're feeling spontaneous, especially if you can camp during the weekdays, most of the best campgrounds start to fill up months in advance. If you book your site quickly, you can avoid the campground filling up and having no place to stay. Planning your perfect camping trip several months ahead is a good idea.
Planning ahead to camp in the US national parks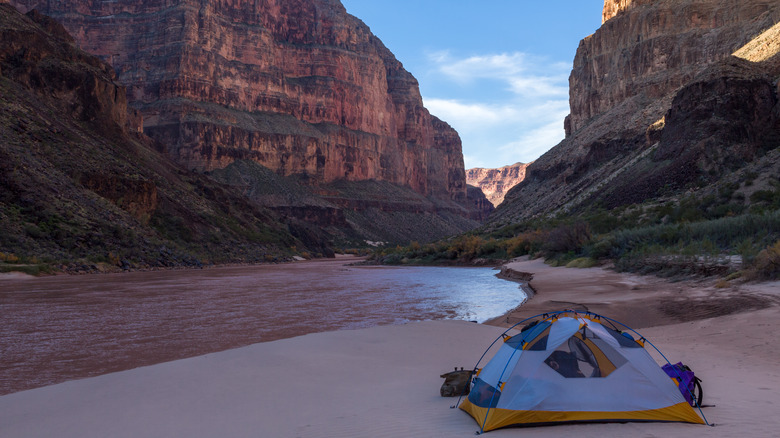 davidmarxphoto/Shutterstock
For the ultimate summer camping experience, nothing tops heading to one of the United States' fantastic national parks. With more than 424 national park sites covering a total of 84 million acres, according to the National Parks Service, you might think that there will be plenty of campsites to choose from on any given day, but the reality is that these parks tend to book up fast.
During the COVID-19 pandemic, national parks became a place of solace and allowed for much-needed escape and retreat for individuals and families who had spent so much time cooped up indoors. Unlike other pastimes, camping outdoors allowed families to enjoy recreation while social distancing. Since then, the number of travelers choosing to visit national parks in the United States has yet to show any signs of decreasing.
In 2022, the National Park Service reported over 312 million visitors, up 5% from 2021. Out of those, more than 13 million people stayed overnight in the parks. That's a lot of competition for the limited park campground sites, so your best bet is to make reservations as soon as possible.
National park campgrounds begin taking reservations six months in advance. The most popular national parks book up first. If you're looking to camp in the most visited spots like the Great Smoky Mountains, the Grand Canyon, or Zion — you'll want to make a reservation as soon as bookings open.
Private and state park campground bookings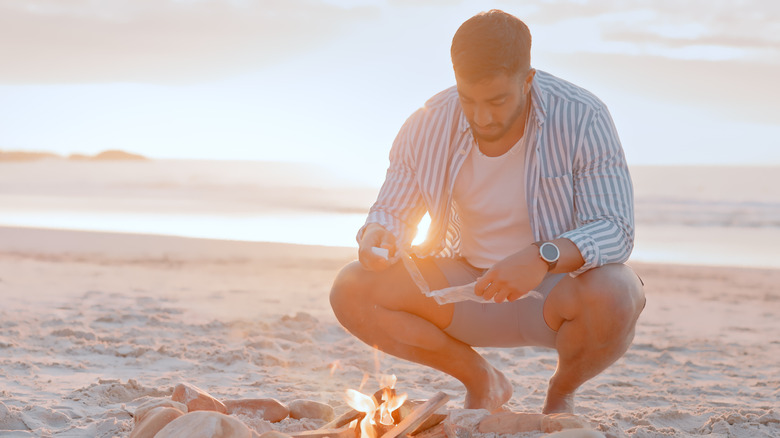 Katleho Seisa/Getty Images
Suppose you're open to booking a campsite in privately owned campgrounds outside of the park systems or are planning on booking at a state park campground. In that case, the timeline for planning your camping trip and securing your site can vary greatly.
It will depend on a few factors, like the popularity of your destination and how many campsites are available. Generally, it's still a good idea to make your plan 3-6 months in advance, especially if you're traveling during the peak tourist season. Keep in mind that weekends always book up the fastest, so if your ideal weekend dates are booked up, consider vacationing during the week if you're able.
Some popular destinations, like Florida State Parks, recommend making your reservation even earlier — up to 11 months in advance. If you're looking for a highly coveted beachfront site at one of the best beaches for summer camping, be ready as soon as the reservations open online. 
Keep hope if your perfect campsite is already full. Most campgrounds receive cancellations, so it's a good idea to keep checking the booking system or ask to be placed on a waitlist if it is privately owned. If you're feeling spontaneous and want to take a last-minute camping trip, it never hurts to check for any last-minute openings.