State Park Vs. National Park: Which Is Right For Your Next Trip?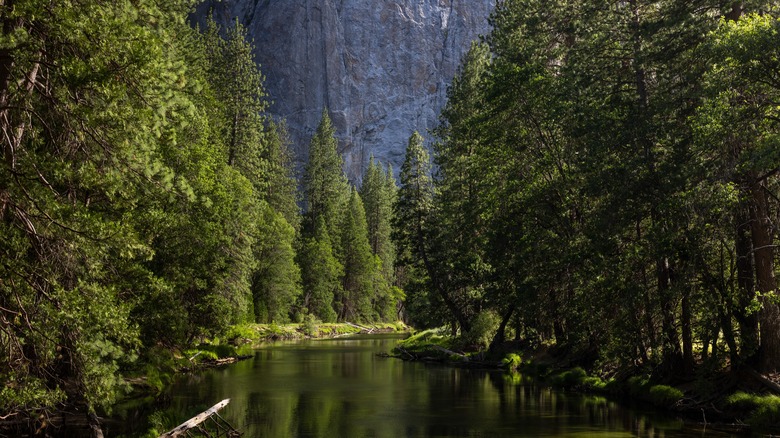 Nikita M production/Shutterstock
Looking to lace up those hiking boots and explore the great outdoors? For nature lovers, the dream vacation destination is as naturally beautiful as it is fun and most likely involves a state or national park. But how do vacationers know which type of park is best for them? Understanding the similarities and differences between national and state parks can help everyone choose the perfect setting for their next trip.
National parks and state parks have more in common than not. Both are public lands, working to preserve the natural beauty, wildlife, historical significance, and recreation potential within their borders. Both offer unique landscapes, like caves, waterfalls, lakes, rivers, mountains, valleys, and wildlife. And both are perfect for exploration. Whether vacationers are looking for a strenuous multi-day trek; a relaxing camping trip near a peaceful river; or zip-lining, sailing, and landmark spotting, there are so many beautiful places in America's state and national parks, and both promise ample opportunities for adventure, relaxation, and sightseeing.
What's the difference between national parks and state parks?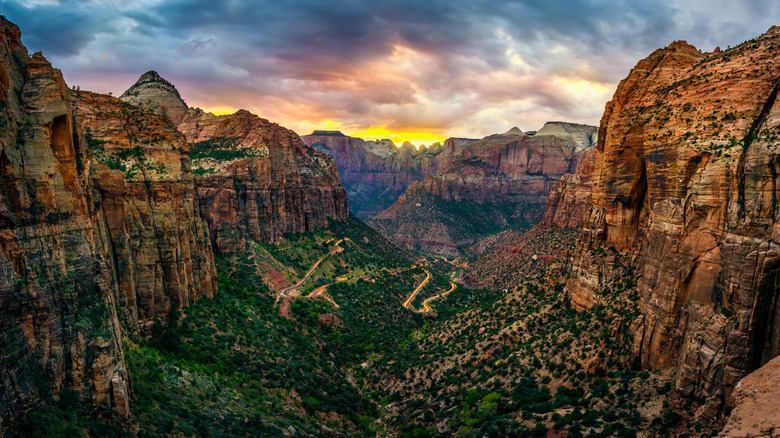 Eloi_omella/Getty Images
The major differences between national and state parks relate to ownership and land use. The federal government owns the national parks. Tax money maintains the parks, meaning every taxpayer has the right to enjoy the parks and have a say in their use. According to Virginia Wesleyan University, "State parks are controlled by state governments and parks are required to generate funding. Residents of other states don't get a say in how these lands are managed, and those that do have a say have less control than they would over federal public lands." As Virginia Wesleyan University explains further, "State park land can be sold to make up a budget deficit if the state government deems necessary, while national parks and forests cannot be sold without taxpayer approval."
Another difference between national and state parks has to do with numbers. According to the National Park Foundation, "The National Park System encompasses 424 national park sites in the United States. They span across more than 84 million acres ... " However, only 63 of these sites have "National Park" in their name. These include popular parks such as Zion National Park, Joshua Tree National Park, and Yellowstone National Park. Alternatively, according to America's State Parks, there are 2,474 official state parks in the U.S. That means there are a lot more state parks than national parks in the U.S.
So, which is better: national or state parks?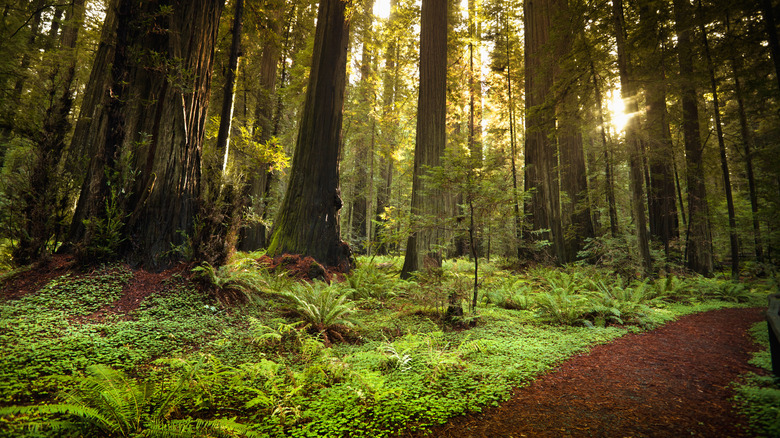 Pgiam/Getty Images
In general, the bigger national parks are a better option for multi-day treks. They also have some of the best natural sites and historical landmarks worldwide. But these marvels attract visitors from around the globe, and national parks can be quite crowded, often requiring advanced reservations with specific day and time slots.
While many people favor national parks due to their notoriety and size, many must-visit state parks exist in the U.S. Often smaller and less crowded, state parks have equally beautiful landscapes featuring everything from waterfalls and forests to canyons and deserts. They also often have more amenities, like running water and campsites with electrical hookups. People are taking note, and attendance at state parks around the country is increasing. The most popular campsites book up quickly, but as state parks draw primarily local audiences, the crowds are usually less intense than the beloved national parks. Of course, the best park for each person depends on travel objectives. But don't overlook America's many spectacular state parks.